Adam Boley, print specialist and production supervisor at Canvas Press has had his work selected to be in the Talent in Texas IV exhibit at Texas Biennial 2011, sponsored by FotoFest. The exhibition,
Nowhere Near Here: New Photographic Work by Texas Artists
features 14 multi-disciplinary artists from across the state. It is the fourth in the Talent in Texas series, started by FotoFest in 2004 to showcase younger artists and curators working in Texas. This year the exhibit is a collaboration with the Houston Center for Photography. The show is curated by Toby Kamps and Michelle White of the Menil Collection in Houston. It is on display at FotoFest Headquarters Downtown, and the Houston Center for Photography in the Museum District. Adam's work will be at the FotoFest Headquarters, 1113 Vine Street, Houston, Texas 77002. An opening reception is scheduled for Thursday, March 10, 2011 6-9pm. A native Texan, Adam's photos document his family's farmland outside Georgetown in Central Texas. He captures a sense of people and place by documenting their connections. He will be participating in an Artist Talk at the exhibit on Saturday April 9, 2011 at 2pm.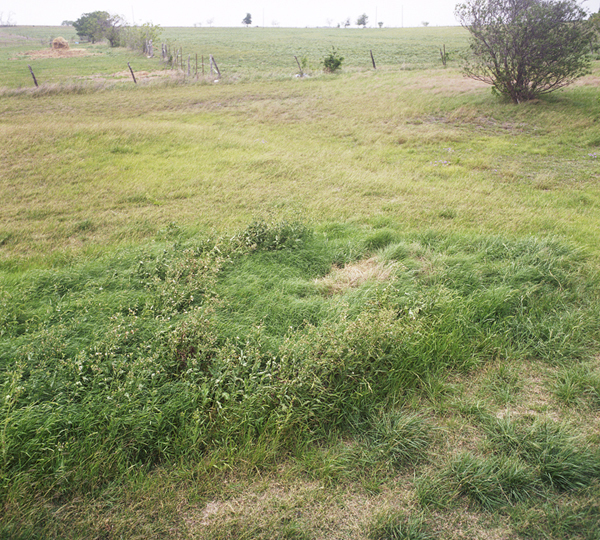 Septic Tank Grass 2009
, from the series
The Bethke Place
by Adam Boley. All Rights Reserved. Adam joined Canvas Press in 2009, shortly after graduating from St. Edward's University where he studied Photocommunications. When interviewing, his portfolio of digital prints was impressive, as well as this overall knowledge and enthusiasm for the digital printing process. It is no wonder that his work was chosen to be part of this prestigious exhibit. Adam maintains our printing equipment with regular profiling and keeps the shop up to date and running on schedule. His extensive Photoshop experience helps make every image we print the best. For more information please visit
http://www.fotofest.org/exhibitions/nowhere-near-here/