Underwater photography has always been an interesting venture to undertake. However, to be successful, you need to consider a number of factors so you won't end up leaving empty-handed. There are certain things every level of photographer needs to know to come away with amazing photos that you can display from your underwater adventures. Here are some tips you should look into that can help your pursuit of capturing the beauty that lies underwater.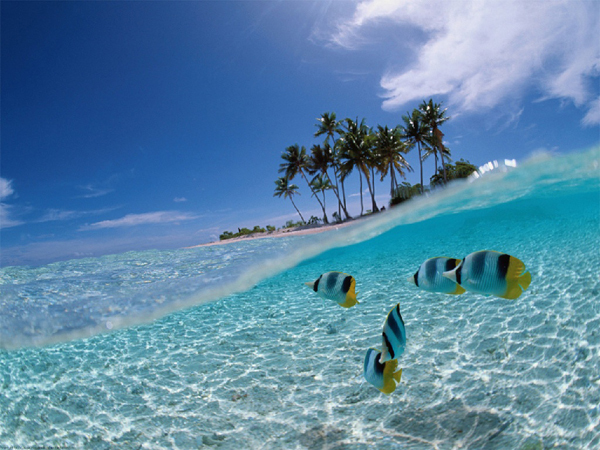 Camera Equipment
When it comes to shooting underwater, having a waterproof camera isn't enough. Depending on what camera you'll be using, you may be required to bring more than one accessory if you're set on hauling in quality images after every dive. Here are some of the equipment you may want to consider investing in to complement your camera.
DSLR Underwater Gear
DSLR cameras are known to provide superior quality images in every shot. They can even be further enhanced by being paired with a variety of equipment. One of the first things you need to look into is your DSLR lenses. When it comes to lenses, you need to have the following with you at all times - a macro lens or a wide-angled lens. Macro lens allows you to get a close up view of your subject's details while a wide-angled lens is perfect if you want to zoom out and capture a wide area of the underwater environment you're in. Lighting is another thing that needs to be considered during underwater photography. In this case, make sure you invest in a good strobe light. If you're project involves taking a shot of a wide area, having two will give you adequate lighting. However, if you're set to do some macro photography, having one strobe light will be good enough to highlight the details of your subject. Finally don't forget to invest in a good underwater case or housing. After all, the last thing you want is for water to ruin your DSLR camera and its parts. Get one that's capable of protecting your camera not just from water but from impact as well, just in case you accidentally bumped into a coral or rock formation while underwater. For a look at different types of underwater housings for your DSLR camera head over to this link at
B&H Photo Store
.
Point-and Shoot Underwater Equipment
Even though point-and-shoot cameras fall behind when compared to DSLR, that doesn't mean you can't beef them up to help you capture special scenery and subjects underwater. For this type of camera, an equipment you can pair up is an external flash. Since natural light won't be available, a flash or strobe light will help improve the lighting condition while you're under the seas. Wet lenses should also be considered since because of their resistance to water. Aside from allowing you to zoom in on subjects, these lenses can be replaced even while you're underwater, eliminating the need to have to go up to your boat just to get a replacement lens. Lastly, you may want to invest in a set of underwater filters. Just like your regular camera filters, they can be used to enhance the color and lighting of your subjects. The big difference here is that they're waterproof allowing them to function properly while being used underwater. To see some underwater gear for your point and shoot camera click on the link to head over to
B&H Photo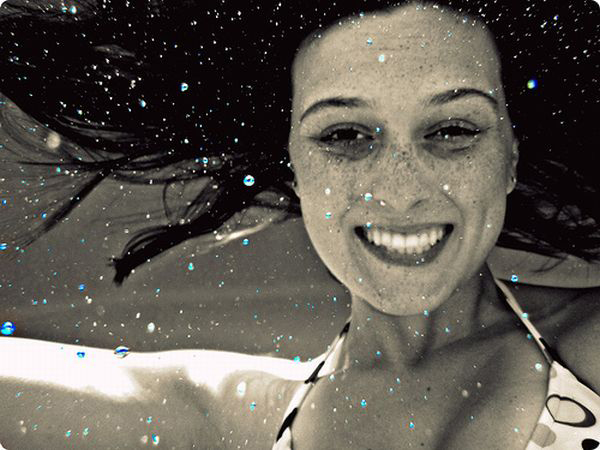 iPhone Underwater Accessories
While not everyone is open to the idea of using their iPhone for underwater photography, if you're bent on trying it out, one of the accessories you have to invest on is a good underwater housing. These housing you choose should be based on the specifications of your iPhone model to ensure a secure and tight fit. This will keep water from coming in and damaging the internal components of your phone. Most of these waterproof cases come with a glass lens port, lenses, and even some filters to help enhance the photographs you'll be taking.
Things to Remember When Shooting Underwater
Shooting underwater photographs doesn't require you to be a skilled photographer. All you have to do is to remember the settings that work for this type of photography and to always stick to the basics:
Always keep your hands steady. Just like shooting on land, excess movement while taking a photograph will result in blurry images. Try setting your camera on a rock or even your swimming buddy to reduce your movements.
When shooting for details, don't think twice about zooming in. This will enable you to get the texture, color, and other unique details of your subject.
When taking photos underwater, photographers are often faced with the challenge dealing with color loss and lack of contrast. To fix this problem, remember to get close to your subject as possible when shooting. Use a wide-angle lens or flash to bring in some color.
When it comes to your camera's settings, keep your ISO low. This will result in a fine grain image. A shutter speed of 1/125 to 1/500 is perfect if you want to freeze movement.
Big Budget or Low Budget – Which One's Better
Just like everything else, underwater photography will entail you to have a working budget. While some would tell you that having a big budget is always better, that doesn't mean you won't enjoy this venture if you're working with a small amount. With a big budget, you'll get to enjoy using better and more advanced equipment. You'll be able to get everything you need resulting in better output of photos. Plus, you won't have to worry about the quality and performance of your camera and equipment. You just need to have the experience to know how to use this equipment. If you have the knowledge...that is great. But if you are just starting out, don't spend all the money only to come away with horrible photos because you didn't know how to work with the equipment. A smaller budget on the other hand may not provide you with state-of-the-art equipment but it won't hinder you as well from getting some good photos, especially since there are now high-quality and budget-friendly cameras and equipment being sold in the market that you can easily purchase. You can walk away with some amazing underwater photos with some of the simplest point and shoot cameras. Plus, smaller cameras make it easier to move around while you are underwater. And that can translate into a higher quantity of photos to display as photos or canvas prints. At the end of the day, keep in mind that budget won't matter since the end result is the same – to be able to capture those precious underwater moments and immortalize them in pictures. If you do want to enlarge the photos you captured from the big blue sea...or even if it is the local pool. I highly recommend you check out
Canvas Press
and their products. Whether printing them on canvas prints or metal prints you can't beat their quality. Check them out at
www.canvaspress.com
.