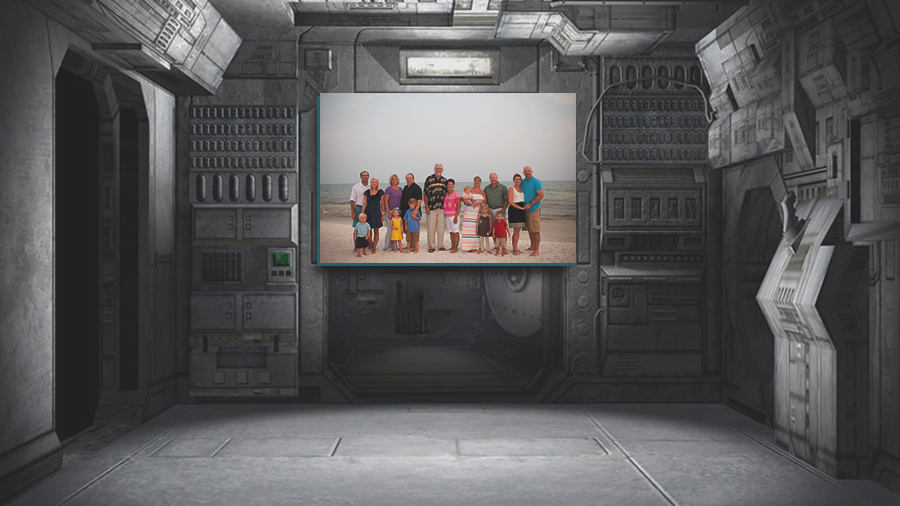 Graphic via vandals856 - Image by Eric VonLehmden
Canvas prints aren't only designed to look beautiful; they are designed to look beautiful for years to come. Folks often wonder just how long Canvas Press canvas prints will last, and the short answer is: at least 100 years! Here's a look at how a Canvas Press canvas print can last so long, and how you can help your canvas print last for the next generation.
Canvas Press Canvas Prints: High Quality You Can Trust
At Canvas Press, we believe that fine art quality prints should be accessible–and our focus on fine art quality for our customers means that we offer a lifetime guarantee on material quality and craftsmanship on all of our canvas photo prints. If you have ordered or are considering ordering from us, you might have questions about how our canvas prints can last so long. A few details on our process:
We use Epson Archival Inks that are rated to last over 100 years before fading.
We use a giclee printing process for outstanding resolution and quality that stands the test of time.
Our products are handcrafted by our team of experienced photographers, artists and craftsmen right here in the USA at our facility in Round Rock, Texas.
Our team works with each of our customers to ensure quality. We review every order that comes in, and if we have concerns about how your order will turn out, we will contact you to discuss it.
General Care Rules for Taking Care of Your Canvas Print
Although canvas prints can be budget friendly, you want your prints to last for a long time. To help your canvas print meet its lifetime potential, it's a good idea to do some occasional light cleaning on its surface. These tips will help you keep your canvas print looking good and extend its life without damage.
Dusting your canvas print with a soft, clean feather duster or non-abrasive dry sponge or washcloth is a good idea, especially on the top where deeper canvases may catch dust.
You can clean a canvas print with a damp (not wet) non-abrasive cloth by gently running the cloth along the canvas surface. Try to do this on less humid days so that the surface dries timely.
Try to position your canvas print out of direct sunlight. Like with any artwork, direct sun can fade colors over time, reducing the print's life. Still, Canvas Press canvas prints can last for decades even if positioned in direct sunlight.
Never use cleaning solutions of any kind on your canvas print. Cleaning solutions can penetrate the inks and weaken the canvas itself, causing discoloration or other problems.
With proper care, Canvas Press canvas prints are designed to last 100 years (at least), creating keepsakes that can be passed down from one generation to the next. Do you have questions about caring for your canvas print, the printing process, or any other canvas print questions? Contact the friendly experts at Canvas Press at 888.784.5553–we're happy to help!