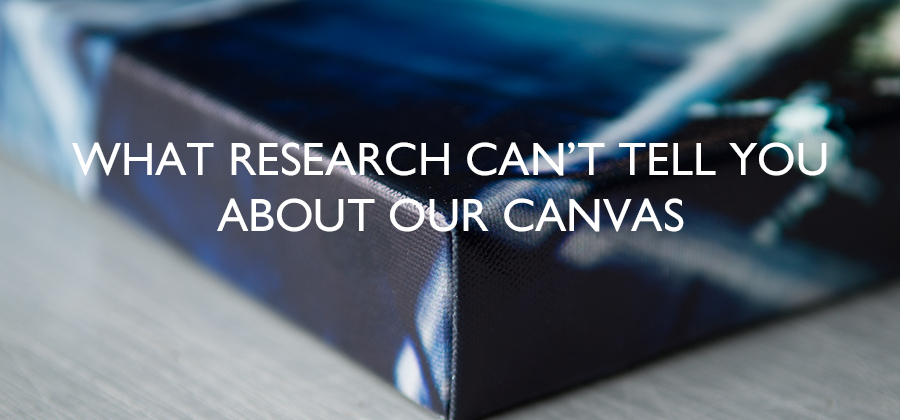 The information on Wikipedia can be handy when you are looking up a quick fact, but Wikipedia does not always have all of the answers. This is particularly true when it comes to creative subjects like music and art; because it is so fact-oriented, the platform by design leaves out the considerations that make art special – that is, the feelings and perspectives that art creates. Thus, you can find (quite general) information about canvas prints on Wikipedia, but its editors can't tell you how striking a canvas print really looks. Really, you won't see how good Canvas Press' custom photos on canvas are until you hold one in your hand and hang it on your wall.
You Can See the Difference between Inkjet and Giclee
While it is possible for select models of inkjet printers to print directly onto canvas, there is a world of difference between inkjet printing and giclee printing that is apparent to the naked eye from the moment that a canvas dries. The greater accuracy and higher quality of
giclee inks
also means that custom photos on canvas printed with giclee will retain their vibrancy and impact over time far better than inkjet prints can.
What the Three Dimensional Effect of Gallery Wrap Really Looks Like
Wikipedia mentions the availability of gallery wrapped or full-bleed custom photos on canvas, in which the photograph continues off the edge of the front to wrap around the sides of the canvas. Gallery wraps increase the three dimensional effect that canvas prints provide by adding depth and pulling the eye forward, especially when the print is viewed edge-on. Additionally, gallery wraps improve the flow of an image with a room, as the edges connect the wall with the front of the image for continuity.
But You Can Frame Custom Photos on Canvas, Too!
Custom photos on canvas are stunning as stand alone works of art, but they can be framed too!
Wikipedia
doesn't mention this but professional printers like Canvas Press can add custom frames to match your decor and your print if you prefer the look of framed art. And because your image is still printed on canvas, you retain the impressive look of a finished canvas print. It's getting the best of both worlds in a quality print that will last.
The Quality of Custom Photos on Canvas Can't Be Matched
There is a lot of hyperbole on the internet from canvas companies and forums, but quality speaks for itself. Reading about how stunning custom photos on canvas are is one thing, and getting one from Canvas Press is a whole other experience. The canvas prints from Canvas Press are truly gallery worthy in quality and impact, and can make your images look their best – better, perhaps, than you even thought possible! Order your custom photos on canvas from Canvas Press today to see the difference for yourself.
This article is written for Canvas Press. To find out more about Canvas Press' products visit www.canvaspress.com.