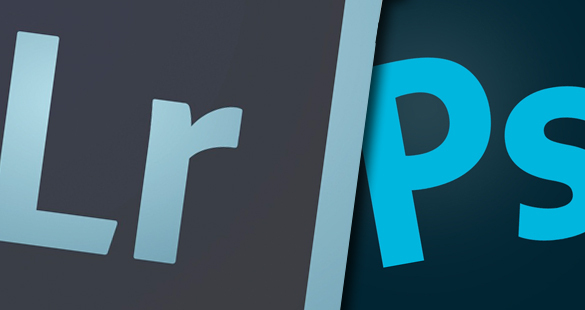 When you are a photographer, you need some quality editing software programs. Without them, your photography skills will remain incomplete. However beautiful your shot may be, you won't be able to give it your own signature touch until and unless you have a great editing system. This is where Photoshop Actions and Lightroom Presets come in the picture! These programs make your life much easier as you don't have to 'fill in the colors' on your own. Theses software help you make a variety of editions and subtractions to your shots without any problem. So if you are new to the world of photography and editing, here is a short guide to help you understand everything about these two software.
Photoshop Actions
Photoshop Actions are recorded steps of a designer that allow photographers to display some particular look without having to manually change every little thing. All you would need to do is select the type of image you want to create and insert it in the picture. These are automated editing options that give richness and professionalism to any photographer's work. Photoshop actions can be used in Adobe Photoshop or Photoshop Elements. Actions cannot be used for RAW images. Some of the actions that you can use include changing the color of a picture, adding layers, rasterize type and many others. You can edit away any of the mistakes that you made while capturing a shot. The software arranges all the actions that you should take in the picture into sets. This way you can make the changes and remember what you did.
Lightroom Presets
Presets are a type of setting that helps in correcting your photos in different ways. You can choose from many options to make your pictures look different from its original look. Some of the options available include Quick Clicks Collection, Mini Quick Clicks etc. that are present to make your work flawless and fast. As the name suggests, presets works in Lightroom only. It can't be used in Photoshop or Photoshop elements. The software is created basically for RAW images, even though new versions do allow editing for JPG images as well. RAW images mostly look dull at a first glance, but presets provide them with that punch required to mesmerize anyone at first glance. Whenever presets are used, they add color, brightness, sharpness and contrast to all images. Another great thing about presets is that it is very fast which means that you don't have to wait for the actions to run. This makes it easier to use as compared to Photoshop Actions.
So Which is Better?
That would depend completely on the type of editing you need done. If you are trying to edit RAW pictures then Lightroom Presets is your best option. It is fast, gives professional touch to your pictures and lets you apply hundreds of looks to your photos. On the other hand, Photoshop Actions are more adjustable, have layering options and let you handle JPG images like a pro. Now it's totally your choice which one you use. What you can do is try using both and see which one works best for your particular artistic needs.