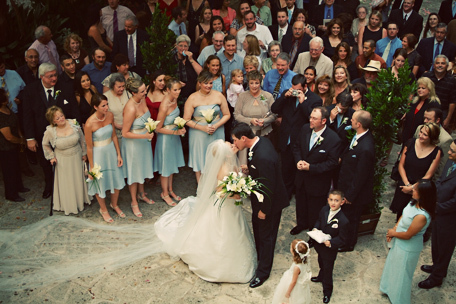 Have you been to a wedding lately? If you have chances are the couple spent a ton of time on planning every detail for the day. More and more brides and grooms are trying to make their day as unique as their own personality. Finding a way to pull that off can be quite a challenge (even for a seasoned wedding planner). One of the rewards from that memorable day are the photos that are taken by your photographer or friends and family. One of the best ways to relive that happy day is to print some of those wedding photos on canvas. There can be some challenges to choosing which photo is the right one to make into a custom canvas print. Nowadays a couple might receive over 1,000 images from their day. Everything from getting dressed to that embarrassing photo of you doing the chicken dance. How do you narrow it down? We are here to help.
Think Timeless
Wedding photos on canvas need to stand the test of time so keep it classy. So we can probably rule out the one of you both doing the chicken dance for this option (doesn't mean you can't give it as a gift though). Choose a photo of just the two of you looking at the camera or doing something like cutting the cake, the first dance, toasting, or from your grand exit. Any of these iconic moments would be perfect as a custom canvas print
It Doesn't Have to be You
Not into displaying photos of yourself in your home...we get it. That doesn't mean you can't relive those memories through a photo from your wedding. Choose something a little more abstract and artistic like a close up photo of the rings, the bouquet, or just the two of you holding hands. These are perfect options for your wedding photos on canvas that aren't all about you, but still make a statement about your wedding and your love.
Look at your photographer's blog for help
If you hired a professional photographer chances are they have their favorites from the day. Get their opinion on which photos from your day made their portfolio. That can give you a hint to what to print for yourself.
Too Many To Choose?
There is no rule that says you have to only choose one photo from your wedding to print on canvas. We recently had a bride who did a storyboard of 3 wedding photos on canvas. Two smaller canvas prints flanked the largest one that was in the center. There are a ton of arrangements that you can work from. You can even combine several photos onto one canvas. Whatever idea you have don't hesitate to contact us for help.
The Perfect Thank You Gift
If you are looking for a great way to say thanks to your parents, or wedding party think about giving them a custom canvas print from your wedding day. You can even sign the back of them with a special message. A small 8x10 canvas print is the perfect size to give as a thank you.
Before the Wedding
One last idea for you. This one would be done before your wedding...or actually, for your wedding. Printing an engagement photo of the two of you together as a canvas print makes a great sign in book. People can use metallic sharpies to wish you well and sign their name to the photo canvas. Great memento from your wedding day.