Contrary to popular belief, the best professional office wall décor ideas consist of something that doesn't distract individuals or catch their eye in a way that pulls them out of the moment. Instead, the ideal commercial wall art should contribute to the overall ambiance of the space in a subtle manner that comes across as effortless.
Though that premise sounds lovely, how can you go about achieving it when designing your own commercial space? The question of conjuring a great atmosphere goes far beyond choosing the 'right' wall décor. Instead, the interior design of a commercial space should feel like it speaks to the company's values and goals. Still feeling lost? Then check out these four foolproof professional office wall décor ideas to achieve fantastic ambiance and design in commercial spaces.
Canvas Prints and Wall Murals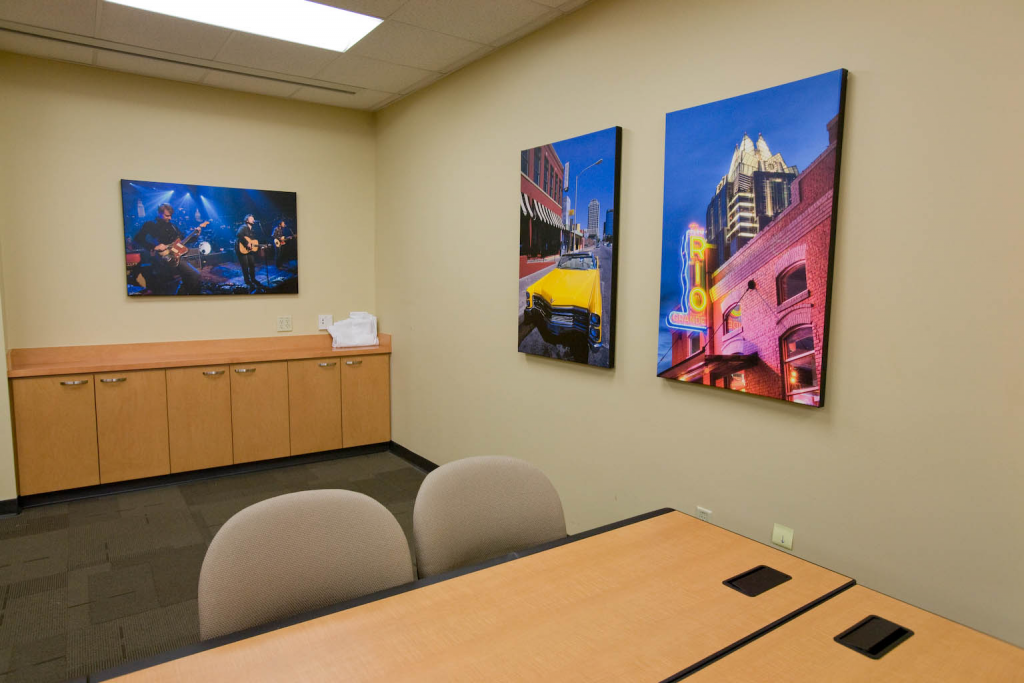 Whether you are entirely new to designing interior commercial spaces or you are a seasoned expert, one of the fundamental places to begin is with canvas. Because canvas prints are entirely customizable, they give you the ability to create the perfect look that fits the needs of your specific commercial space.
Canvas can achieve all the different aesthetics imaginable – sophisticated, chic, professional, laid-back, youthful, inspirational, modern, and more. Plus, there are so many additional options available. From border edging and sizing to finishing mattes and mounting options, no matter what your space calls for, you can create the canvas print that fits perfectly.
Canvas prints also provide the unique opportunity to take a personalized approach to the commercial wall art. Whatever message or atmosphere that the company is trying to impress on visitors, canvas prints can certainly help to emphasize that ambiance. If you're looking for an edgier display, consider a segmented wall mural. This style uses a single image that spans three or four canvas prints in order to create a variegated image on the wall. Or if you find that a single image won't suffice, consider displaying a square collage made up of four square images.
Company Values and Inspirational Quotes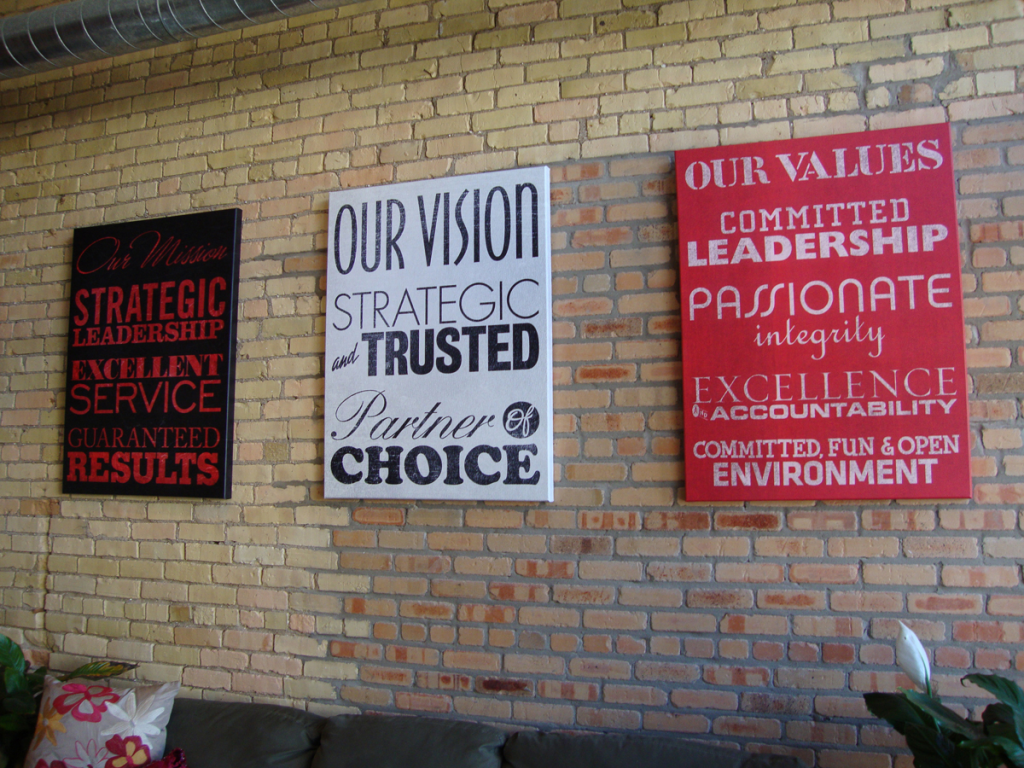 Drawing upon company values and inspirational quotes can also be a great professional office wall décor idea. In fact, this approach can boost employee morale, productivity and mood. It can also send a strong message to guests by sharing what the company stands for and what the level of service it strives to deliver to its customers.
Company values and inspirational quotes can also be displayed on customized canvas prints as a smart way to have the ability to rearrange wall décor down the line. For a more permanent approach, these quotes can be painted and displayed directly on the walls, too. However, this can be a limiting design choice for commercial spaces that undergo consistent rearrangement.
For some commercial enterprises, the wall décor can express more playful messages that are related to the particular industry itself. There are many appropriate signs available that can serve as more casual commercial wall art for spaces like cafes, restaurants, curated collections, and retail shops. The bottom line is to find a message that enhances the targeted ambiance for the commercial space you're decorating.
Floral Displays and Greenery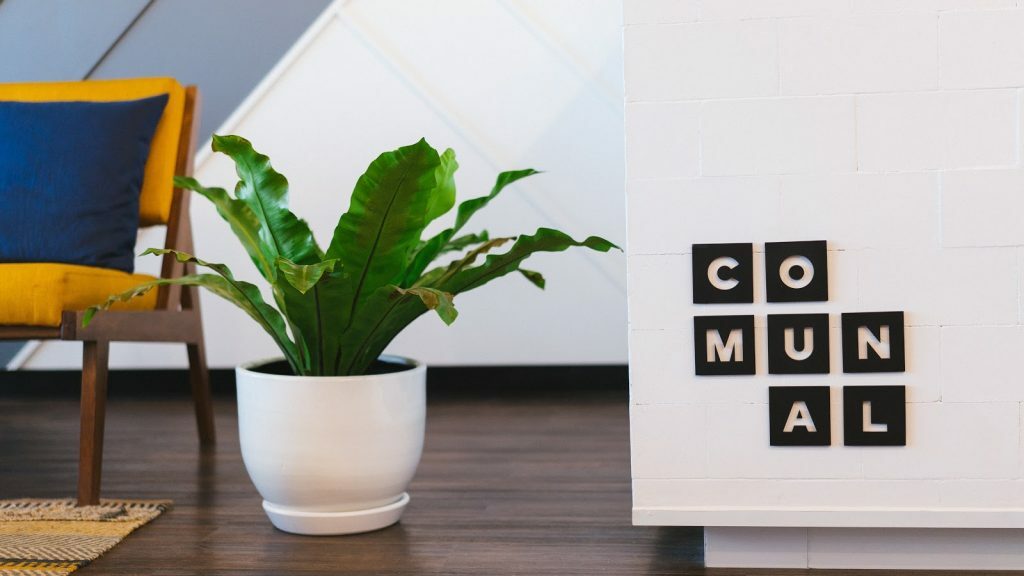 Another foolproof professional office wall décor idea comes straight from the natural world. Floral displays and greenery, including live or silk plants, have been shown to alleviate stress and promote wellbeing. For employees and visitors alike, greenery can reduce stress and be a mood booster. Having a reminder of the outdoors – even while indoors – can suggest a healthy work-life balance and foster relaxation. In other words, floral displays and greenery contribute to an overall positive and pleasant vibe.
There are lots of creative ways to integrate greenery into a commercial space. Hanging plants, tabletop pots, and planters set on staggered wall shelving can all give way to a successful commercial space. Consider the space you are responsible for in order to select the appropriate commercial wall art that includes greenery.
Unique Lighting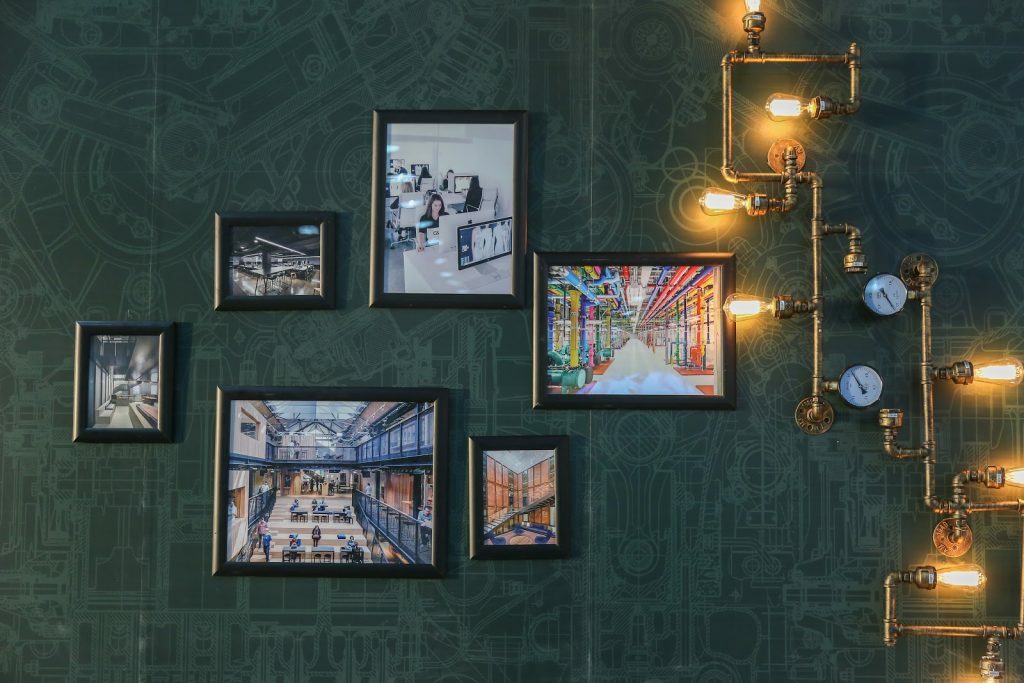 Finally, having unique lighting fixtures can certainly serve as the perfect wall décor in commercial spaces when designed in accordance with the company's vision. Because there is such a wide variety of lighting available on the market today, it is important to select fixtures that are unique and interesting without distracting from the commercial space.
If there is a bar or high-table in the commercial space, consider long, vintage-inspired bulbs that can highlight this architectural feature. This can create a faux-wall effect, by visually separating the room into two spaces. Explore the lighting options available and you'll be sure to find the right fit for your commercial space.
In summary, if you're unsure of how to choose wall décor for a commercial space, stick to these four foolproof ideas: canvas prints and wall murals, company values and inspirational quotes, floral displays and greenery, and unique lighting.