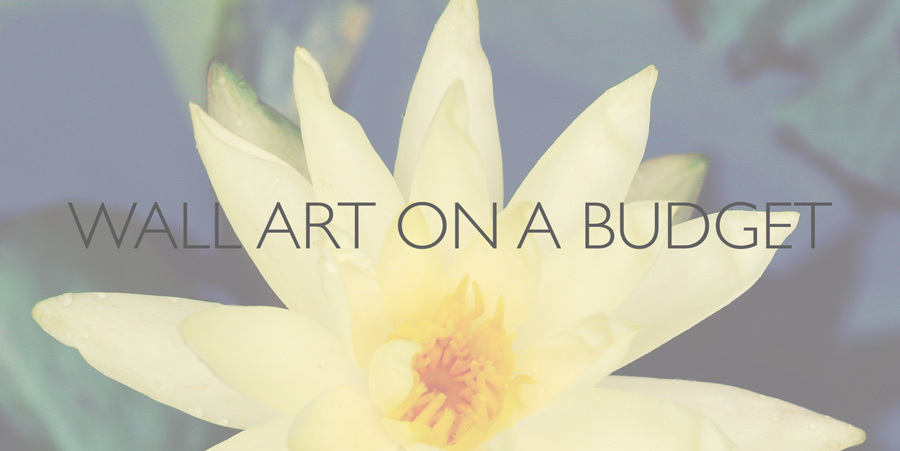 Wall art does not have to be expensive to look amazing in your home. With creativity and careful choosing, you can dress up your walls on a budget. One simple way to do this is to combine higher end wall art with DIY art and great antique finds. These tips and tricks will help you combine the things you love for wall art on a budget.
Combine Canvas Prints with Found Patterns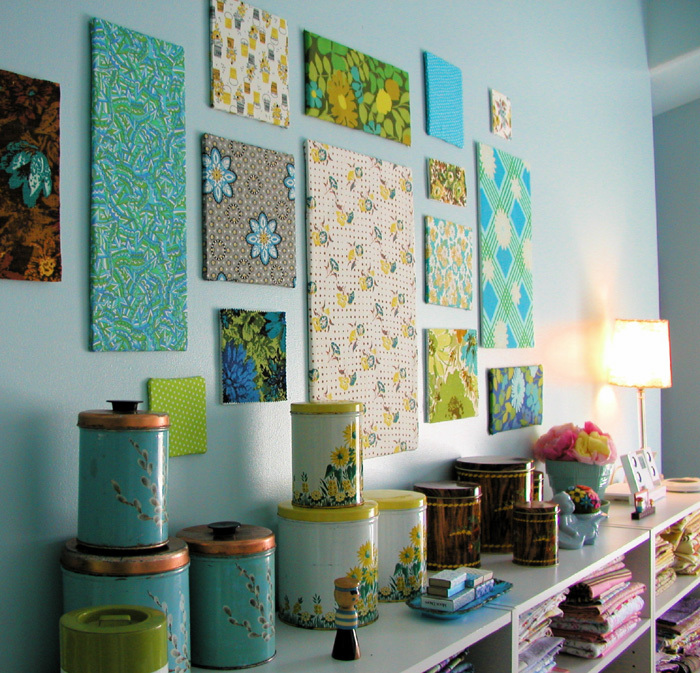 Found on www.thebudgetdecorator.com
You might like the idea of hanging five or more pieces together, but want to do something a little different than hanging all portraits with your canvas prints. An alternating arrangement of professional canvas prints with DIY patterned prints from fabrics or even scrapbook papers. You can find inexpensive fabric pieces that have chevrons, fleur de lis, or another decorative motif can provide an updated wall arrangement that fits any room. To create your patterned wall art:
Shop the remnants section of your fabric store for interesting pieces of design. Remember you only need a little.
Check out the stencils at your craft store. Some blank paper and some unique stencils can make very interesting and inexpensive wall art.
Scrapbook paper. Get a deck of similar scrapbook papers with designs that fit your style. You can decoupage them onto a canvas or simply put them in a frame to with your other canvas prints or framed pieces.
Boost Smaller Pieces to a Big Impact
If you have 8x10 inch or smaller canvases and other small works like postcards that you love but wish could make a bigger statement, buying an extra-wide mat and a bold frame might do the trick. An extra-wide mat adds dimension to a small piece and immediately draws the eye, while a bold frame adds a pop of contrast that reinforces and strengthens the impact of the piece. Hanging several similarly sized pieces this way can provide an even bigger boost.
Give Florals a Try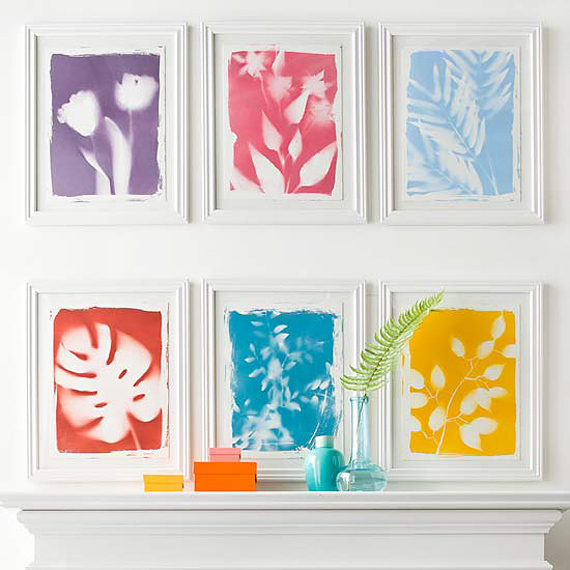 Found on www.bhg.com
The pop of color a flower provides can go a long way toward adding visual interest in your wall art. Carefully selected angles, the right lighting and composition can make a flower into a great statement piece. Floral images on canvas or photo paper can fit into any decorating style and budget. Whether taken with your smart phone or a digital camera, you can have your images of blooms and nature enlarged to show detail. With photo filters to suit your style, these images provide personalized art that combine the professional with the DIY. An alternative to going out and taking pictures of flowers: Go to a used book store and find a book on botanicals and flora. These are usually coffee table sized books which means they are good sized. Use a sharp edge to cut out your favorite flowers from the book. Then find a good frame for them and there you go. Yes, you are kind of destroying the book, but you also are getting some pretty cool looking inexpensive art at the same time.
Embellish Your Canvas Prints for a Twist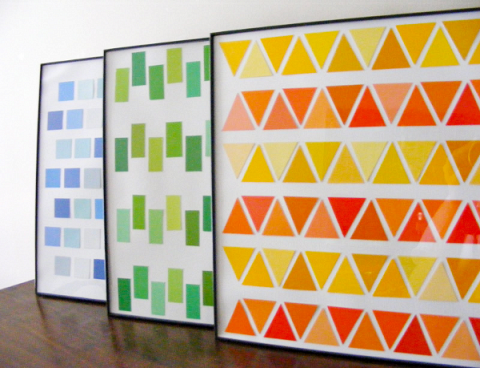 Found on www.curbly.com
With the added depth that canvas provides canvas prints already have a three dimensional look. However, you can play up the three dimensional angles by embellishing your favorite canvas prints with small flourishes that add personal style and flair. Ideas for embellishments include:
Add a monogram with buttons of different sizes but similar hues for a shabby chic look.
Make use of old costume jewelry that has missing pieces or is no longer your style by adding it as an embellishment.
Cruise the scrap-booking aisle of your local craft store to find light weight embellishments that represent things meaningful to you and that match the canvas prints you want to decorate.
Most archival safe glues will adhere to the canvas print surface when carefully applied. If you have questions about how to make the most of your canvas prints through embellishments or want more tips for decorating walls, feel free to
contact us
!
This article is written for Canvas Press. To find out more about Canvas Press' products visit www.canvaspress.com.