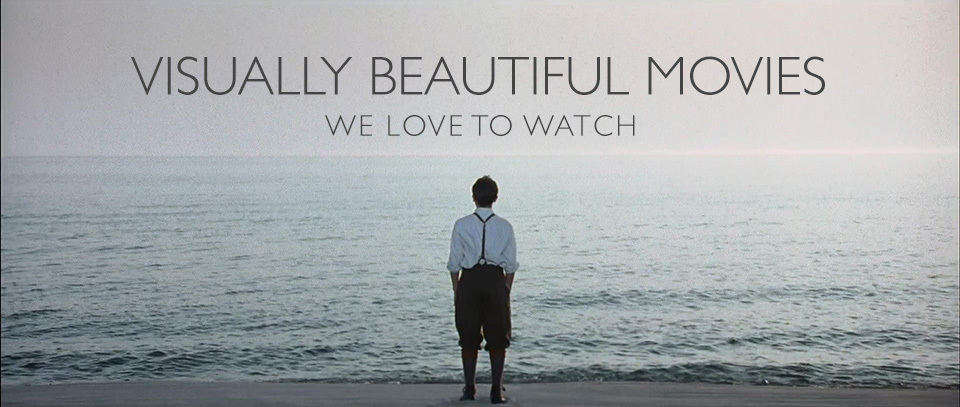 As a photographer I often got inspiration from the world around me. That includes the movies I watch. Great cinematographers can carefully craft light and tone of a movie to give it a certain look. The look of a movie and how it was shot can have some serious pull for those who are involved in the visual arts. Sometimes so much so that it can help us ignore a possible mediocre movie plot. So, I polled Caroline and Doak to see what fell into their "beautiful movies to watch". Here are a few visually beautiful movies that we love to watch (in no particular order).
Schindler's List
- While the subject matter of the movie can be heart wrenching, the beauty of the way it was shot keeps you glued to the screen.
Blade Runner
- To use a film critic's cliche...it is a "visual feast". The lighting & mood of the picture immediately will draw you in. Even if you aren't a Sci-Fi fan.
Unbreakable
- M. Night Shyamalan is fantastic with camera angles and dramatic lighting in this movie.
The Royal Tenenbaums
- Wes Anderson...we could put any of his movies on here. They are quirky and beautifully shot.
The Tree of Life
-
Terrence Malick
makes everyday life seem artistic in the way he directs this movie. Note that
Emmanuel Lubezki
was Director of Photography on this film. He is a pretty talented guy. He just won an oscar for Gravity.
Citizen Kane
- Black and white photographers take note. Contrast galore in this beautifully shot classic.
Road to Perdition
- One of my new favorite beautiful movies to watch in recent years. The scenes are stunning, dramatic, and artistic. Plus it is a great story...that never hurts.
Edward Scissorhands
- You may not like Tim Burton films, but you can't deny that he has a flair for dramatic presentation. The scenes of the neighborhood and supermarket are some of my favorites.
A Clockwork Orange
- Not for the faint of heart. But visually stunning in the way it was filmed.
Gladiator
- Ridley Scott did an amazing job bringing the viewers into ancient Rome. Each of these movies has a visual aesthetic that we love. I'm not saying that we absolutely love the movie itself (most of them we love...most of them). But that is what visually beautiful movies can do. They can hold your attention, and make a memorable mark. I remember watching Citizen Kane in school and thinking how artistic it was. This was way before I got into photography. It's those kind of impressions that can lead you to be inspired to do creative things. I guess my point for this post is that you can find visual inspiration everywhere. Finding them in the movies is pretty commonplace and is different for everyone. We would love to know some of the movies you find visually beautiful. Please share them with us by leaving a comment.