Diane, a local customer, brought in an antique family photo. The picture is the only remaining image of her great grandfather's family and was in poor condition. Over the years it had faded and cracked, there were spots missing from the image and even ball point pen doodles all over, probably from a little child getting a hold of it at one time. We were able to scan and restore the photo and print a 14x11 canvas. Diane now has a copy that will last much longer than the original did, and since it is a digital copy all of the family members can have one too. Here are the before and after images.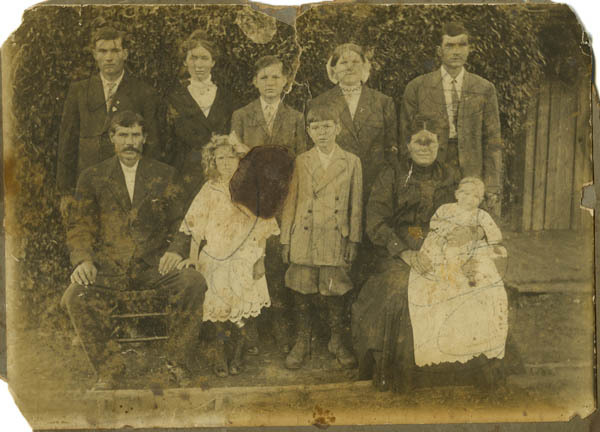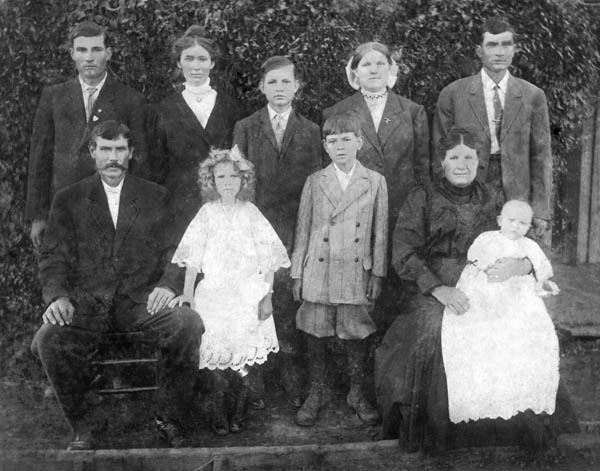 If you have a vintage antique photo in need of restoration or retouching please
contact us
for a consultation. Restoration work is charged at an hourly rate.