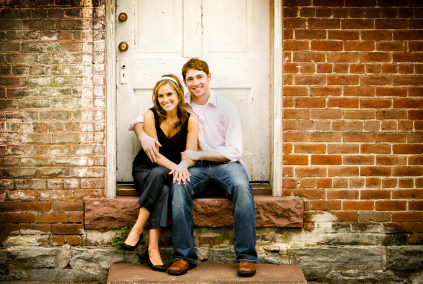 With a predominately female staff here at Canvas Press, I thought it would be easy to get a flood of ideas for my Valentine's post. As I posed the following questions to my co-workers "What do you want for Valentine's Day?" and "What do you not want for Valentine's Day?" the no-no's were blurted out so quickly, a one-at-a-time policy had to be enforced. It was much harder to pin down what the Canvas Press ladies wanted on this heart-shaped day. For the first time, I understood why our boyfriends could be confused.
No-no's

:
Jewelry in a ring-shaped box. Think of this as a fire drill in the middle of the night, unpleasant and not necessary.
Carnations and lilies. Due to their respective associations with a low budget and death.
Chocolate. Women are constantly watching the scale. Adding to their daily temptation says you are not paying attention to her stress triggers.
Stuffed animals. If she does not have Monday or Wednesday printed on her panties, she does not want a stuffed animal.
Lingerie. This night is not about you, guys.
Give me More

:
My co-worker Renee summed up what matters to women by beaming about her boyfriend wrapping her holiday gifts in lavender paper, her favorite color. She smiled as she described each color-coordinated, perfectly-tied ribbon. So does this mean all you need to do is buy your lady's favorite colored wrapping? Or does it mean the gift inside is pointless (I still have no idea what the gift was)?
No. It means pay attention and take time to plan your gift. Renee's boyfriend listened to her and then planned the details accordingly. Think about dinner. Do not simply reserve a table at a nice eatery but rather take the time to make dinner with her dietary concerns in mind. If she is a diabetic, make sugar-free peach cobbler. For an organic palate, use local ingredients grown sans fertilizer. Grilled salmon makes a nice main course for those weight conscious ladies.
With these findings in mind, I have listed heart-shaped canvas printing ideas are below.
Vintage V-day Cards. Available on eBay or fredflare.com, simply scan or take a picture of your favorite card. With our text overlay option, you can have a customized message to your loved one added to your canvas print.
Family Photos. Canvas prints of various generations of her family's wedding day is both nostalgic and romantic. If you are married, coordinating black and white prints of both sets of parents' wedding will be enjoyed by both of you.
Dream Vacation. A print of the African safari you dreamingly talk about over the dinner table each night will provide a daily reminder of the dream you share.
Flowers. Print her favorite flower on canvas.
Keep your Relationship at the Center. Put a picture of the two of you in the center of a canvas and leave the remaining blank. Utilize the white area to pen a love note.
Canvas prints
can be sweetened with acrylic paint or clear embellishing gel. These items are available at your local craft stores such as Michael's or Hobby Lobby (our artist suggests a 2" brush when applying embellishing gel to most canvases). With a few strokes, the canvas becomes a gift you took part in making – the ultimate in attention and time.