In prehistoric times, a man called a cave his home. It was not much, I mean it was shelter and there was space to get a fire going; save for the times he drew markings on the wall. I imagine he drew the time he killed a mighty beast and literally brought home the bacon. He did so because that was his favorite story, or he liked remembering what happened that day. At this point, our caveman probably invented the concept of wall murals. Fast-forward thousands of years later, and not a lot has changed. Well, maybe a lot, like we now have walls, television, and refrigerator—okay plenty has changed. But men still want the basic things. We want a cave we can come home to, call our own, and maybe get a fire going. Do not get me wrong; men and décor do go together. It is just difficult to determine what man décor really is because we like a wide range of things.
Decorating your man cave
Men's design woes are finding a solution in custom wallpaper. These wallpapers do not come in the regular prints and stripes we are used to. Imagine choosing any photo, depending on what your interest is, and using it as a wallpaper mural. Wall murals are a great way to add life and color to a bare wall. You can use it on one wall as an accent, or you could go a little crazy and put custom wallpaper on all your four walls. Here are a few themes you can consider to get your imagination going.
Family and Friends
If you do not have time to print and frame family photos, and you have always wanted a photo wall, then wallpaper murals are for you. You can choose any image, in any size, and in any layout.

Nature
You cannot go wrong with a picture of a magnificent shoreline with a vast horizon. That is the kind of image that can lower your blood pressure a few milliliters after a rough day at the office. Images of your favorite fishing lake, nature-park, or a boat in the open sea are also guaranteed to calm you down.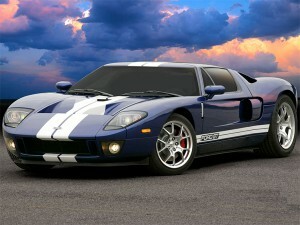 Hot rods
A 1934 Ford Coupe and a 1950 Chevrolet pickup can be plastered in your room thanks to the innovation of custom wallpaper. Think of it as your own personal garage.
Cityscape
With custom wallpapers, it is easy to turn the fantasy of living in the penthouse of a high-rise possible. Decorate the four walls of your room with ceiling-to-floor windows and a superb view of the city.
Movie Scenes
Put yourself in the scene of your favorite movie or create a wallpaper of all your favorite movie posters. This saves you the time of trying to collect each of these posters individually and tacking them up on the wall. Really, the possibilities are endless. For more information on custom wallpapers, visit www.canvaspress.com and see how wall murals can work for you.