You don't have to be a master of photography to capture those most perfect moments in time of your children, human OR fuzzy. I find that some of the best shots of our children are candid, when they are being completely natural. However, many times when those moments arrive, all we have is our cell phone camera. While, your babies may look adorable, the backdrop in which they stand, the lighting or graininess discourages you from turning it into memorabilia for your walls.
That has all changed now that we have our OilWorks program. For over 2 years, we've transformed hundreds of rough photos into stunning digital paintings that are used as the focal points in many homes. Each OilWorks piece, whether Master or True Artist, is painted by a live person who is a traditional artist as well, using a virtual paintbrush and pallet. As you see in the Photo below, this is exactly what Beejal did with her children. She now has her new 48"x 36" Master OilWorks painting hanging in her home to enjoy every time she walks by.
I think it's time to pull out all those candid photos… don't you?
Renee from Canvas Press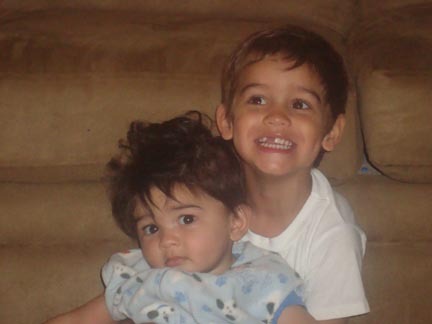 BEFORE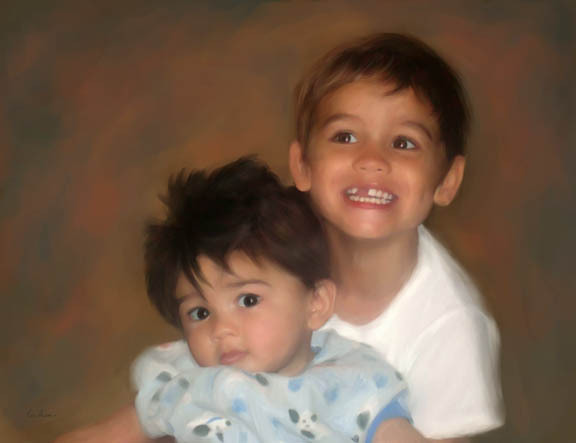 AFTER