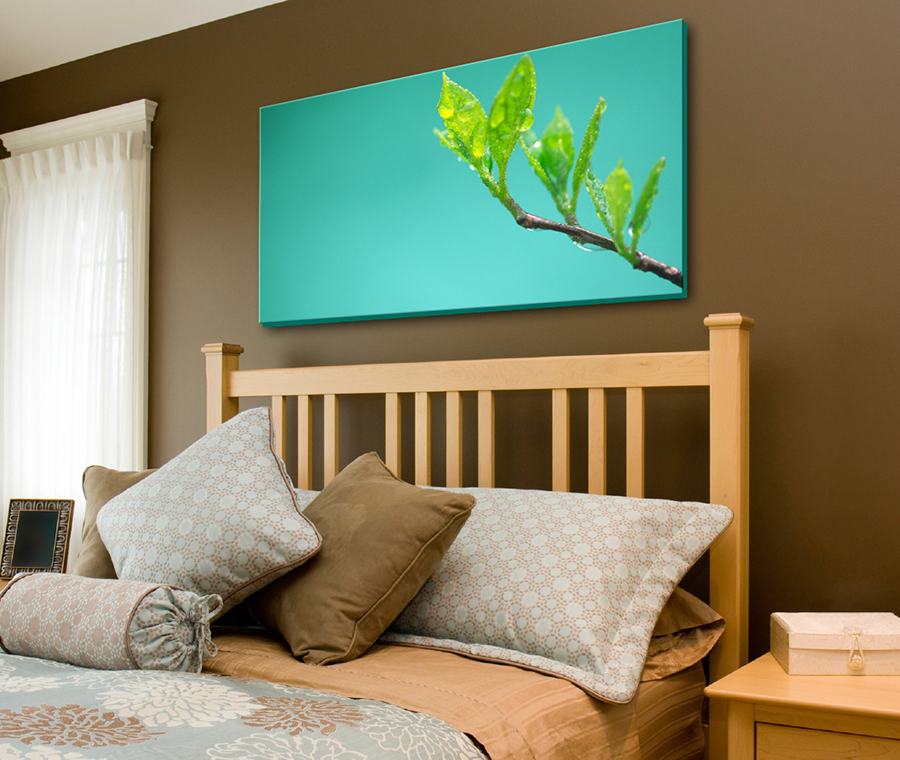 Trying new things with your home décor is a fun way to learn and grow, especially since after your updates are done you get to kick back and enjoy the fruits of your labor. For this same reason, sometimes you might get a little anxious about trying new home décor. If you haven't made one before, a canvas print might be on your list. If you think you're ready to decorate with canvas prints but aren't quite sure, take this simple quiz. If you answer yes to even one of these questions, you are ready to order your own custom canvas print.
Are you looking for a quick update for décor that's growing stale?
After a year or two, and sometimes even after a few months, you might feel that it's time for a change in the décor of a room. Canvas prints are a fast, easy way to make an update with a big impact that doesn't require a lot of hard work. Canvas prints are affordable, too.
Do you have an idea for where you'd like to hang a new print?
Canvas prints can be ordered in almost any size that you can think of. If you have a place that's calling out for a new photo or artwork, custom order a canvas print to fit the wall space!
Do you want to try something new with your wall décor?
If you're ready to push your décor to the next level, a canvas print is perfect. The texture and mounting of a canvas print, with or without a frame, can provide a new look without a permanent commitment. Canvas prints also look great with other wall décor while providing visual variety.
Are you searching for a unique way to display a special photo?
For your most treasured photos, canvas prints are the way to go. A canvas print sets special photos apart and is made using archival quality materials to ensure that your photo lasts for decades.
Do you need a custom piece to match your décor just so?
Are you looking at a space that has unique colors, requires a specific theme, or any similar décor quandary? If yes, a custom print will help solve your decorating dilemma. You can choose to have anything printed on canvas, from photos to word art and graphic design, ensuring you get a perfect match.
Would you like to have a piece of artwork that compliments your room's accessories specifically?
If you're looking to extend the colors, patterns, or themes of accessories into your wall art, look no further than a canvas print. Ordering a canvas print with your specific design helps you accessorize and keep to your own individual décor style. That was easy, wasn't it? With Canvas Press, ordering your custom canvas print is just as much of a snap. Get started with your new décor vision at Canvas Press today, or call us at 888.784.5553 for a free image consultation and answers to all of your canvas and photo printing questions.