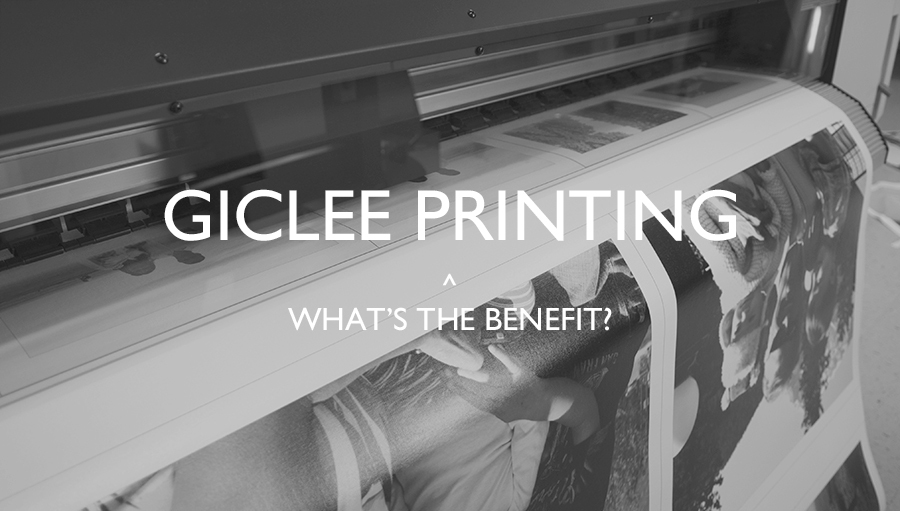 Although both giclee and inkjet processes produce photos, the two processes are quite different from one another. The superior quality that giclee provides over the inkjet alternative is apparent right from the day that prints are made, with the higher quality of giclee becoming even more clear over time. Taking a look at a few of the major differences between giclee and inkjet prints can help explain why this is so and why ordering giclee prints offers not only higher quality but better durability for your photos.
Giclee Prints vs Inkjet Photo Prints: The Process
Inkjet prints use the same printing process as desktop inkjet printers. Although there are variations in quality in inkjet printers even top inkjet printers do not match the quality of giclee prints. One key reason for this is the size of the ink spray: Giclee inks are applied in microscopic droplets, which offers not only accuracy but higher resolution, more vivid color, and better resistance to fading and aging.
Giclee Prints vs Inkjet Photo Prints: The Materials
Giclee prints are typically made using higher quality materials than their inkjet counterparts. In fact, most professionals do not consider giclee prints to be true giclee unless they are made using archival quality paper and inks. By comparison it is fairly rare to find archival quality papers in inkjet print offerings, and though it may be more common to find inkjet inks that claim to be archival these do not go as far unless paired with other high quality materials. Giclee prints are not limited to paper, either. Giclee printing can be applied to other art materials such as canvas with stunning results.
Giclee Prints vs Inkjet Photo Prints: The Accuracy
The application of ink to giclee prints is more accurate than with inkjets but the accuracy advantages that giclee has do not end there. Giclee inks are recognized as having superior color accuracy, due in part to the wider color gamut or range that they provide. Giclee's advantages here are tied to the ink quality and concise ink application as well as other technical factors. The difference though is visible when giclee prints are held up against inkjet prints; for vividness, sharpness, and overall appeal…it is clearly is the clear way to go for a fine art quality print.
Giclee Prints vs Inkjet Photo Prints: The Results
The equipment and materials necessary to make giclee prints have more limited availability than those required for inkjet printing and require more expertise to operate and maintain. The combination of materials and expertise is a major reason for the higher quality of giclee prints over inkjet photo prints. Those who are qualified to operate giclee printing presses have a great deal of training and experience for this higher end equipment, and are assisted by state of the art color management systems and quality checks. Your favorite photos deserve the visual and archival quality that only giclee prints can provide. The next time you are getting ready to order prints make sure that you use a trusted photo professional offering this method, like Canvas Press. Visit the
Giclee printing page
on the Canvas Press website for more about their printing capabilities.
This article is written for Canvas Press. To find out more about Canvas Press' products visit www.canvaspress.com.