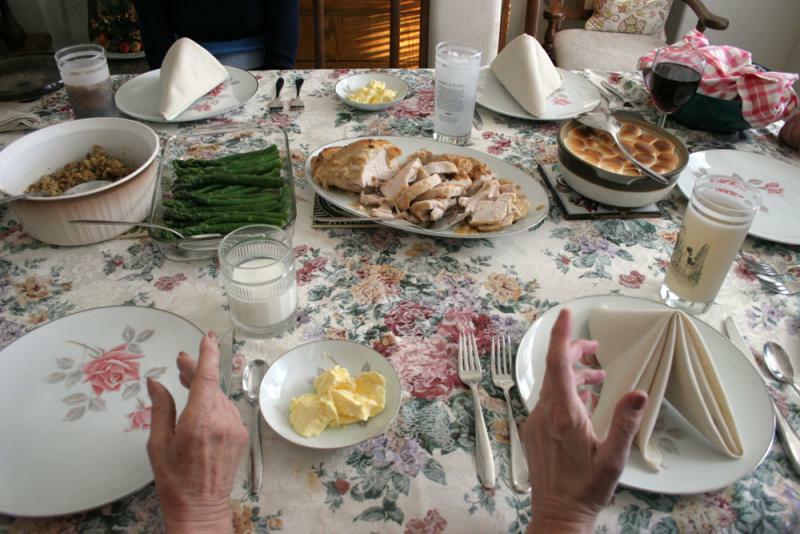 Christmas and Halloween seem to get the lion's share of everyone's holiday decoration budget, but there's no reason to leave out Thanksgiving, especially when photo to canvas prints make such unique and beautiful decorations.
While the images of Christmas – Santa, reindeer, angels, stars, and evergreen trees – and those of Halloween – jack-o-lanterns, ghosts, witches, and black cats – are quite particular, those associated with Thanksgiving are somewhat less so. Halloween shares its pumpkins with Thanksgiving – though they have generally become pies by then – and Christmas shares its turkey and lavish family dinners. Crisp days, autumn leaves changing color, and football – either participating in friendly family games, or watching the pros on TV – are things we associate with both Thanksgiving and the fall season. The only things that Thanksgiving doesn't seem to share with the rest of the season are the images of our pilgrim forefathers.
With so many possibilities, Thanksgiving really should get more decorative attention. Thanksgiving reminds us of family, friends, and food, and the memories that combination can make also serve as great ideas. A few Thanksgiving canvas art ideas:
Norman Rockwell's 'Thanksgiving' painting of the family seated at the table in the foreground as the grandmother presents the golden turkey and the grandfather prepares to lead grace is a true American icon.

Why not re-enact the painting with your own family?

A white table cloth, an oven-roasted turkey, and enough people are all you need.

A photograph like that would be not only a one of a kind Thanksgiving decoration but a treasured family photograph.
Another family picture idea: dress up as pilgrims.

Costumes are available or easy to make if you're a bit crafty with a sewing machine and a glue gun.

It's something that will make a great memory year after year.
Football season – and football weather – is another great idea to explore.

Some families play touch football before Thanksgiving dinner – to work up an appetite – or afterward – to work off the pumpkin pie.

A photo of your family scrambling around in the fall leaves would make a beautiful printed canvas; even better if you have family team jerseys.

If your clan is more the 'weekend warrior' and 'armchair quarterback' type, snap of shot of everyone on the couch in the living room watching the game.
Once you have the digital photos you want to transfer to canvas, send them to Canvas Press and we'll take care of it from there. Your holiday printed canvases will be not only beautiful, but durable and easy to care for. Gallery wrapped canvases need no frame, so there is no glass that might break while hanging or storing. While the quality of your printed canvas will be such that you may want to display it all year, if you do want to use it just for seasonal decoration, just keep it in a cool, dry place where it's safe from moisture. When you bring it out for the holidays, your stretched canvas will need only a light dusting – if that – and it's ready to hang.
If you want to know more or get some guidance on a project, visit www.canvaspress.com and let us show you how Canvas Press can make your holidays brighter.

Email us at the website or call

(888) 784-5553 and we'll be glad to help.
-Karen from Canvas Press