When many people think about printing their photos on canvas, they visualize going supersized and creating a really large, eye catching piece of art. Canvas aren't just available in larger sizes, though; they also come in a range of smaller sizes that are perfect for using a variety of other ways.
If you're looking for some fun ways to include more personalized artwork in your home, consider investing in some small canvas wall art to use in these areas.
Bathrooms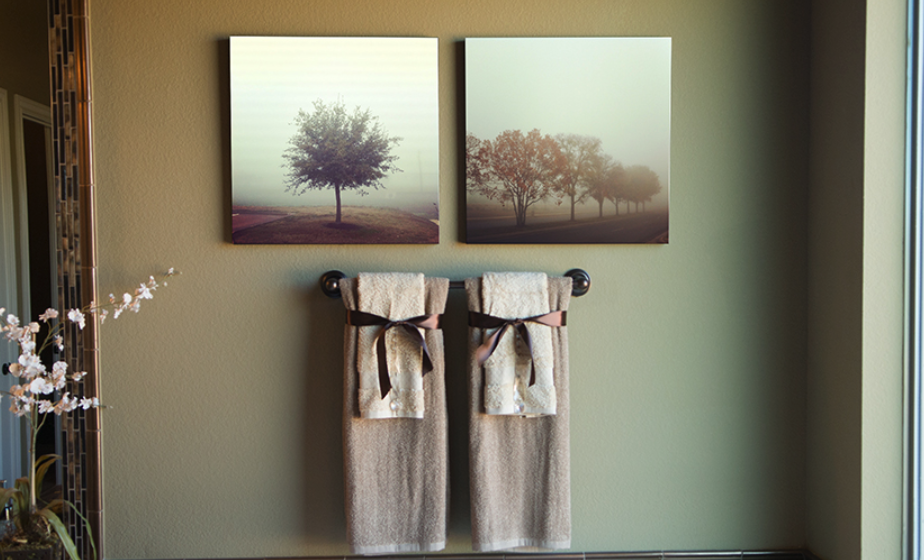 Many people overlook the bathroom when it comes to finding places to hang artwork. This is partly because glass-framed photos tend to fog in this area. Canvases, however, look great year after year in the bathroom, giving the room a little color and personality.
Small canvas wall art makes a great addition to the bathroom because a larger canvas would likely overwhelm the room. After all, you aren't trying to make a statement in the bath, just brighten it up or add a little interest to the décor.
Consider hanging one or two small canvases above the commode or the towel rails to add little color and detail to the room.
Stairwells
Stairwells make an excellent place to hang art work of all kinds – except for large, oversized prints. Use the natural progression and height of the stairs to hang a set of coordinating small canvases that move at eye level with you up the steps.
Small canvas wall art is ideal for grouping and coordinating, and stairs have a lot of wall space that you can cover. Consider using some geometric designs that move with you up the steps, or do a group of landscapes of coordinating areas. Three or four prints on the wall can transform an otherwise plain stairwell into a mini-gallery.
Gallery Walls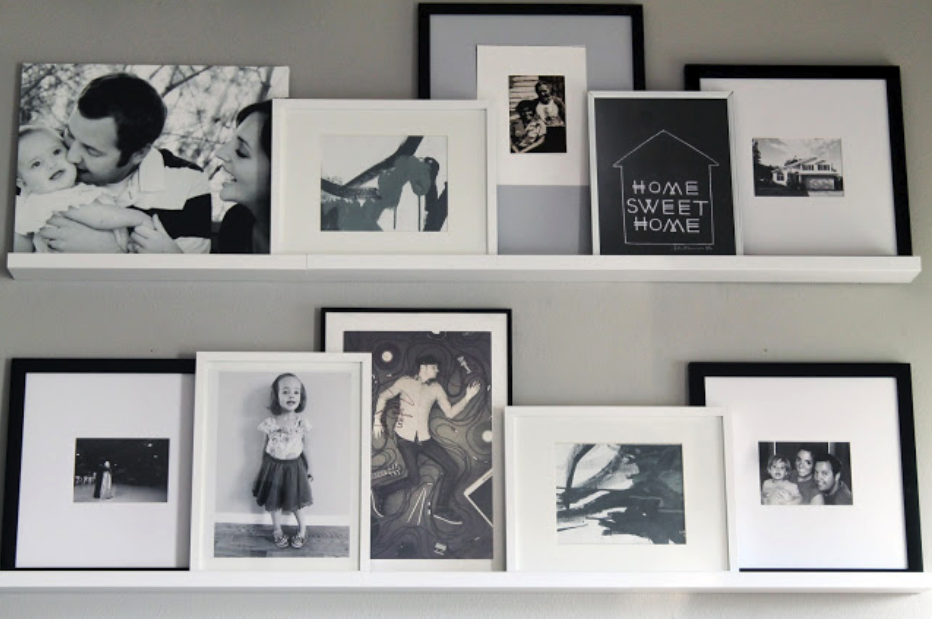 While you may want to anchor your gallery wall with a single, large canvas or print in the center, remember that small canvas wall art can be used here as well. Fit together three or four small canvases in a grouping, or use small canvases to fill in gaps between other, larger pieces of artwork.
Having a variety of sizes and shapes of art on a gallery wall helps give the area extra appeal, so don't be afraid to insert a few smaller canvases in coordinating colors or prints amidst the larger frames.
Niches
For small rooms where a bookshelf may take up crucial space, niches that intrude into the wall are a popular way to add storage or accent spaces. Niches also make a fun place to stash a few small canvas prints.
Because the niches are set back from the rest of the room, placing a canvas at the back is like a little half-hidden pop of color and detail that quietly enhances décor. You can create a lot of layered effects in niches by lining the backs with canvas prints, then positioning smaller items like candles or knick knacks in front.
Holiday Décor
It's become a habit amongst many people to print out specific holiday photos to bring out as decorations at varying times of year. A fun way to continue this tradition, but step it up a little at the same time, would be to have a few images printed on canvas as well. Hang a canvas of a previous Christmas or Halloween on your wall as a holiday decoration, and instantly elevate your holiday décor.
Many photo editing softwares have filters that allow you to add holiday details to ordinary photos, so have a little fun and print the results on a small canvas to add a whimsical, relevant, and highly decorative touch to your regular holiday décor.
Think Small
Small canvas prints are a lot more versatile than larger prints, allowing you to use them in a variety of ways. If you're looking for some art for any area of your home, consider investing in a few canvas prints to help complete your décor.