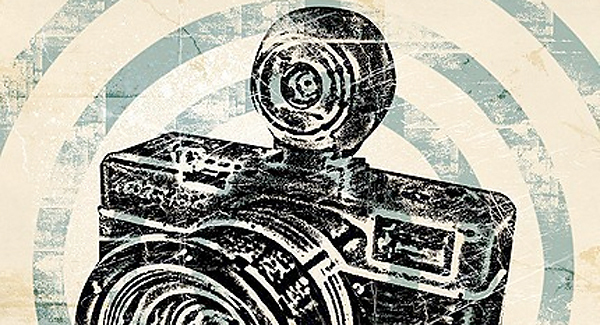 It was during a friend's wedding that I first wondered if a flash would be a good investment for my blooming interest in photography. Why? The flash unit onboard my camera was totally inappropriate for the setting because it kept flashing directly at the people only a few feet away. I was having visions of "bouncing" the flash off of the ceiling to create a nice even lighting in my digital photography at the wedding, but just had no way of doing this. I had a high end DSLR with a "hot shoe" for attaching a flash device or to allow for a remote trigger, but until that moment I had never considered if flash photography was even of concern. Thus began my desire to compare and contrast the use of professional camera flash versus the use of other tactics. I discovered that I had to commit to being a serious hobbyist if I was going to spend the hundred dollars or so that most good flash units required. I would no longer be able to just say I was a "casual" shooter if I had something like that in the camera bag.
The Research
Okay, I thought, that works for me. The next step was to do the research. I decided the Canon and Nikon would be my basis because they were the types of cameras I already owned. Immediately I discovered that I had some "wireless" options and the ability to purchase some flash units that could work with my relatively fast camera speeds too. What I was a bit unhappy to learn was that their prices were pretty hefty for someone who was not earning income from the photography that they did. So, I determined I had to do a bit of comparison shopping. The Speedlight flashes for Canon and Nikon are among the most popular around because they are small and relatively affordable, and this makes them an ideal option for someone transitioning from the amateur to the formal hobbyist. They range in cost from around $120 to $150 and function well with those who are attempting to accomplish complicated tasks with relatively straight forward equipment. For example, they function with all DSLRs have flexible bodies for firing in any direction, and can easily "sync" at high speeds. That's all well and fine you say, but how exactly can I use a professional camera flash? For instance, I wanted to be able to bounce the light in order to make flattering "low light" portraits...I could also say that I was hoping to be able to use my professional camera flash for super creative work too. I checked out the suggestions at the
Strobist
to see if anyone could show me that the investment would be worth it, and I was so inspired by the alternative shots made with flash techniques that I committed to the purchase of a flash by the week's end.
Disadvantages?
Are there any disadvantages to the investment in a flash? Sure, you have to buy per the manufacturer. That is something that locks you into one type of camera, and even only a few models. That might mean that getting rid of the camera would mean buying new lenses and flashes too. It could also mean that I would have to dedicate myself to learning new methods of photography that incorporated the use of professional camera flash, but that was less of a disadvantage because it also meant I got to experiment and see the results! The next thing I have dedicated myself to doing is creating a series of shots using the flash creatively. I have found a company offering photo canvas prints and will choose a series of my creative flash photography to have professionally printed and mounted! FYI - the amazingly cool graphic you saw on the homepage was provided from Etsy. Take a look at Joe's Etsy page to buy a print of that graphic
HERE