Are you ready for a photographic challenge that will make you open your eyes to everything around you? Color. Yes, color is the challenge! If you don't think that making an entire collection of photographs based on one color is a challenge, just stop to consider it for a moment. It is not going to be the same as simply finding everything "red" or everything "purple". It is finding these things
and
photographing them in a way that is all about their color. This is a huge challenge, and it can result in some absolutely amazing work. For instance, head over to www.500px.com and just type in the name of the color you have chosen. Try not to be too specific; for instance, don't type lilac instead of purple because you will sort through some lovely shots of the blooms before you get to the more esoteric stuff. Getting Specific and Expansive at the Same Time When you take a look at what others have done with the simple idea of color, you are immediately inspired, but we have a few words of caution. The first thing we would advise you to do is to plan a few shots and to use them as an opportunity for close-up and wide angle work. Here's what we mean: you chose yellow as your color and you head to a large patch of sunflowers to do some digital photography work. Rather than doing only a wide angle of the entire field, do some macro, mid-range and creative shots too. Move around and see how the sun might shift the hues and shades of yellow just by repositioning the camera.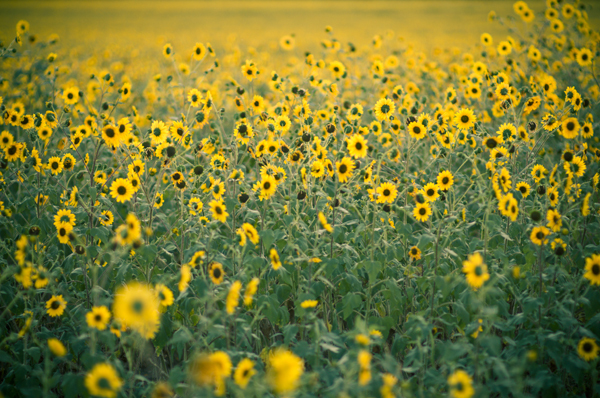 Great representation for Yellow This is a photo project that is about creativity, even if there are the limitations of the one-color theme.
Time of Day Counts
Remember too that this photo project is ideally suited to those who like to work with the light available during specific times of day as well. For instance, an outdoor tennis court might be a study of green in the broad daylight, but at dusk or dawn it could be a great way of illustrating the color blue - if the light is right. Consider all of the hours of the day and how they change the way things might appear, and then use that in your digital photography work...this is what I meant when I said that this challenge will help you to notice everything around you and how different they look and the different hues they take on depending on the time of day. Naturally, a night sky could be about grey or black, but it might also be about purple, deep green or brilliant orange of sunset. Midday in a city could be the ideal time for black or white palettes, and nighttime could be all about the yellow hues that street lights cast over everything in sight.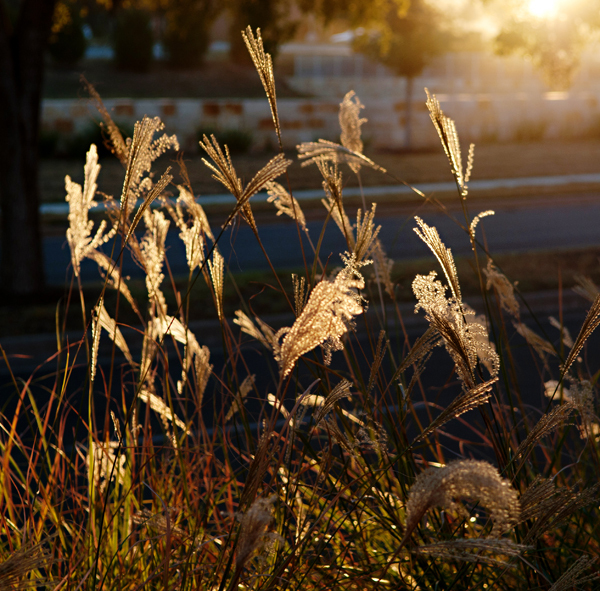 During sunrise and sunset magical colors appear. You see where we are going with this concept...
don't close your mind to anything at any time
. What other approaches can be used to make photographs about color? Consider:
Grocery stores;
Natural settings;
Water during changing times of day;
Gardens;
City streets;
Skies; and
Architecture
Signs
Fields
Landscapes
Close-Ups
For instance, if you chose the color blue you could take photos of blueberries in the produce section, the ocean, a lake at sunrise, cornflowers, sidewalks, the evening sky at dusk, and so much more! Oh, and using Photoshop to manipulate the colors of your photos is cheating. Try your hardest to capture the color in camera...not in Photoshop.
Completing the Photo Project
Something else that we would encourage you to remember is that you can display these photographs in wonderful ways too. For instance, why not create a "collage" of your favorite shots? You can have canvas prints of the images made and mounted and then you can hang them all together as a sort of show or display. You might make a habit of this sort of thing and have a continual photo project on hand! This would be a wonderful way to keep your decor new and exciting while you continually advance photography skills and your artist's eye!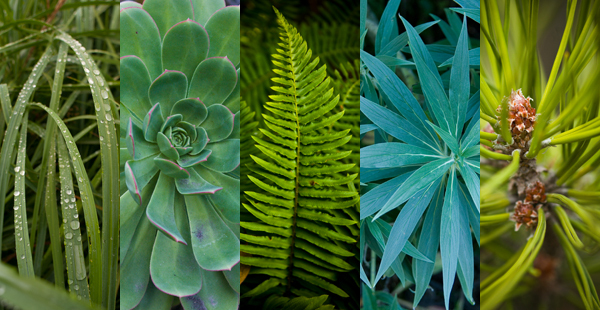 A collection of Green.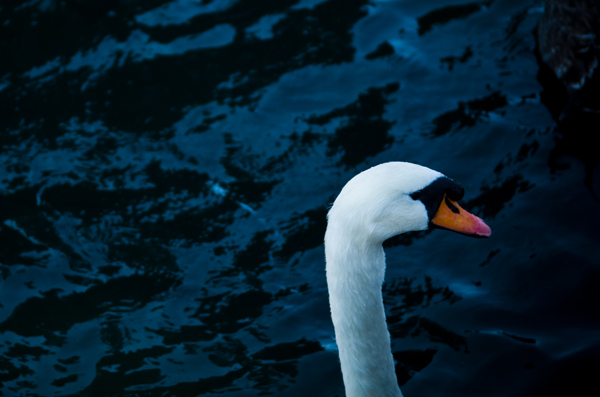 Just because we are capturing color doesn't mean we can't have fun with it. Here is Blue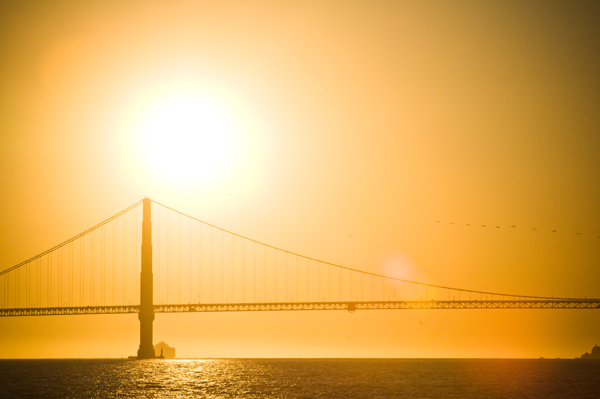 Sunsets are great for Yellow and Orange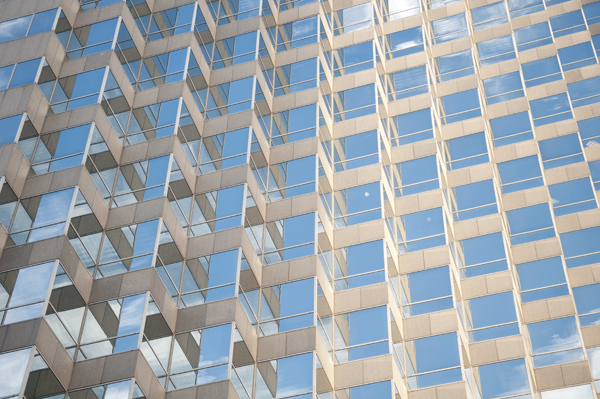 Close ups of architecture can reveal an interesting color palette. Example of Blue