Most people today have a phone that can take better pictures than many older point and shoots. For that reason, you likely have a camera roll full of beautiful images you may want to see hanging on the walls of your home.
Thankfully, ordering a canvas print of any image you've taken can be done right from your phone in just minutes.
Getting Started
Begin by selecting the image or images you intend to turn into canvases. Make sure that these are good quality photos with no grain or visual noise. If the photo needs some editing or retouching, that's fine, but the image itself needs to be high quality to translate into the best canvas.
Select the type and depth of canvas you want your print to be. Choose from .75, 1.25, and 2-inches.
Select the photo that you want to upload right from your phone using your camera roll.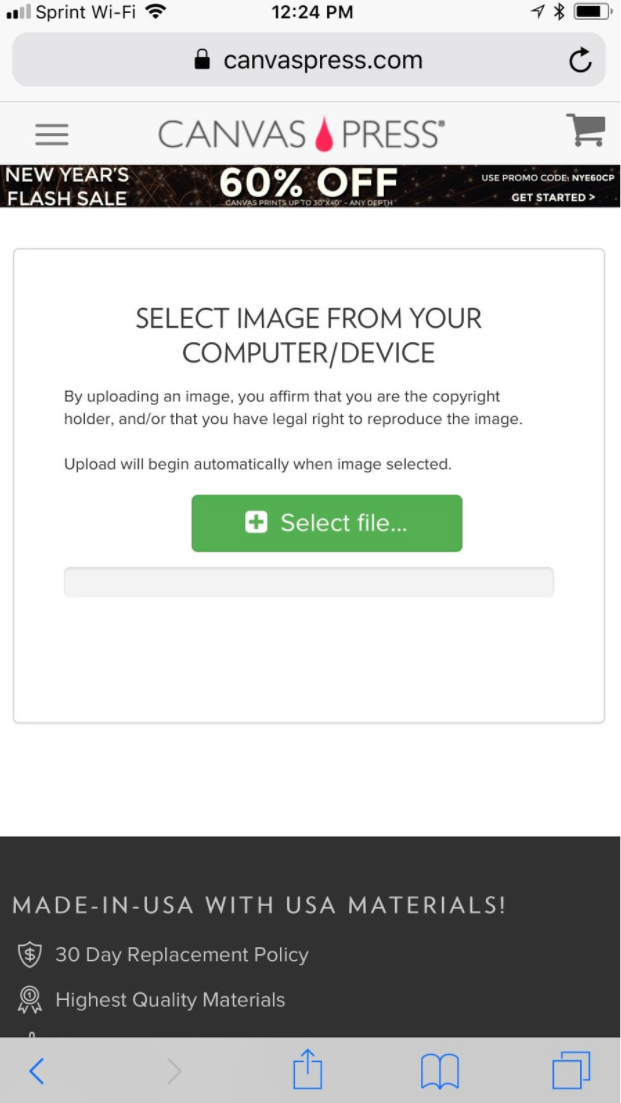 When the image uploads, rotate it if needed, and select the size of canvas you want. If necessary, choose custom dimensions for the canvas.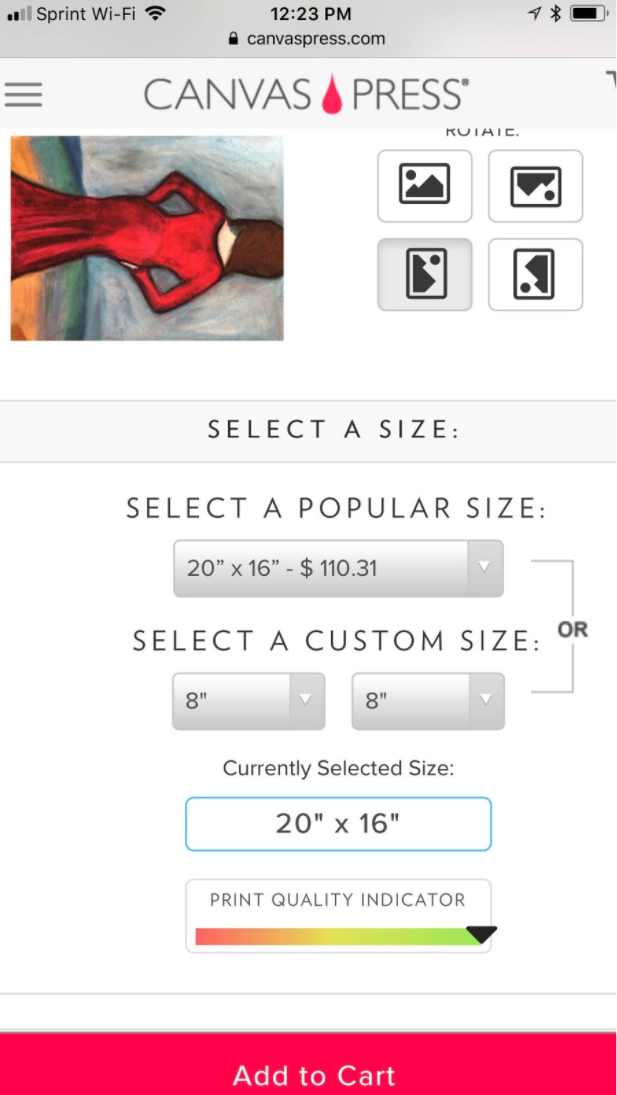 You'll notice on your screen, below the size options, a bar that indicates the print quality of your finished canvas based on the quality of the image you've uploaded. Some images look better on smaller canvases, while others can be larger. Pay attention to where the indicator lies to make sure that the image you've selected is high enough quality to print. Do not send a reduced quality image, as it will not produce the best results.
Now begin to customize your canvas. In addition to choosing the depth of the canvas and its overall size, you'll also have ways to enhance the final product and turn it into a unique piece of art.
Begin by choosing your wrapping style. You can have the image itself wrap the edges of the canvas, a mirror print that reverses the edge as if it were a mirror, or choose a flat color. Keep in mind that if your image wraps the canvas, that this will shrink the amount of available image on the front of the canvas.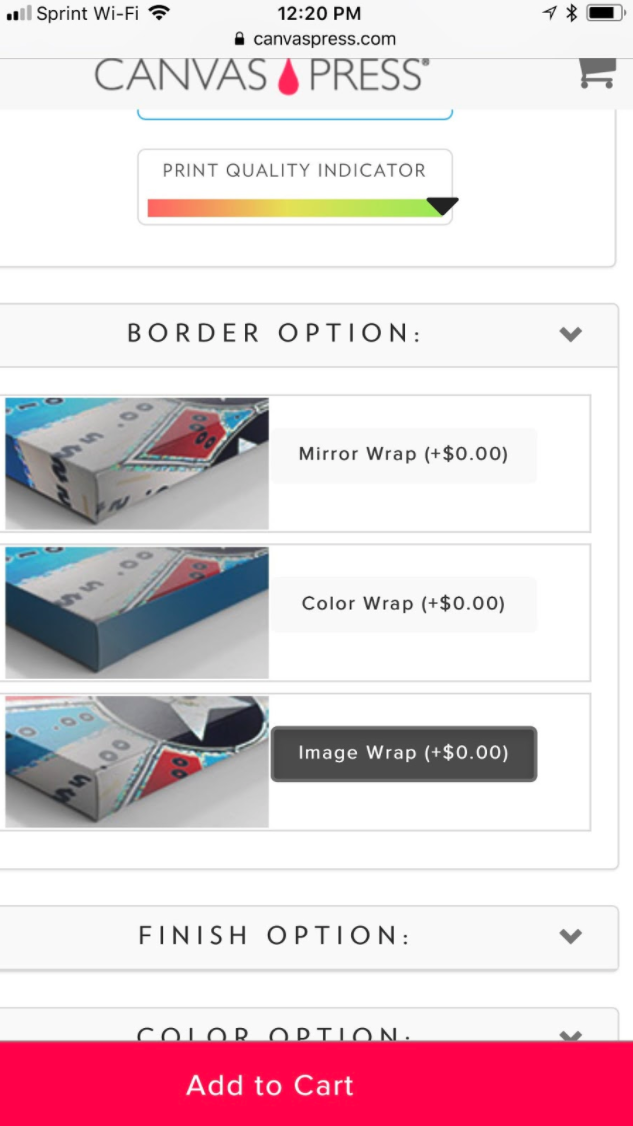 Now select the finish of your canvas. While all canvas prints are beautiful, some may benefit from a glossy or matte finish to help give it the look and feel you desire.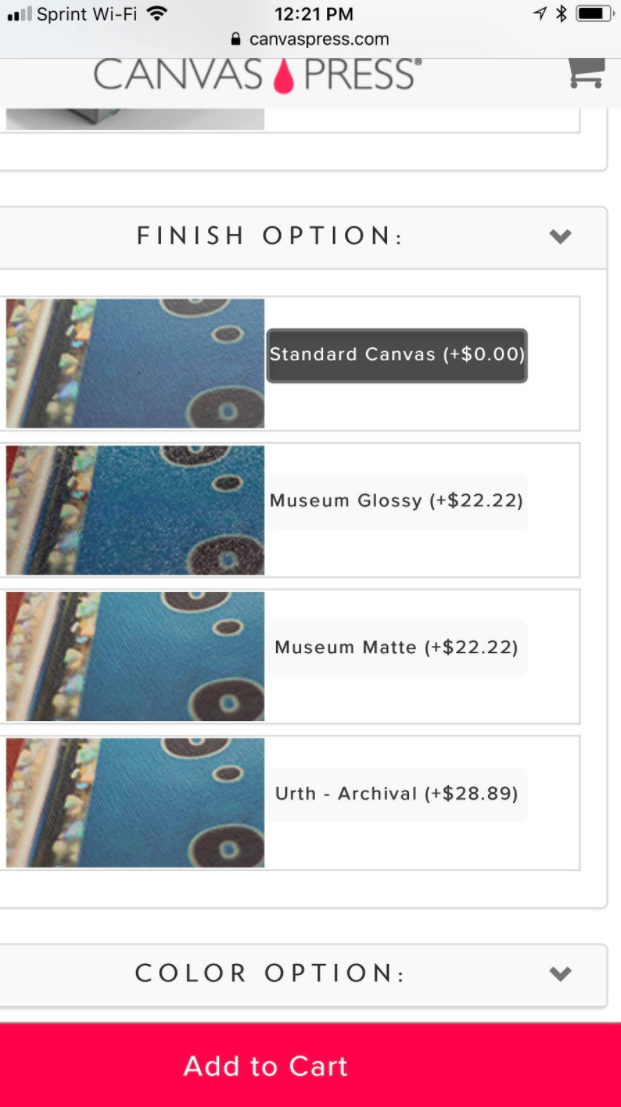 Now choose the colors of your canvas. In addition to simply printing it as it is, you can enhance the color by choosing from different filters such as black and white or sepia to create a completely different look.
If you choose, you can also have your image enhanced to look more like a piece of artwork than a photograph. Oil paintings or pop art, you can control how your final image will appear.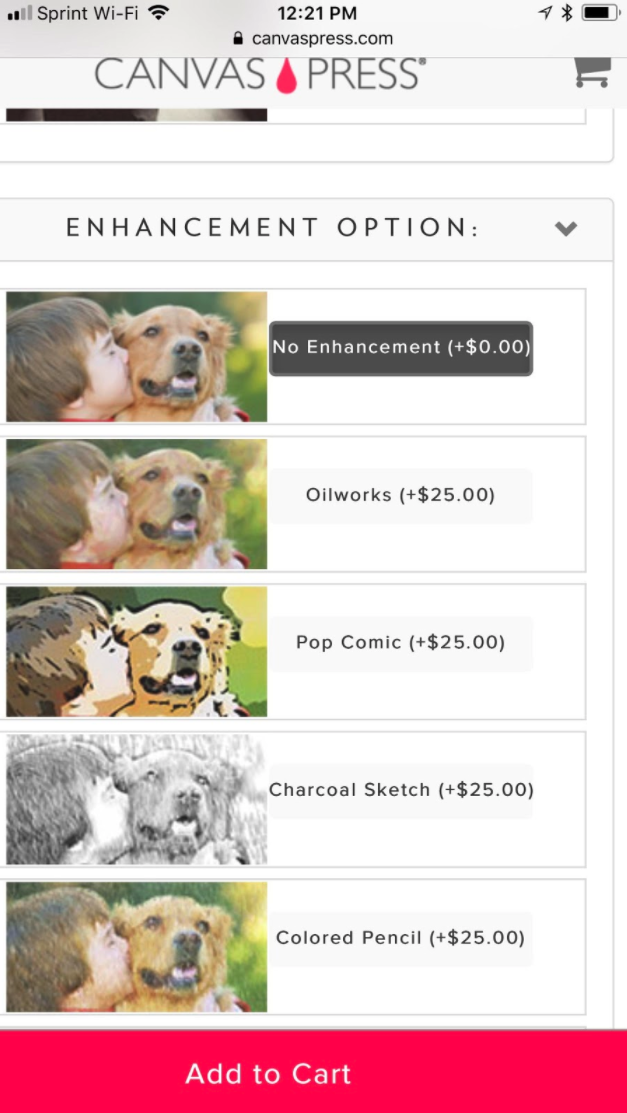 If your image needs to be retouched, whether a simple touch up or more extensive work, you can choose to have this done at this point. Keep in mind that extensive touch ups will require follow up with a member of customer service to make sure you get the results you're looking for.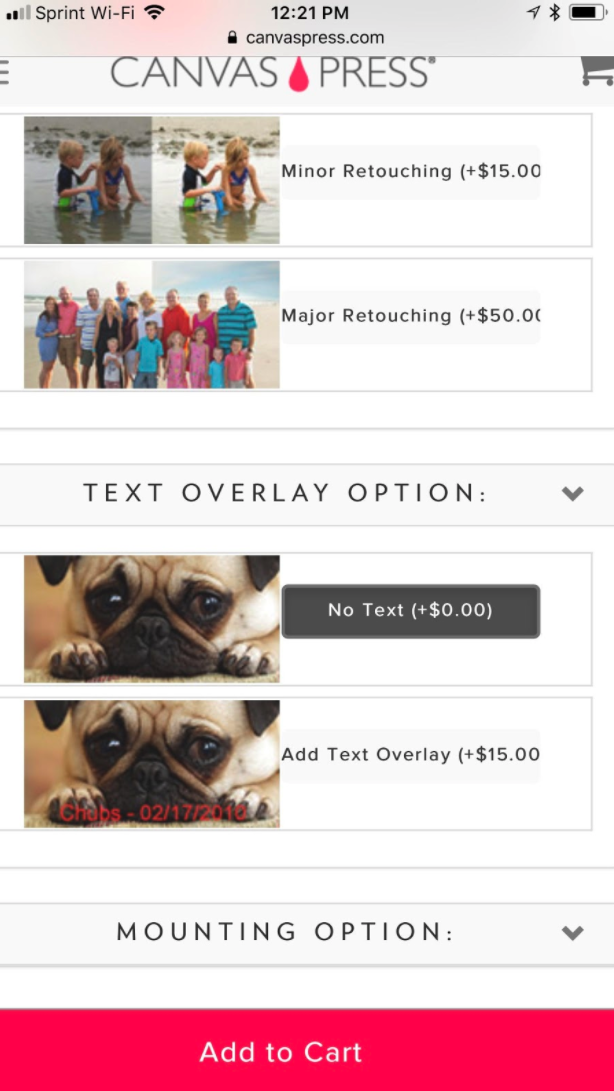 Now choose to add text to your photo and how you'd like to hang it on your wall. Once you're done, simply add the image to your cart; all your choices will carry over for you to review at checkout.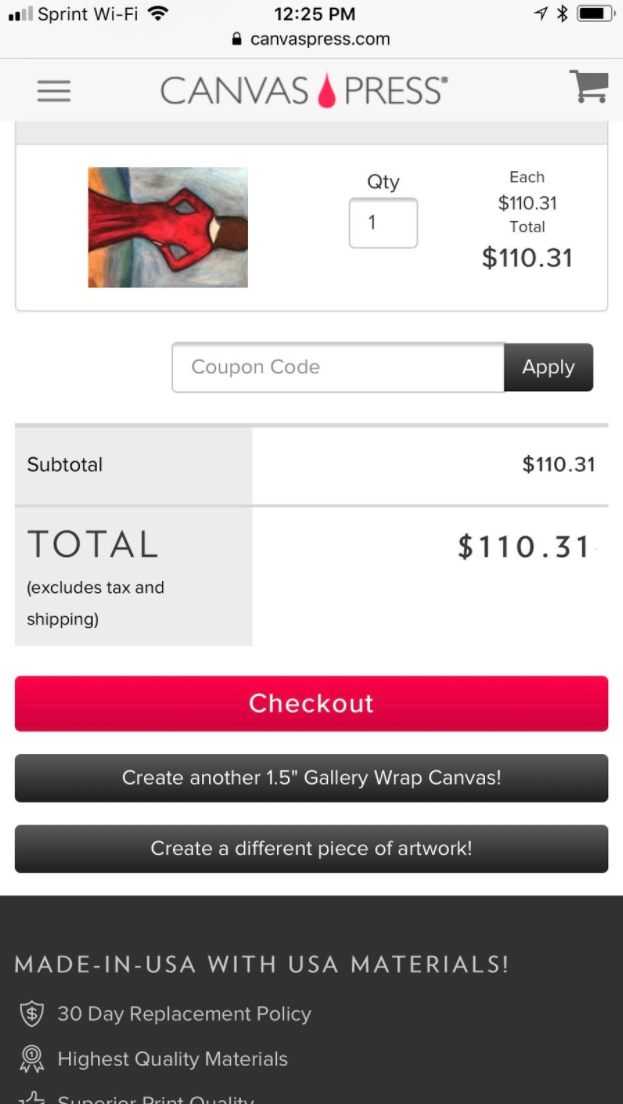 If you want to create multiple canvases or different pieces of artwork, go ahead and do so from this point on; your original canvas will be saved and waiting for you in your cart when you're done. Then simply check out and follow the instructions on the screen.
You'll receive a follow up email with further information and your new canvas will be on its way to you soon.