Penelope's Oasis
is a popular blog focused on moms and babies where Penelope reviews all kinds of related products and offers giveaways to her readers.
Check out some of her thoughts about the canvas she received from us
...
I had the opporunity to have an image enlarged to a 16x20 inch piece for review, and used this photo of my sweet goddaughter and received a vertical print, on 1.5" gallery-wrapped canvas with Image Border. I was very happy when I received it. I'm not sure what exactly they do in those image labs, but the Canvas Press canvas print is incredibly sharp, and she looks absolutely beautiful (my camera and home lighting may not do it justice). Everyone who has seen it has gasped, and it's a real treat for her.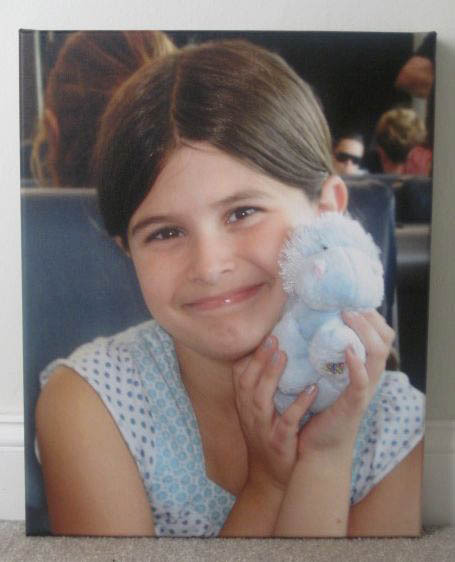 Do you have a popular blog and like to write reviews and offer giveaways?
Contact us
for more details!