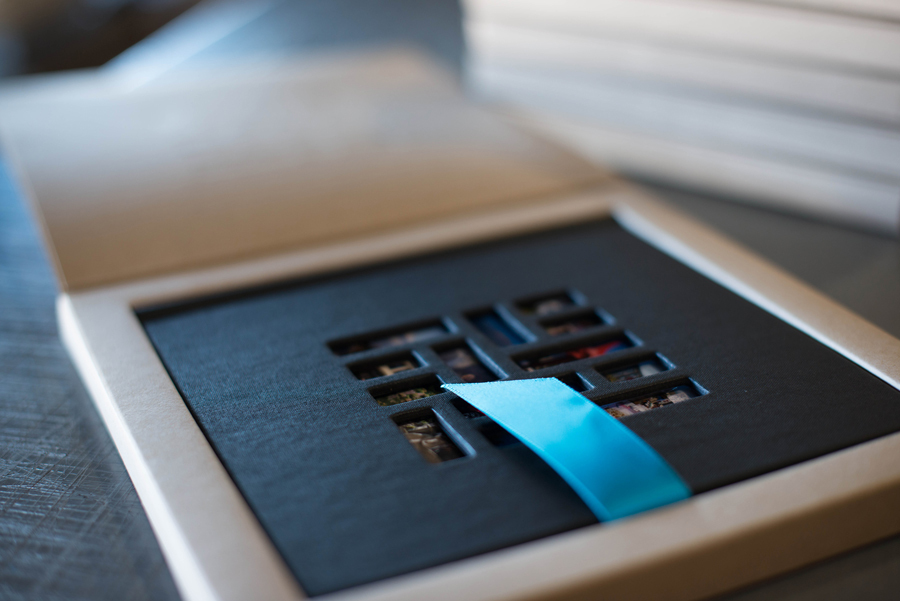 There are hundreds of companies out there making photo books, and you can spend hours, days, or even weeks designing one – trying to ensure that its "just right" and unless you're a professional graphic designers, it's probably mediocre work at best, am I right? It's unusual to find a photo book company that is doing something a little different, but when I stumbled across the Mosaic app I was intrigued by what they offered. Here is my Mosaic Photo Album review. First off, it's simple. You pick 20 images; they print one per page, that's it. No crazy layouts, no 100+ pictures, just 20 and done. It really makes you sit down and edit yourself. Your friends and family don't really need to see 50 pages that include ALL the photos you took on that trip or at that event. Just find the top 20 that capture the experience, and be done with it.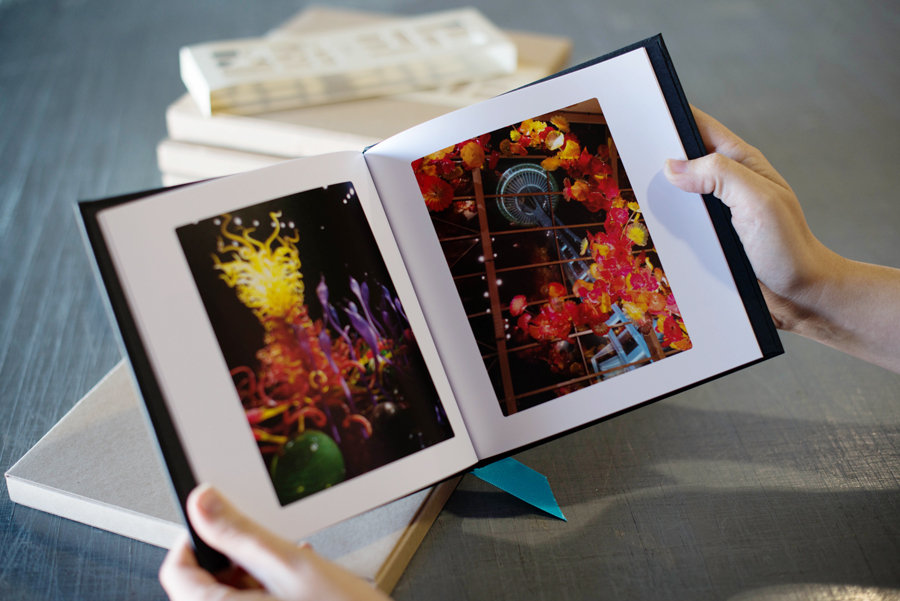 Second, it's fast and cheap. The book costs $25 and that covers shipping. Their whole process is automated so the minute you submit an order it's printing and binding and shipping usually the next day. I've received almost every book I've made within just three days of ordering. The drawback to this is if you want to make a change or there is a mistake, it's too late. The first book I ordered was in June of 2013. It was photos from a recent trip to New Mexico; I chose a variety of photos straight from the phone and also ones processed with Instagram. The app back then was a little buggy, it would freeze and crash occasionally, and I realized one photo needed cropping (it had an Instagram border while none of the others did so it looked out of place) and I replaced it with the right one, but every time I went to order it kept showing the wrong version. I submitted anyway and emailed them about it right that second. However by the time they got to the email it was already done and shipping. They reprinted it for me for free and just asked if I'd cover shipping ($5) and I was fine with that. I gave the "bad" copy to a relative as a present. Shhhh – don't tell! Recent updates to the app have made it work flawlessly, I've never had any trouble since and I have 6 books from them. It's pretty straightforward, the photos are arranged one per page like I mentioned and they'll appear in the order you add them. What's the most unique feature of this is the "mosaic" design on the cover. 13 of your images are randomly set into the layout creating an interesting collage introduction to the book. Again, this is all automated so you have no control over where each image is cropped or which image fits in which space, so you just have to keep shuffling until you're satisfied. The mosaic photo book's hardcover has cut outs to match the mosaic layout, and it's a thin book with glossy pages. The print quality is very good for this type of paper and this price of a product. The colors are accurate and vibrant, nothing appears too dark or washed out, and the resolution was good – no lines. It's thin, but I love that because it lets me fill a bookshelf with many of them!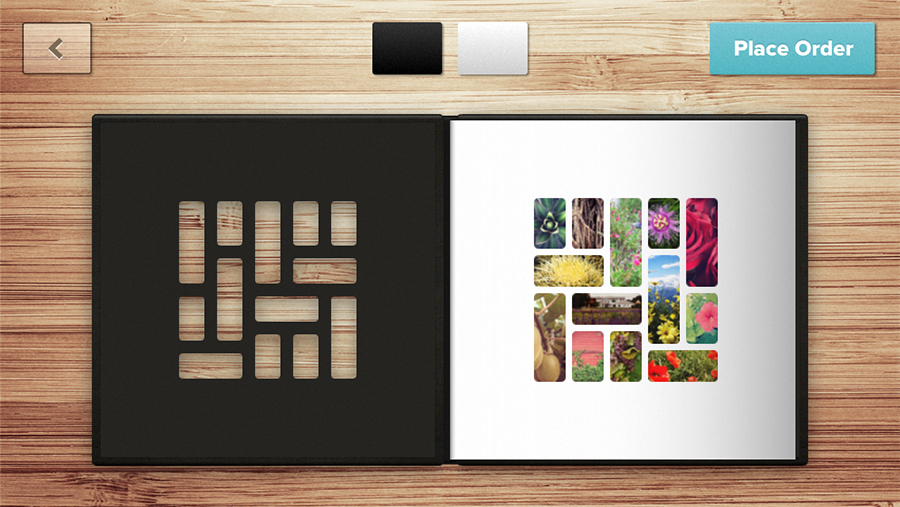 The packaging is also beautiful. It's well done and protects the book. I keep all of mine in their original boxes on a shelf, and I've labeled the sides so I know what each one is. That's really the only thing I feel is missing from this, the ability to add text. An optional caption under each image, or at least a title written under the front page mosaic would be nice to give it some context.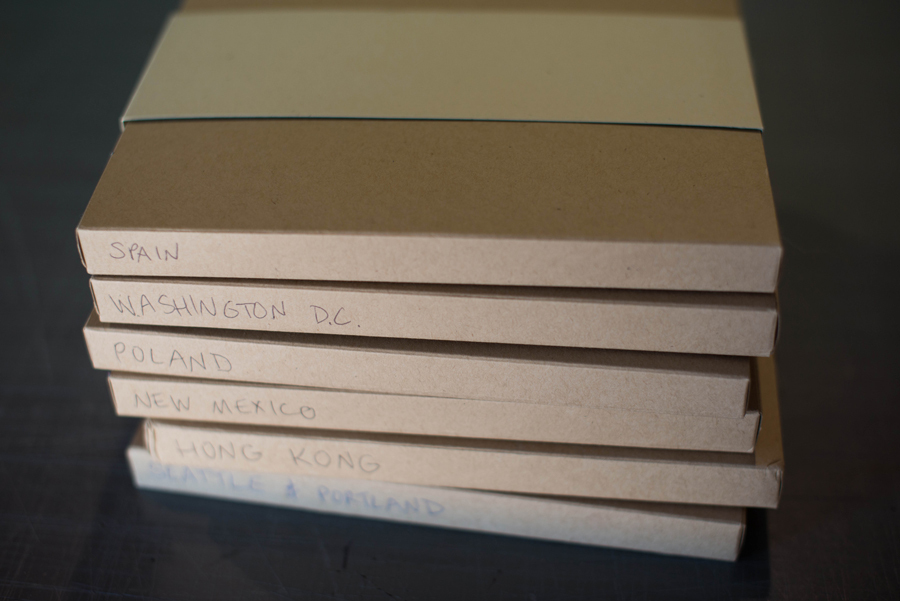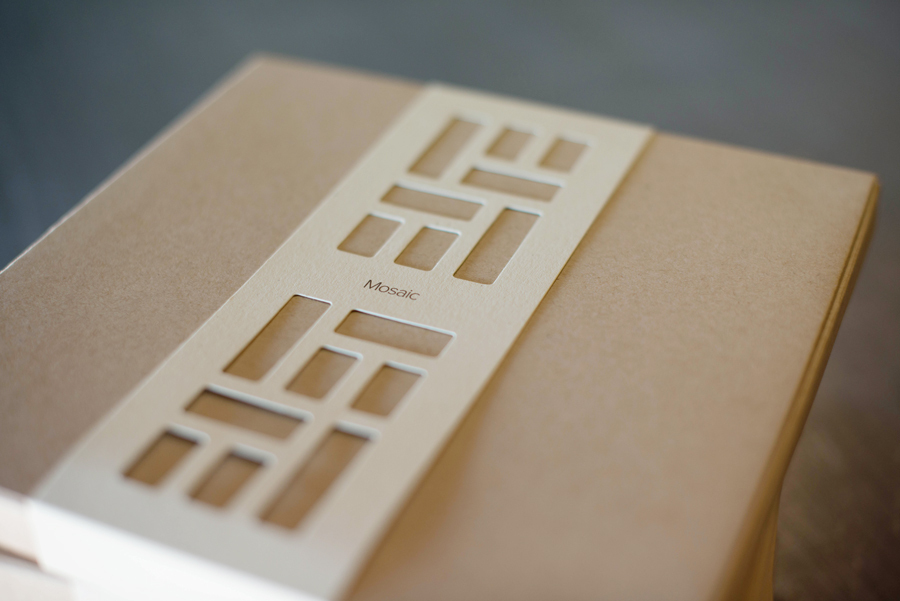 I'm making books from my travels, even going back to old trips – anything that I have digital photos of. On many trips I use a variety of cameras so to really get my TOP 20 images I'll edit them all on the computer then save the chosen ones to Dropbox, and from that I can save the files to my phone to load into the app. I know, earlier I advertised this as a "quick" photo book option and it definitely is if you're happy with your images as-is from the phone. I'm just a little bit picky, and I really love using these as showcases from my trips. I make copies of them for anyone who traveled with me and everyone adores them! Mosaic is available for iPhone and just recently released an app for Android too. It's worth trying out, especially when it's just $25. It's just 20 photos, no pressure. Whether you use it for travel memories like me or not, there are endless possibilities. Make it a portfolio of your best Instagram shots, your trip to the lake with friends, or highlights from your kid's last birthday party. Put together a collection of your best candid family shots you've got on the phone and send it to the grandparents!
http://heymosaic.com/