If you're looking for new and unique ways to use your digital photography, you've probably given some thought to printing photo cards, either as business cards or as gifts. Have you looked at
MOO
cards yet? MOO is an online printing business dedicated to quality, cost effective business cards, greeting cards, and other printable media. Since MOO specializes in cards of all types, it's a great company to use for your smaller digital photography projects. What sets them apart is the ability to have different images on cards in the same order allowing you to create a gift that will keep on surprising.
MOO Cards Are a Unique Gift
The last word in unique gifts today is "personalization", and MOO cards are all about the personalized touch. MOO allows you to upload your own digital photography and use either MOO's custom templates or your own to create one of a kind photo gifts. Why not use a MOO postcard pack featuring your hometown as a gift for relatives or friends visiting for the summer or the holidays? MOO postcards are acid and lignin free, so the recipient can treasure them for years to come.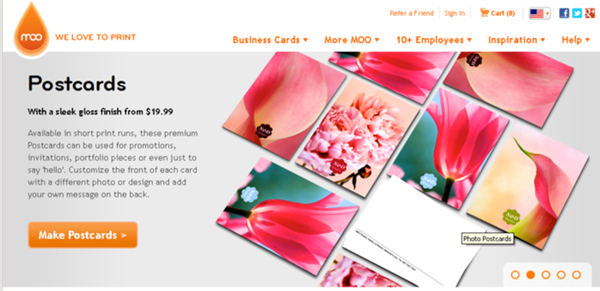 These glossy high quality postcards are just an example of what you can do with MOO. Screenshot from MOO Postcards
MOO MiniCards Are A Great Way to Stay in Touch
MOO makes a unique product known as MiniCards, which are half the size of a standard business card with much more personality. You can use MiniCards either as business cards or as mini photo gifts, and they even look great as gift tags! Just like with postcards from MOO you can customize the design as much or as little as you want, and these small sizes are just perfect for printing photos you've already customized in
Instagram
.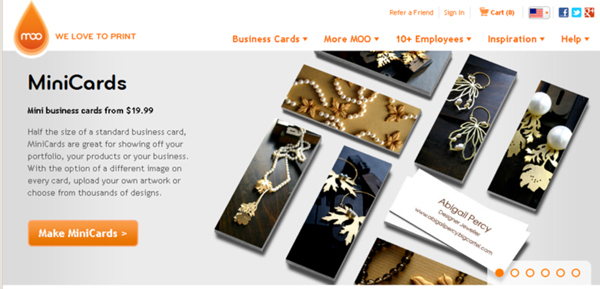 What else could you do with Instagram and digital photography? It's up to you!
Screenshot from MOO MiniCards
MOO Greeting Cards Are Perfect for Every Occasion
In addition to its postcards and MiniCards, MOO offers fully customizable greeting cards starting in packs of 25. These greeting cards are a great gift for someone you know when printed with digital photography that's meaningful to her; maybe pictures that you took of your kids together, or of her jealousy-inducing flower garden the last time you were over. Since the holidays are approaching, you might want to consider using MOO greeting cards as a gift to yourself; you know you've been meaning to send out customized holiday cards for awhile now, and MOO makes it easy.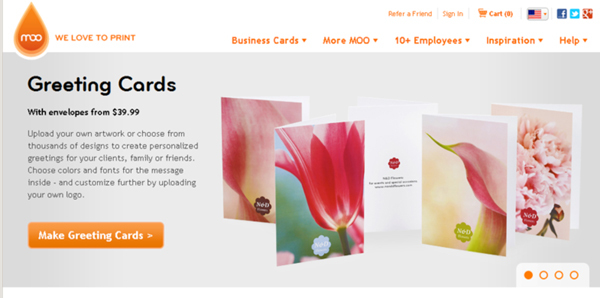 These high quality greeting cards are a personalized gift the recipient is sure to remember. Screenshot from MOO Greeting Cards
MOO's Inspiration for All of Your Projects
Since MOO cards come in all shapes and sizes, what you can do with them is only limited to your imagination. MOO provides an inspiration page bursting with unique and creative ideas from its customers that will give you an idea of how you can use MOO cards and labels to create the perfect gift – no more hand written labels for your handmade soap or cookies!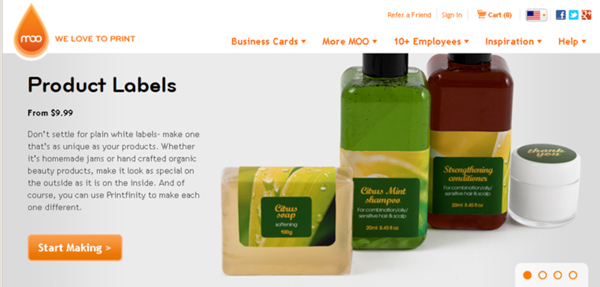 Professional looking product labels will give a boost to your awesome handmade gifts! Screenshot from MOO Product Labels With MOO's product range, your imagination is the limit for what you can do with MOO customizable templates and your own digital photography. Take a look at the
MOO Inspiration Page
, then head on over to the
MOO home page
to get started!