This year was the 2nd annual
MJ&M
fundraising event. We were honored to be a part of it this year and hope to continue our involvement in upcoming years. Mack, Jack & McConaughey (MJ&M) is the joint fundraising effort of actor Matthew McConaughey, recording artist Jack Ingram, and Texas coaching legend Mack Brown. MJ&M benefits a handful of non-profit organizations that all reflect MJ&M's goal to empower kids. They money is raised through donations, sponsorships and large events. This year they had a golf tournament, two concerts, and a fashion show and a gala with a live auction. Sheryl Crow teamed up with Jack Ingram for one of the concerts. They performed at Austin's ACL Moody Theater. The next day was the celebrity golf tournament. I was asked to help photograph the tournament by a photographer friend of mine (thank you
Tyler Schmitt
). I spent the day hanging out with Mack Brown, Jack Ingram and Matthew McConaughey. It was pretty rough. The tourney was held at Barton Creek Country Club here in Austin, TX and was attended by several former Longhorn athletes and a few PGA tour pros. I was willing to look past the fact that as a Texas A&M Aggie, I was spending the day with a bunch of Longhorns. I kid...the event was fantastic and Coach Brown, Jack Ingram, and McConaughey (as well as everyone else) were great to work with. I am under no illusion that our small donation was a huge game changer for the event, but it is fun to get involved in a local event that has a great cause. Plus, it never hurts to get out on the golf course...even if I didn't get to play. Probably better for everyone that I didn't. If you would like more information on MJ&M and the annual event head over to their site at:
http://mackjackmcconaughey.org/
. Enjoy a few images from the event.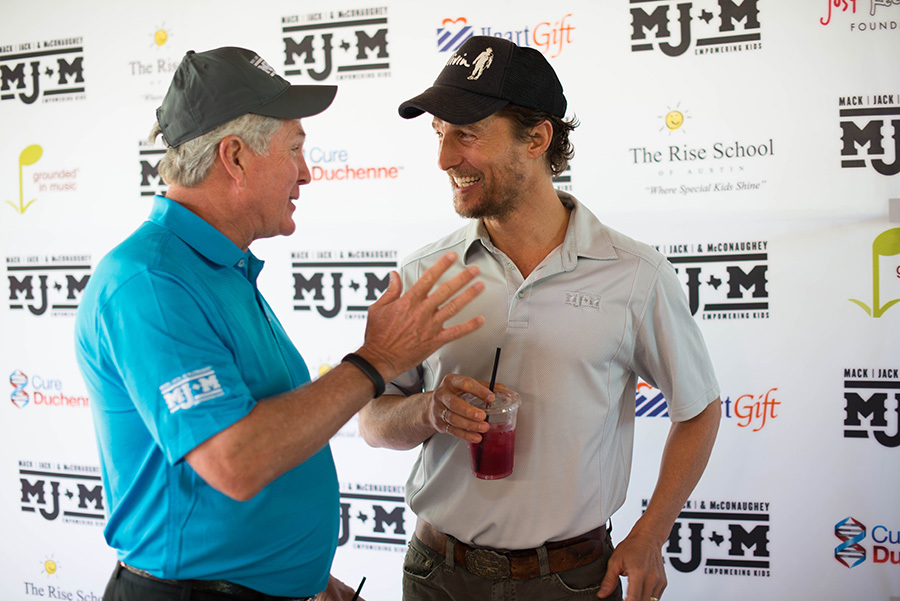 Mack & McConaughey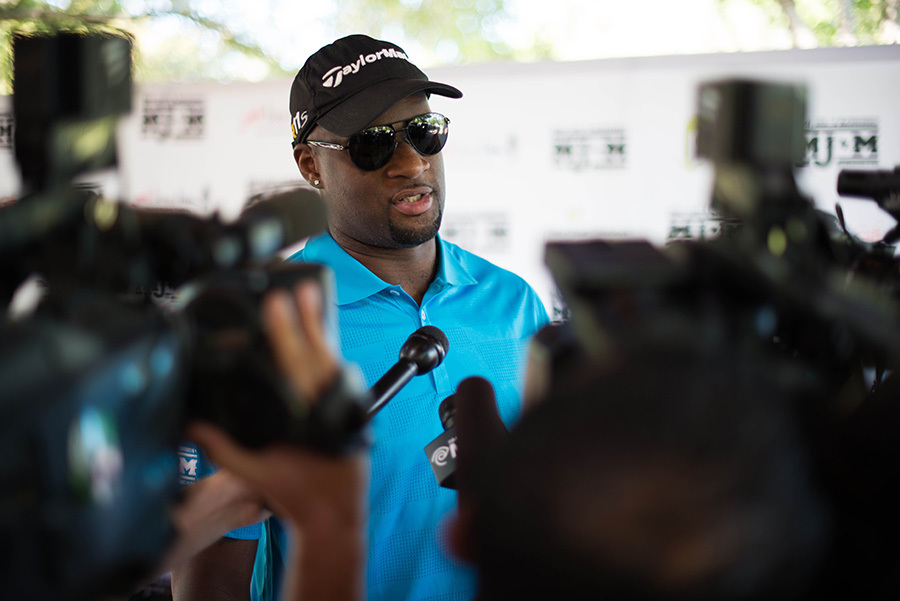 Vince Young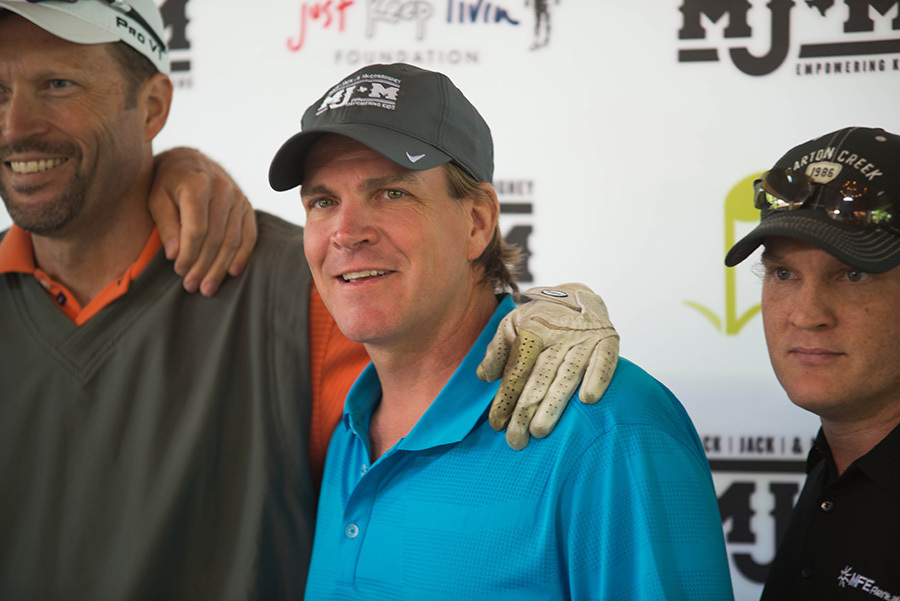 Mr. Jack Ingram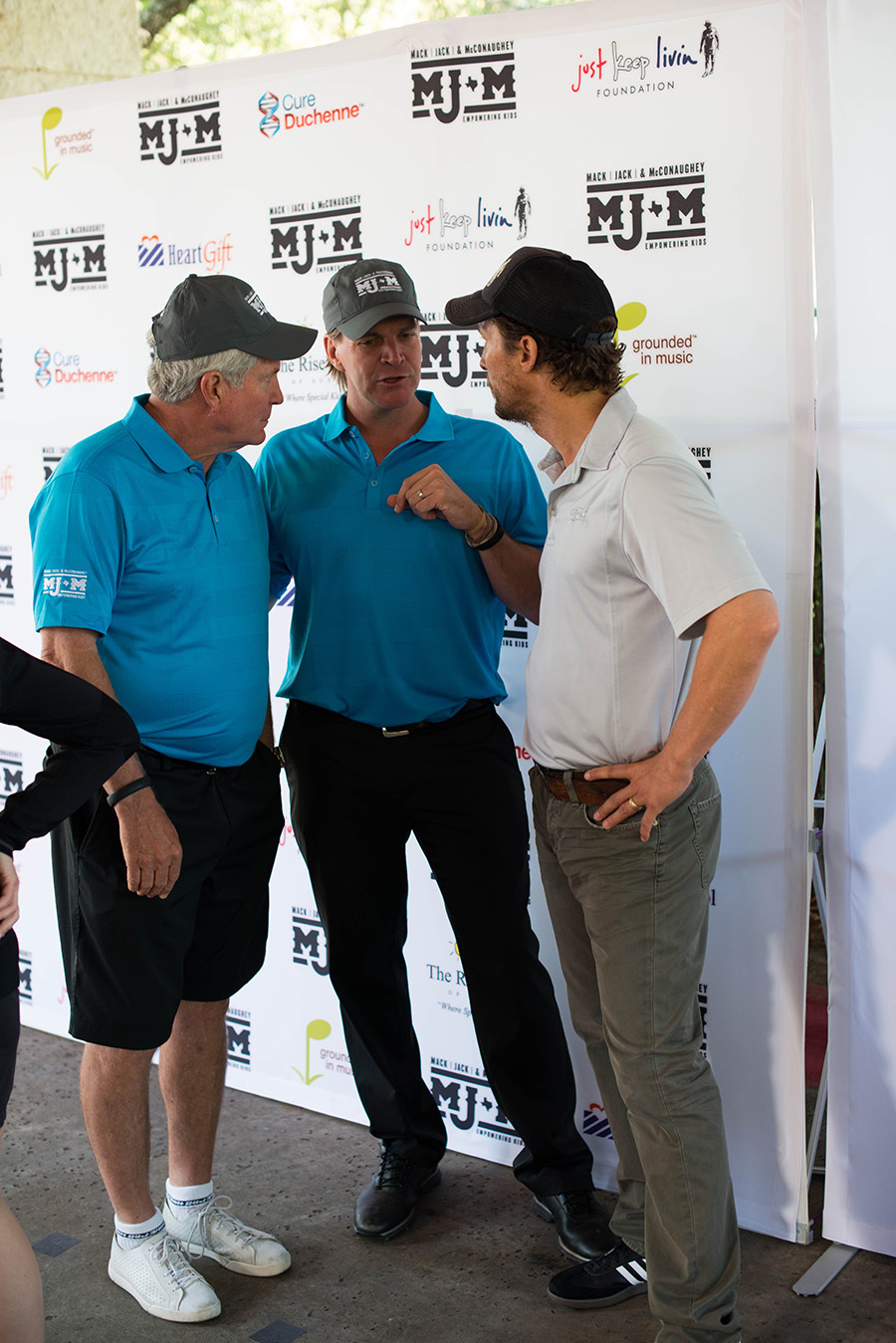 MJ&M...in order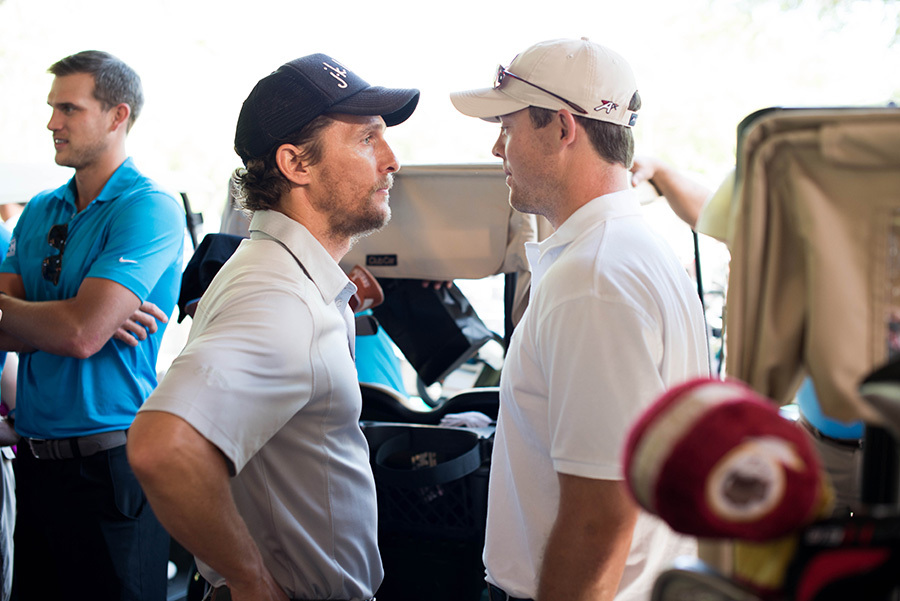 Colt McCoy & McConaughey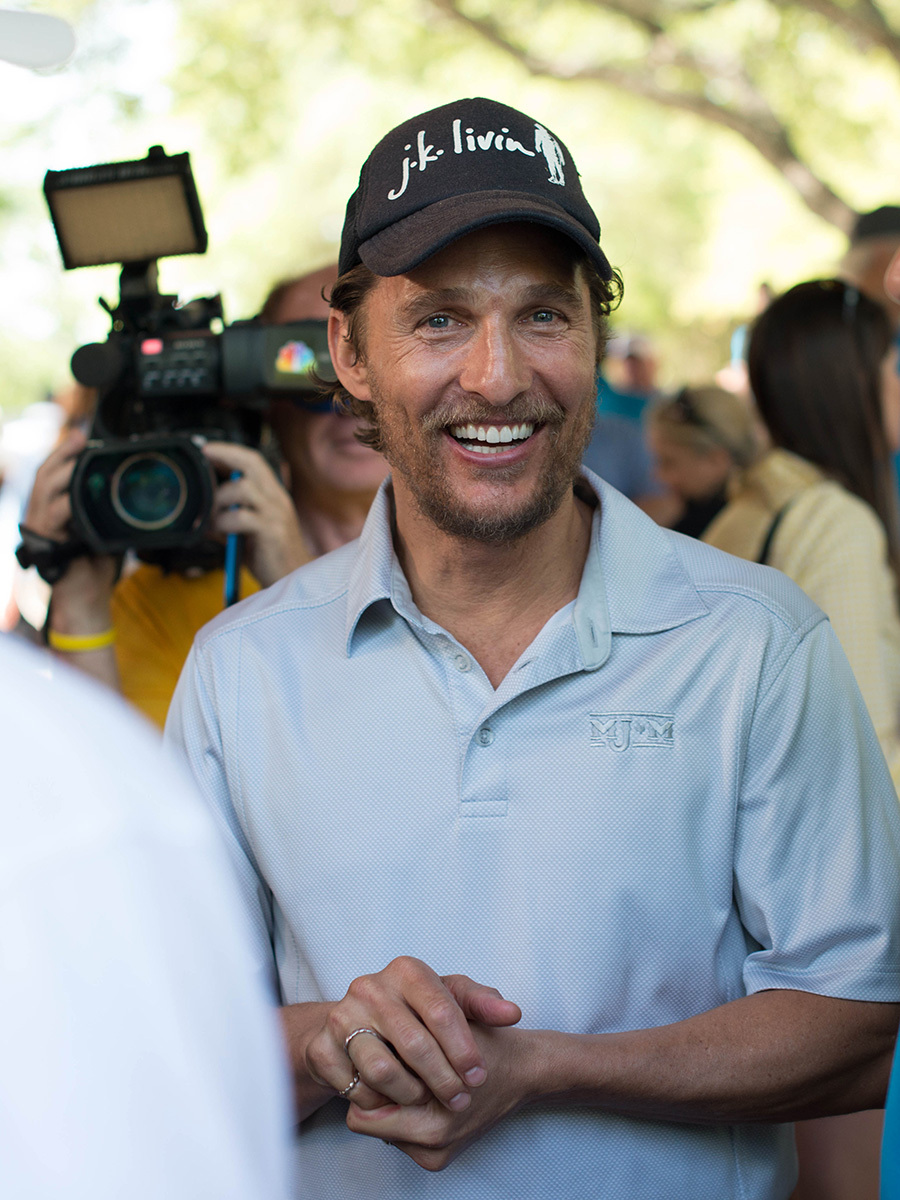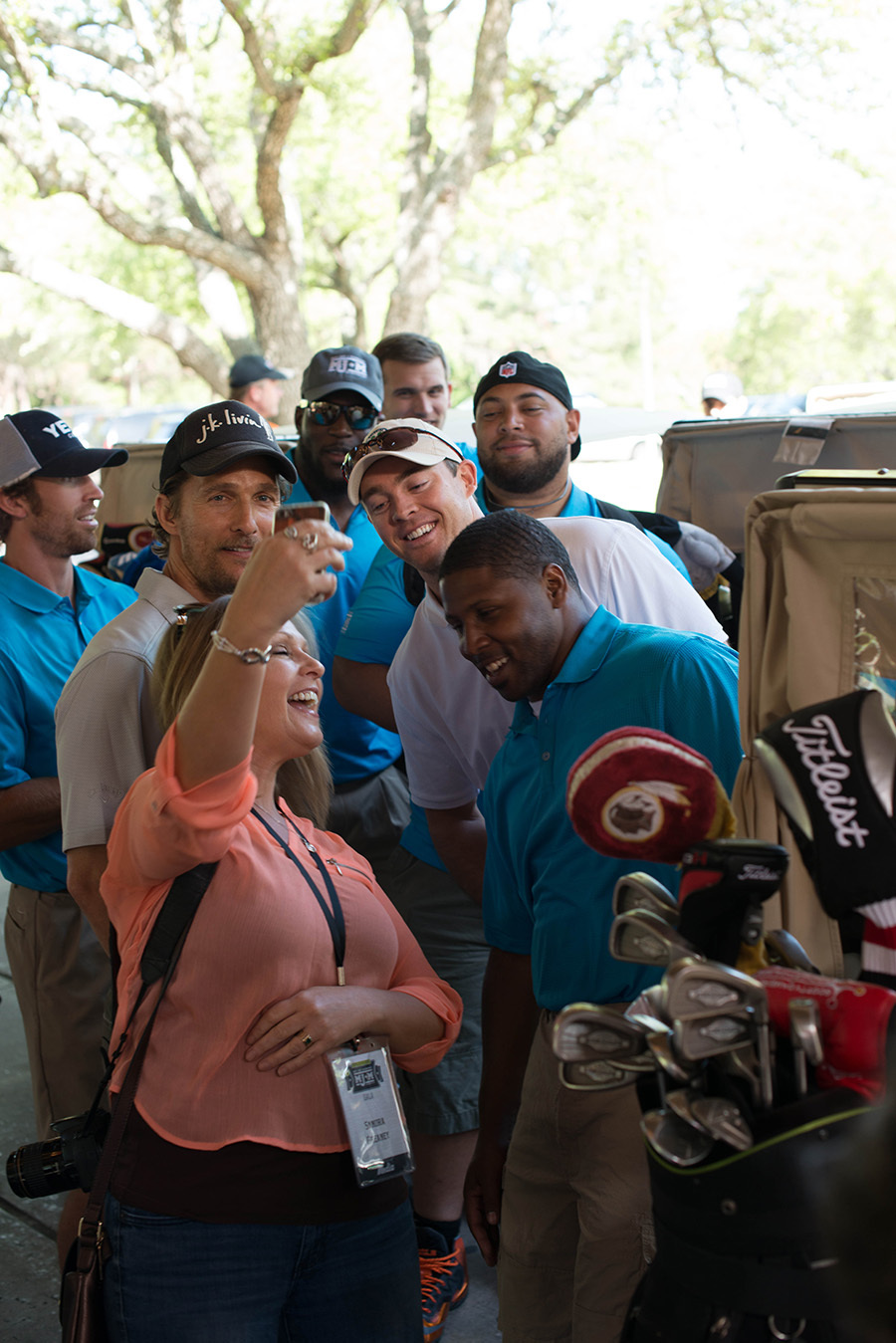 great selfie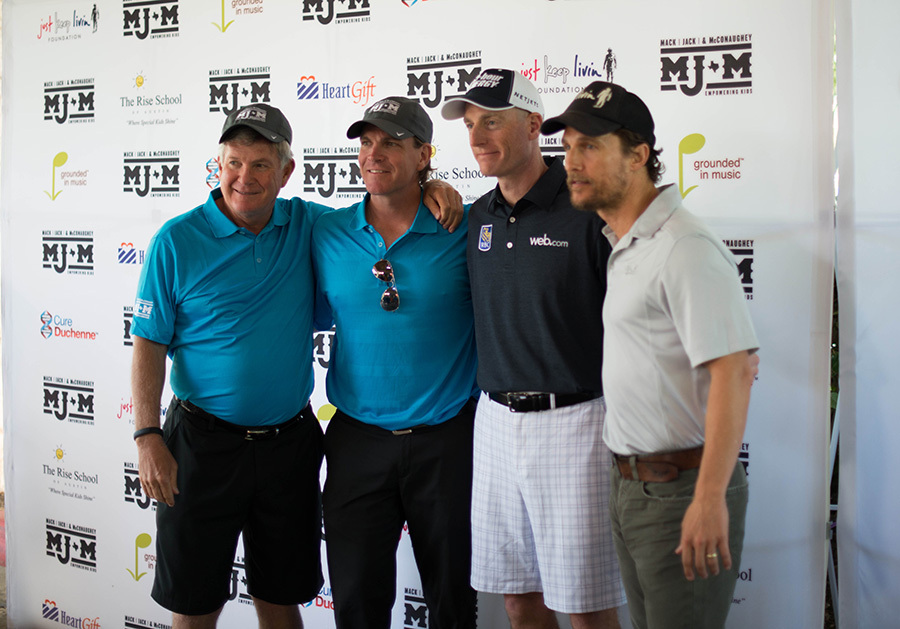 The group with Jim Furyk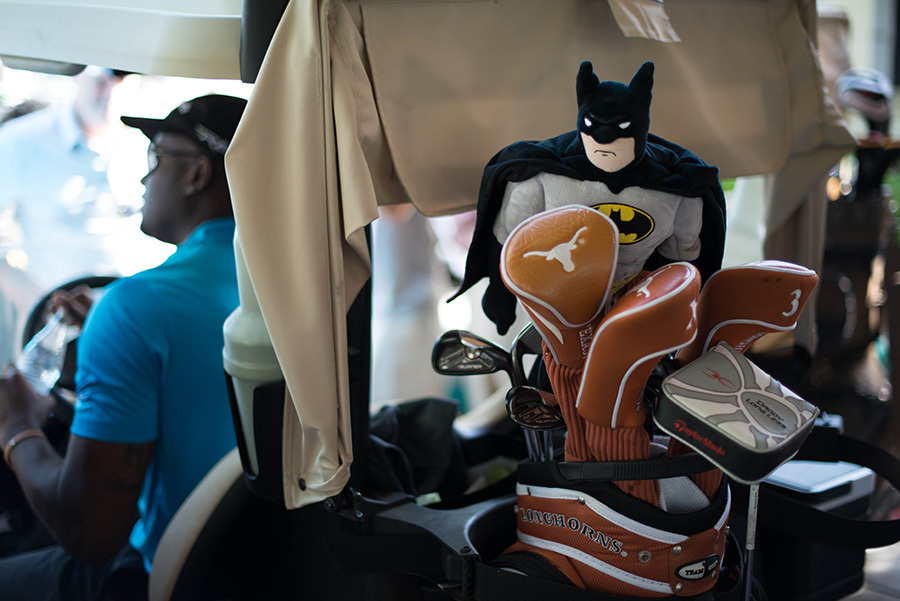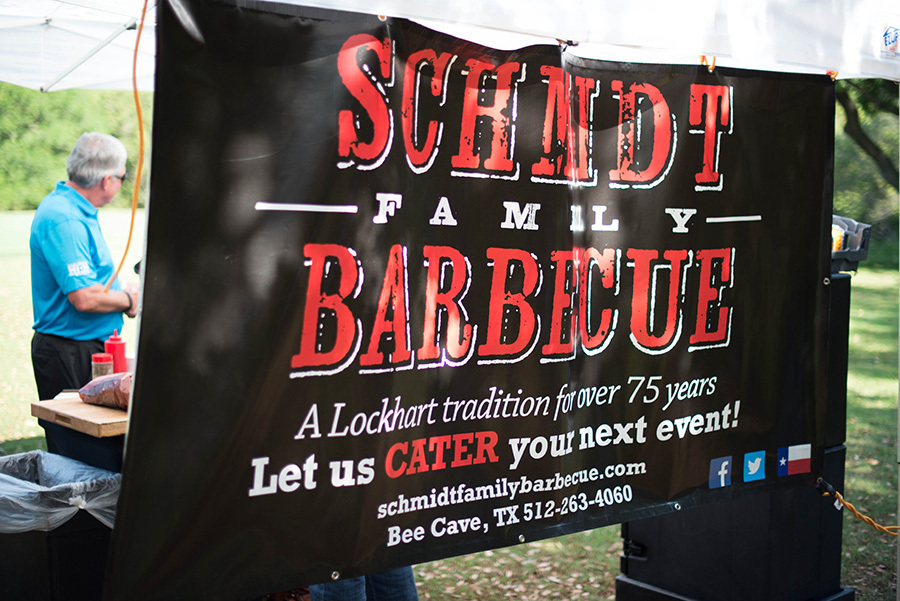 Some of the best BBQ I have ever tasted. These guys are located in Bee Caves, TX just outside of Austin. Can't wait to visit them.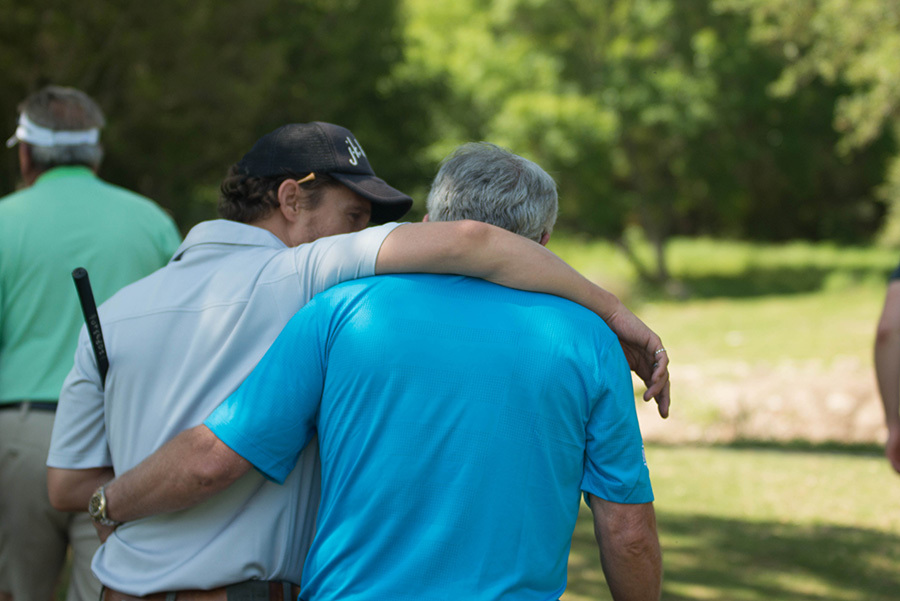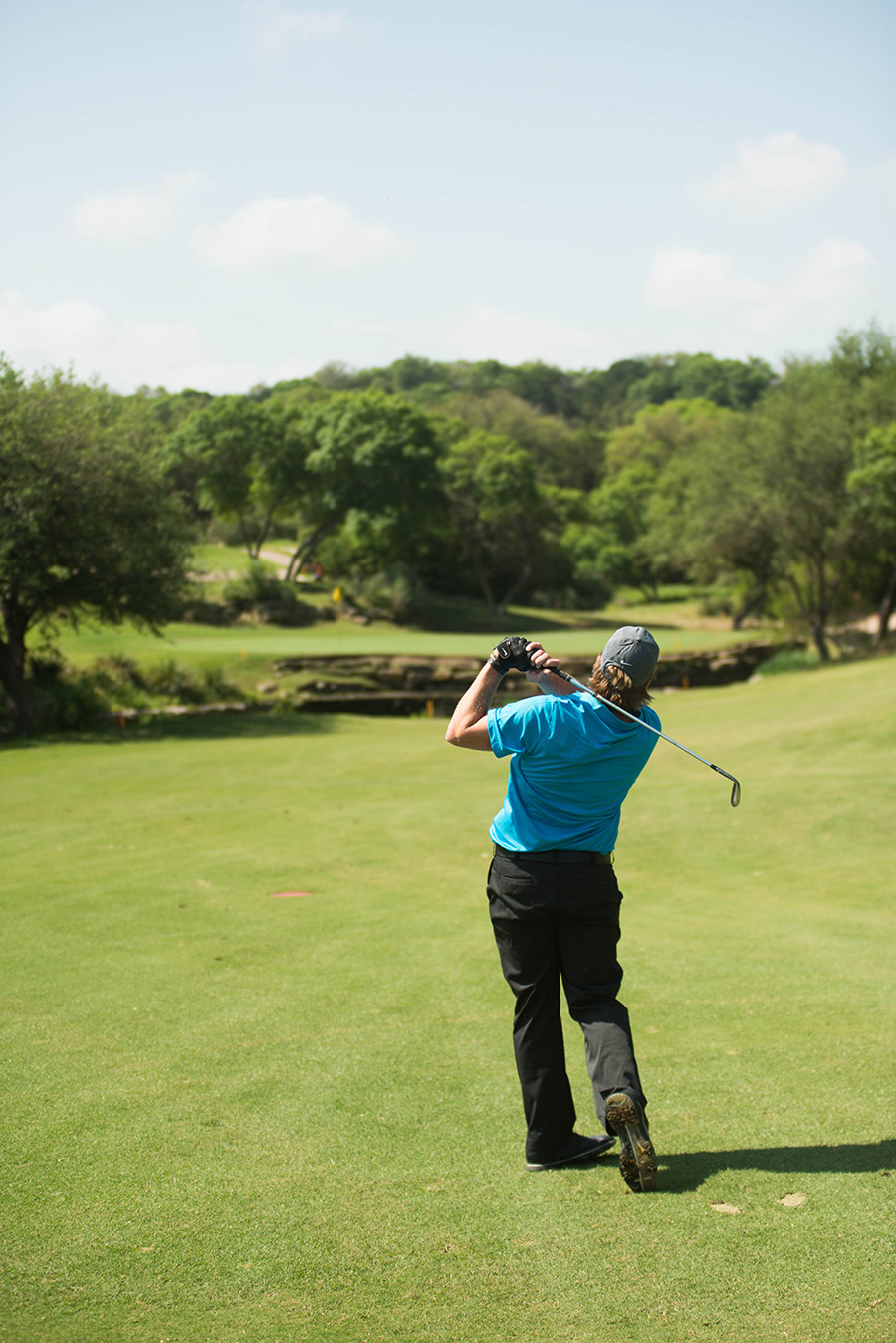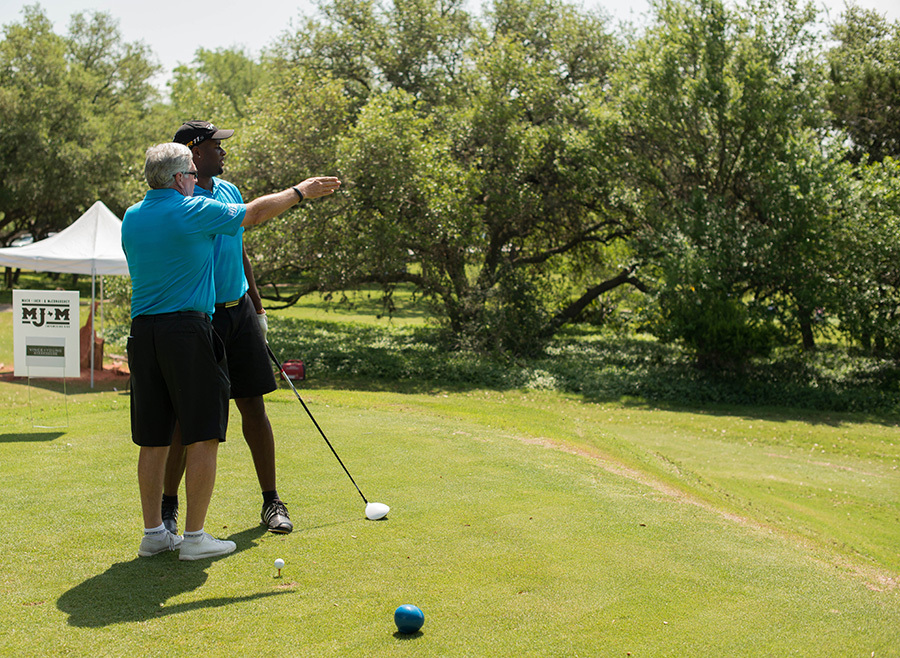 Getting coached up.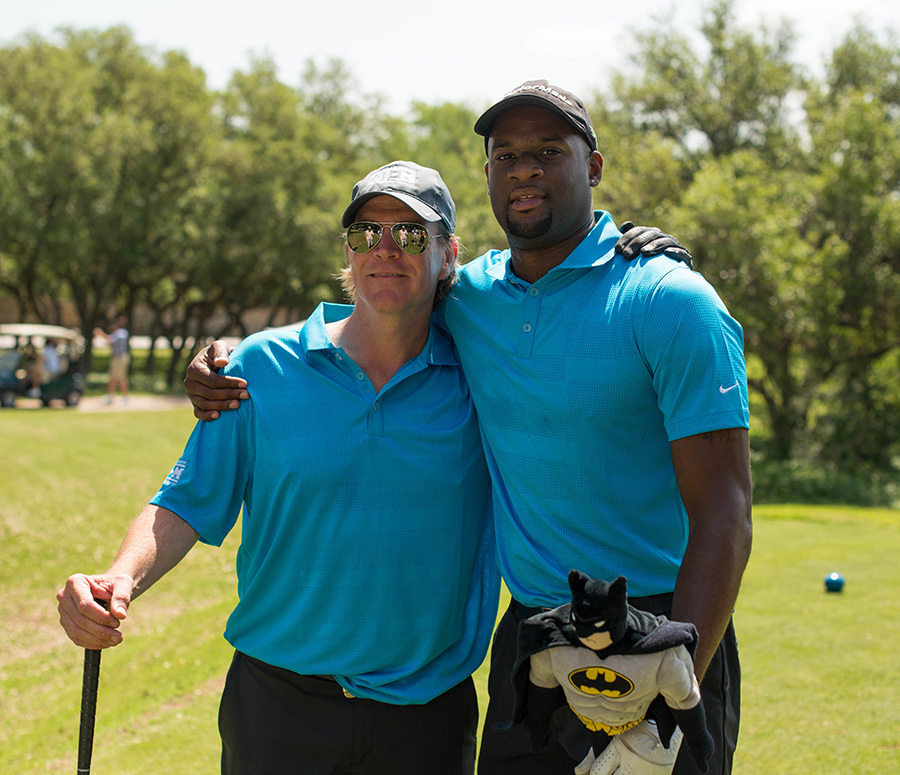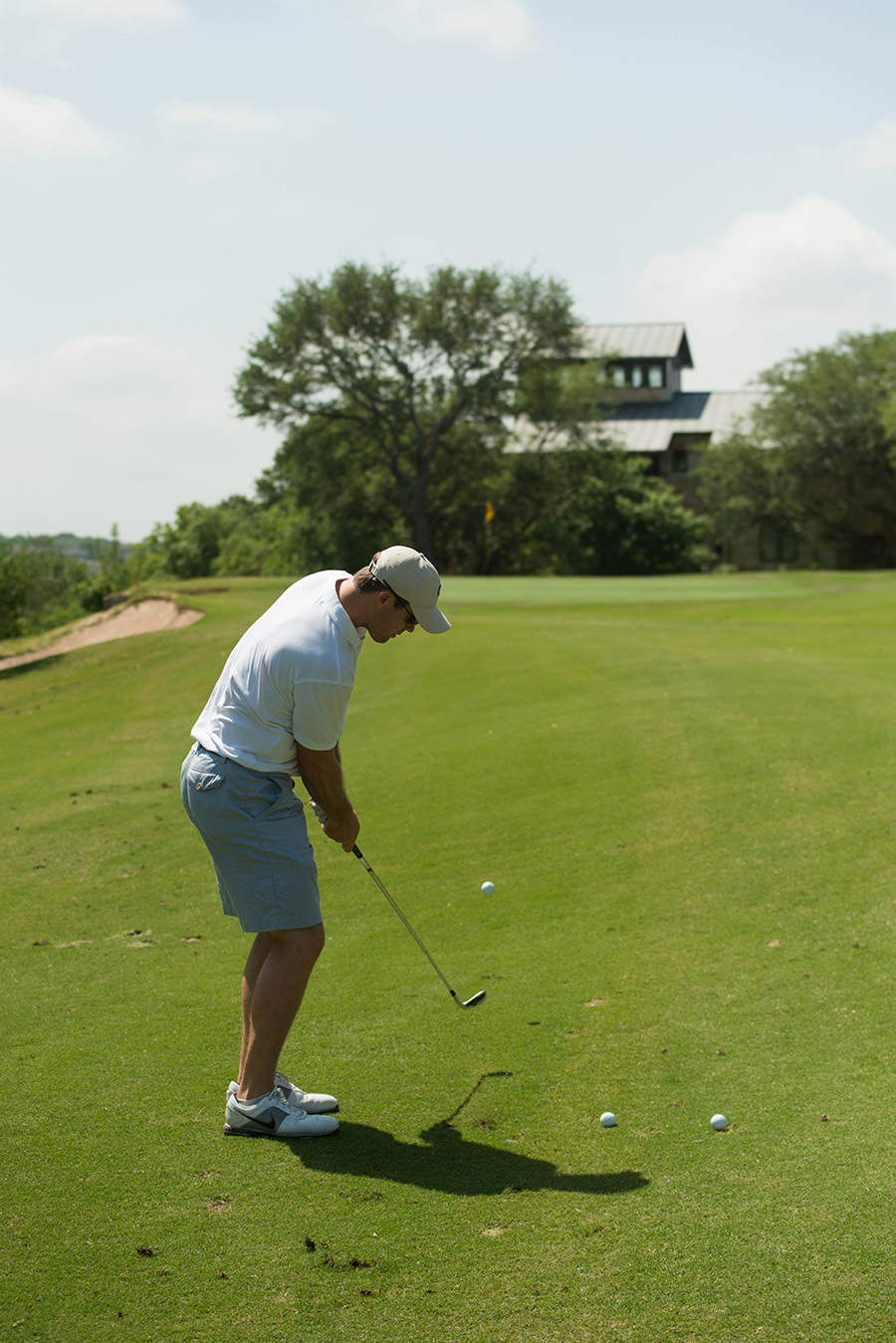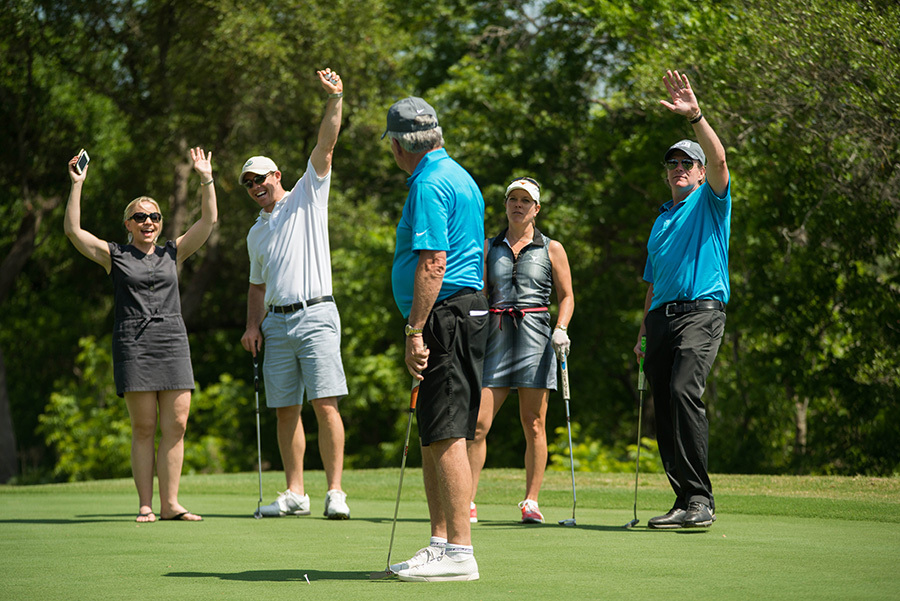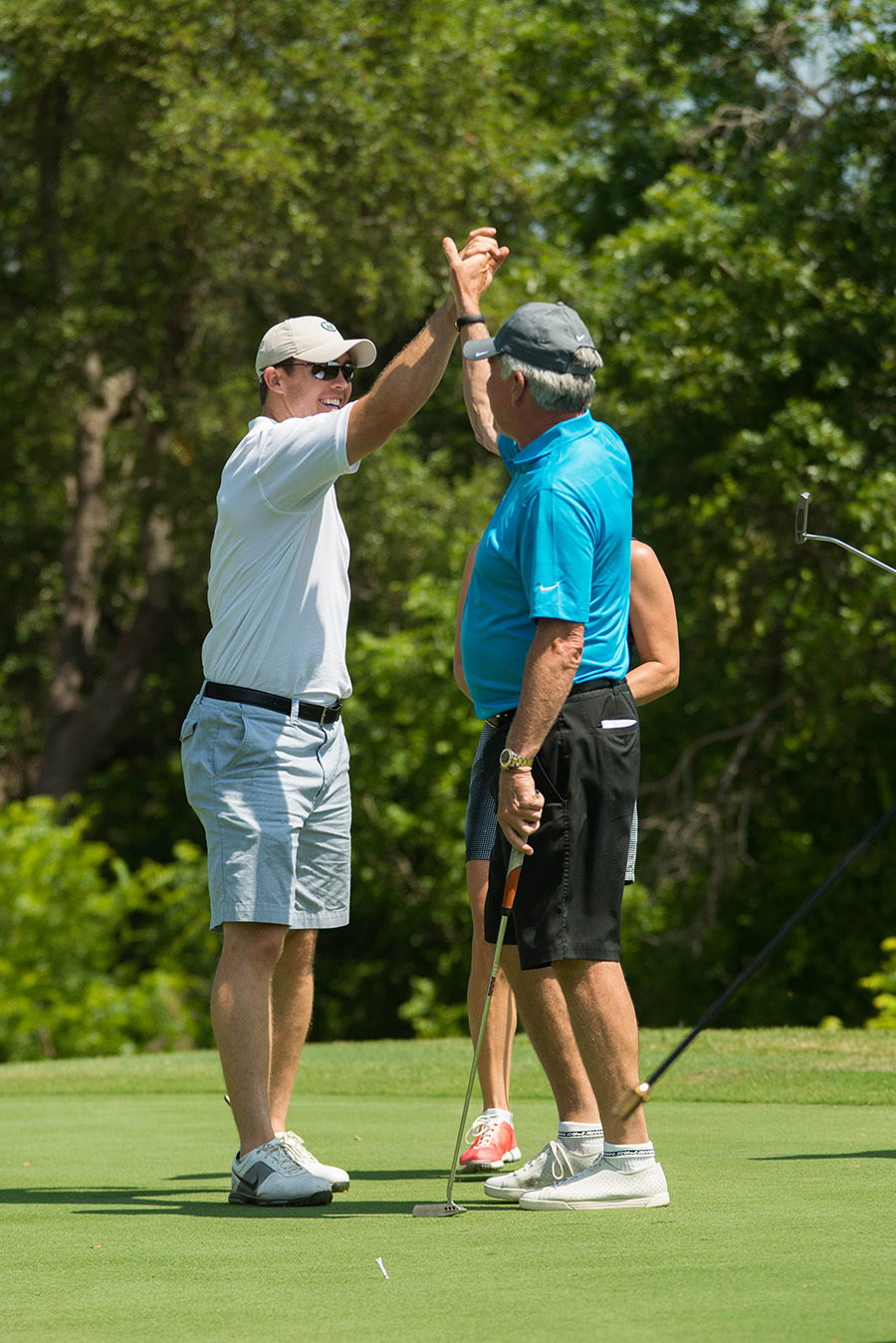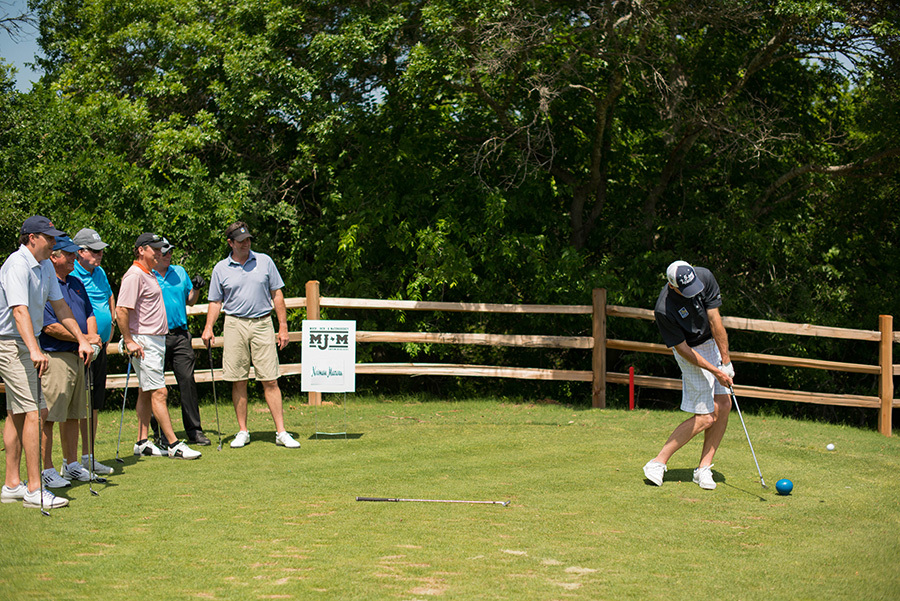 Jim Furyk teeing off.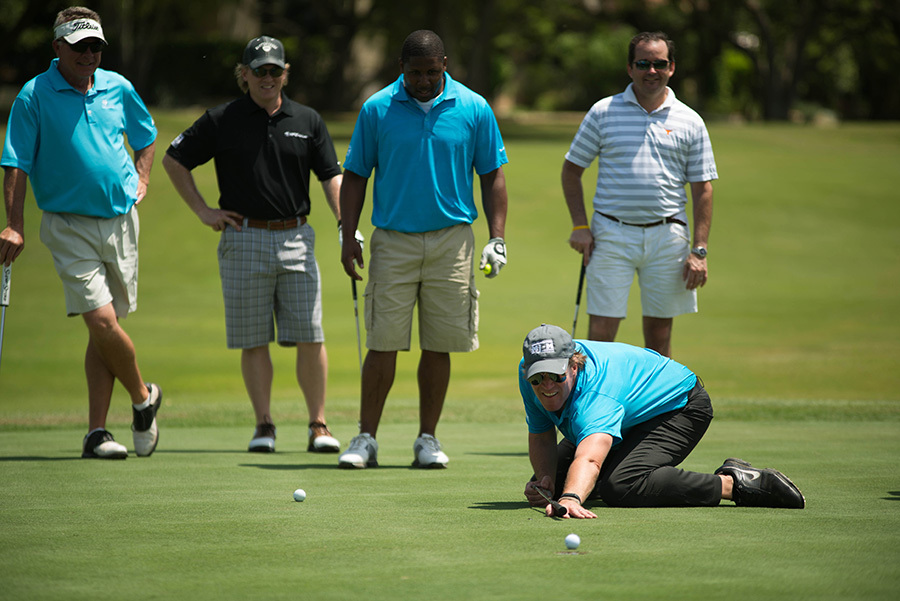 An unorthodox putting technique...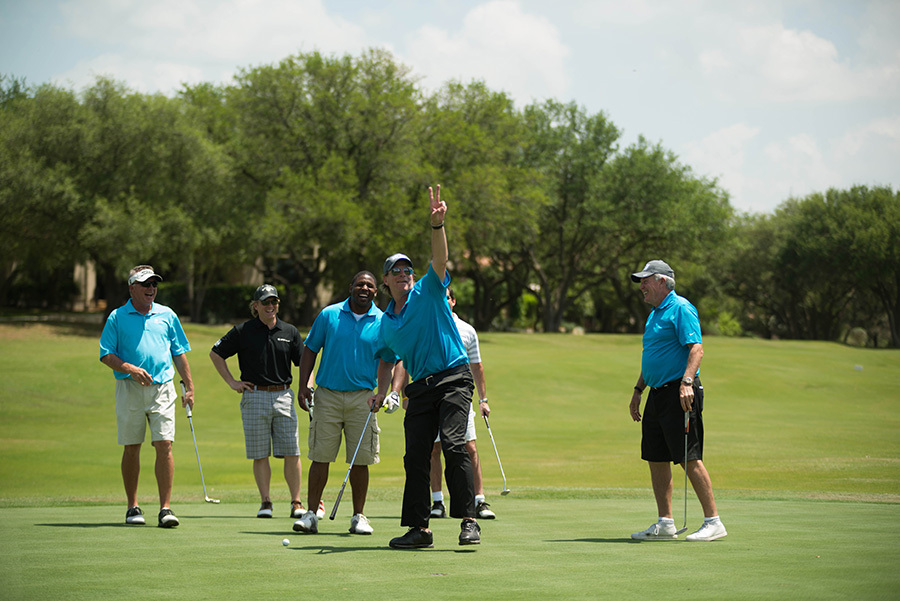 but effective.