More people have access to devices that can take quality images and pictures than ever before. From camera phones to DSLR cameras, it's never been easier to take and edit photos.
With so many images, people are also finding newer and more innovative ways to display them as well. Gone are the days when a simple photo album was the only way to display your treasured prints. Now, you can have your images printed on a variety of surfaces perfect for gifting or creating your own special gallery wall.
And while framed prints and canvas prints are two of the most popular ways of printing and displaying your images, there is a third alternative that is gaining in popularity as well – metal prints. Your image carefully transferred on a metal plate that's made for hanging can help you create the kind of unique and dynamic appearance you want for your art.
What Is a Metal Print?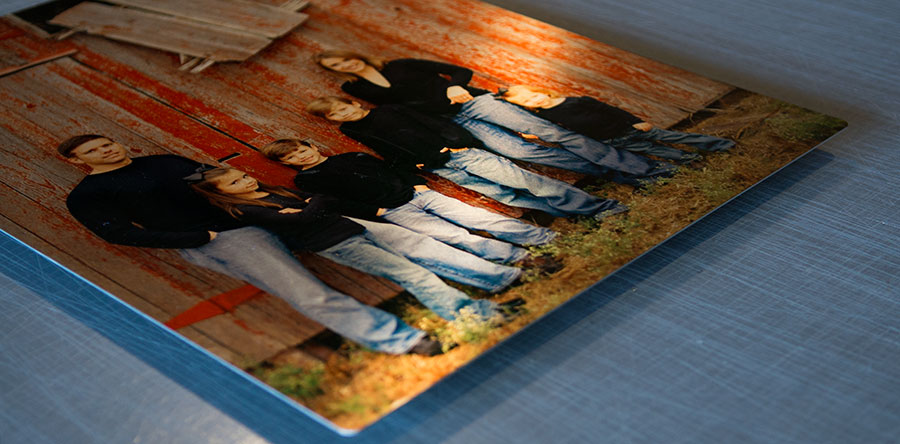 A metal print is your image or artwork printed onto a sheet of aluminum using a dye-sublimation process. Each image is carefully transferred onto a .045-inch aluminum sheet in one of four sizes. Finished with either a clear or a white gloss that can let the metal blend with or show off the colors of your art, each metal print is designed to let the texture and beauty of aluminum show up in your art. These thin metal sheets have a unique appearance and beauty that sets your images apart from the standard framed prints that people have been using for years, as well as from the popular canvas print that gives a different kind of depth to the picture.
Benefits of Metal Prints
With so many ways to print your images, why use metal? The benefit lies in the texture and sheen of the aluminum, as well as the thinness of the sheet. On a gallery wall, you ideally want to have as much variation as possible between the images and artwork displayed. While there should always be a common theme, having variation in finish, depth, and framing is what adds interest to the space. Mixing a few metal prints into any display automatically brings depth and attention to the space that might otherwise be lacking. Metal prints hung on the wall are designed to float, mounted on a small wooden block that pushes the print out slightly. This added depth makes the artwork pop, and can create a stunning visual display. Even using a table top display of metal prints can bring added visual appeal. Framing of tabletop prints often sets the image back slightly; using a metal print brings you up close and personal with the art, with no separation between you and it. The easel stand that comes standard on any 5x7 print will allow you to display your metal prints anywhere in the home, adding some industrial flair that will enhance your interior design.
Placement Ideas

Metal prints are so unique and dynamic, they deserve to be shown off. In addition to adding one or two to an existing gallery wall to gain depth, consider any of these other placement ideas:
Clustering a few along a kitchen backsplash to add some fun imagery to the design
Mounting them along open, industrial-style stairways to add images that complement the materials
Installing a few, stand alone prints in a lobby or office where an eye-catching print is desired
Anywhere you want to add a unique touch to your home or office décor
Try Metal Prints
While framed and canvas prints will always have their place, consider mixing up your imagery by investing in a few metal prints as well. With a unique finish and display, metal prints are sure to add the right amount of dynamic interest to your décor.