Wow, what a difference a weekend makes. With our Black Friday and Cyber Monday...which carried over into Tuesday...we have been humming along with activity abound. Everywhere you look there are carefully laid stacks. Stacks of canvas, frames, boxes...orders. There is so much activity, it can be hard to keep track...canvas coming off the printer in rolls, ready to be cut down, then off to be stretched. Metal prints being printed and pressed. Growth Charts being rolled up and sent off...it's a little like being in the middle of an organized whirlwind. It is pretty amazing little machine is cranking on all pistons. I wanted to share some behind the scenes photos in our new space of how things are working. Now it is a little messy...but that's what happens when you are handcrafting so many canvas prints. I know I mentioned this on Facebook yesterday, but it is worth sharing here too...we are so blessed to have such amazing customers like you all. Thanks for spreading the word about what we do. We can't wait for our new growth charts to be in every growing family's home and hopefully you guys can tell your friends about them. And we have another fun custom product that I think you all will LOVE...that is coming down the pipe very very soon. In the meantime, enjoy some Canvas Press Workshop. I think I may have to do a part two on this tomorrow...I left out a bunch...only to whet your appetite (insert wink).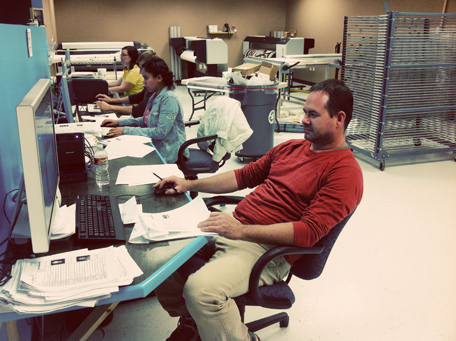 Doak is driving the ship...or the printers. Making sure everything gets printed in order...see that stack of paper...your order might be in that stack. Don't worry, we are mowing through them.
Caroline and the team of Image Specialists are making sure each photo looks phenomenal before it gets printed.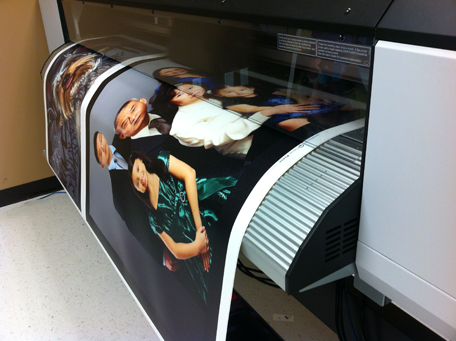 Off to the printers. If either of these happen to be your print...pretty cool, huh.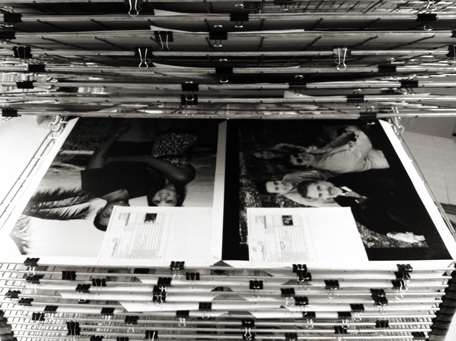 To the rack as the canvas waits to be stretched and made into a canvas print...it won't wait long.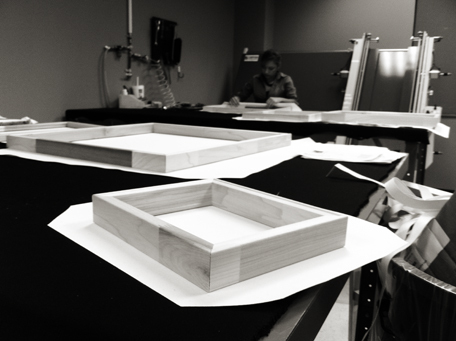 Almost done. A few canvases just before they are stretched.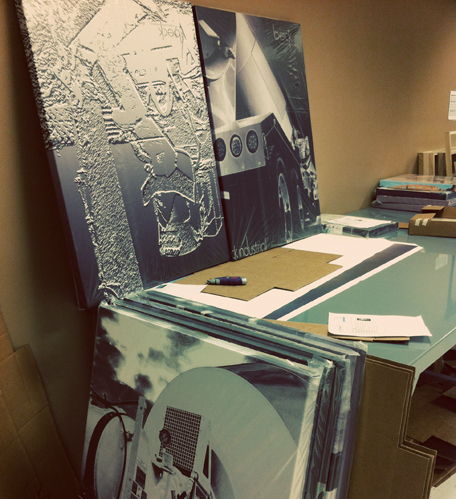 Bagged for extra protection against the elements. We know how special your canvas prints are to you. No sense having them destroyed in transit by a little wet weather.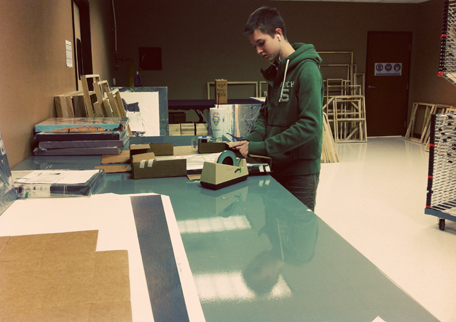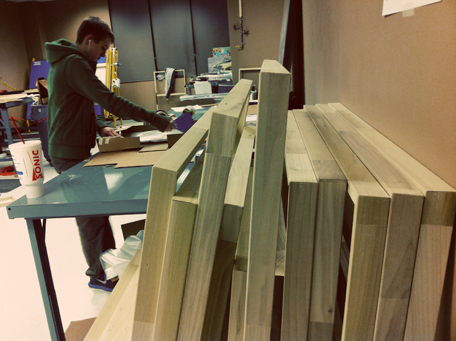 Making sure the canvas is protected while it is traveling...in the foreground are the poplar wood frames waiting to be used as stretcher frames.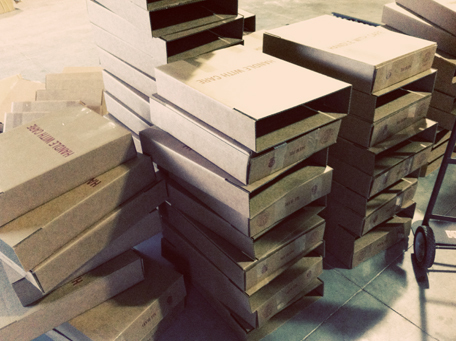 ...meanwhile in the warehouse we have a little box city going up. Prepping them for your order makes things go a little smoother.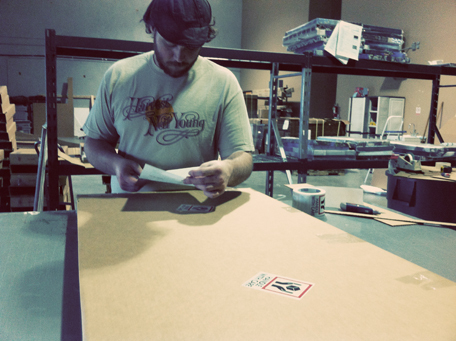 Cody making sure this box is going to the right place...I seriously did not tell him to pose for that...He is just in the zone. That's how we do it.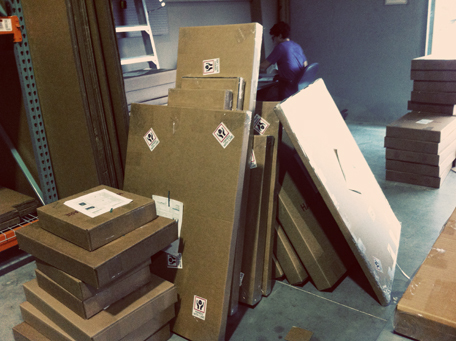 Waiting for Brown (UPS).