When I was a kid, my brother and I would take my parent's camera and take pictures of ourselves making faces and other embarrassing things. We would burn through a whole roll of film doing that. I guess we were way ahead of our time because the "Selfie" craze doesn't seem to be going anywhere soon (although I wish we could do something about the term). Phone cameras have made this trend explode over the past year. The question we ask as photography lovers and as a merchant of canvas prints is, "Is it worth printing your #selfies on canvas?" Along the way I will embarrass myself by including some of my own selfies as examples. First of all, who takes selfies? Studies have shown that females out do the guys and on average the age range that pumps out the most selfies are the 20-24 year old crowd (
http://selfiecity.net/
). Side note: if you want to learn some extremely interesting research about this phenomenon head to the selfiecity.net website. They dug...deep.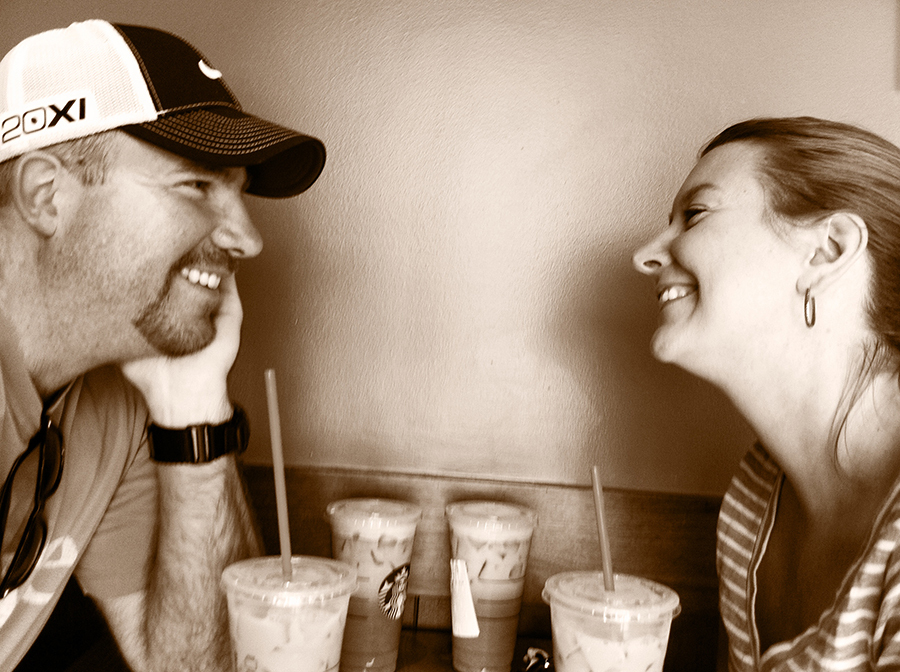 (This is quite possibly my favorite self portrait of me and my wife. I'm laughing and she's embarrassed by me taking out pic...perfect.)
Ok, so we know that this is a young person trend, but let's look at the positives of this craze and why there might be a strong possibility why your selfie might be just be the photo for printing on canvas.
Who knows your best angle better than...you?
Great way to track events in your life. This can translate to a fun canvas collage or photo wall that chronicles your year. Especially if you add friends or loved on in the pic.
Shoot it 'til you get it right. The beauty of digital instant gratification. If you took a bad photo, delete it and re-shoot it
Plethora of photo editing apps. Instagram, vsco cam, afterlight are all amazing photo apps that can make the dullest photo become canvas print worthy.
A selfie is a self-portrait. There are a ton of self portraits hanging up in museums all over the world. I know, that one was a stretch. But think about the personal history you can create by looking back at your past photos. A self-portrait is part of your photo diary.
Now let's look at the potential negatives as to why a selfie might not make a great canvas print
Poor lighting. I have seen a lot of selfie photos with super bad lighting. Bad lighting will ruin any photo much less one you take of yourself.
The dreaded double chin. What can happen often when you try to stretch your arm out too far to get a shot is that you mash your shoulder to your chin. And that's not going to be flattering for anyone.
Not memorable. Granted that not every photo you take is going to be something you want to put on your wall.
Difficult to get a flattering angle. Most cameras on phones are wide angles which means they can stretch and distort a face if you don't old it at the right angle. Finding that angle is
Self obsessed? I think that there is a stigma forming by the older generation that think that the selfie craze is just a bunch of self obsessed kids taking pics of themselves. I personally think that it really depends on the person. There may be some of those personality types in the mix, but I think it is part of the way that age group communicates to their friends and family. There is a definite threat for it going overboard though so I would always tend toward moderation.
Overall, I think that selfies are worthy of printing on canvas. Just like any other photo you take, it has to be the right photo that communicates to you and means something special. We have seen some great ideas come through of creative ways to decorate a teen's or college student's room with photos or canvas prints made from instagram selfie pics. They included the person's friends, family and even pets. As always, if you need our help starting this project or any photo to canvas project you are thinking about please don't hesitate to contact us by phone (888.784.5553) or email (support@canvaspress.com). We are here to assist you in any way that we can.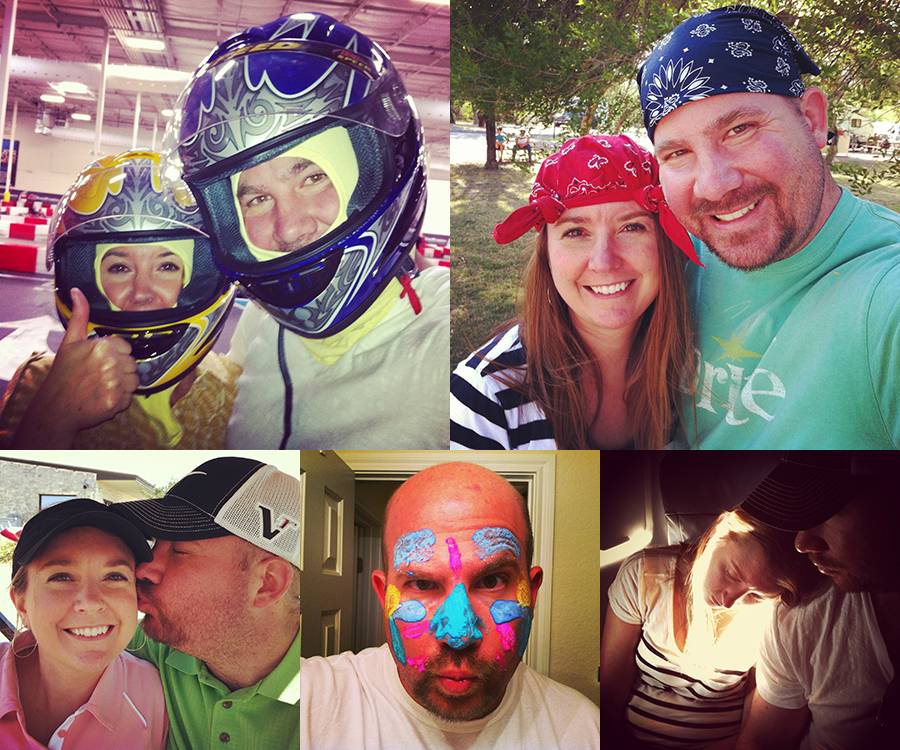 A collection of selfies can be designed as a photo collage then made into a canvas print. This is a collection of photos from 2013. This is a perfect way to print your pics from the year. Just so you know...there is a shot of my wife with the painted face, but she might kill me if I shared it with the world. I, on the other hand, have no shame.