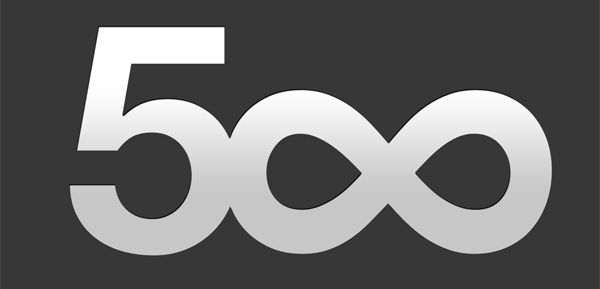 The words "social media" make people automatically think of Facebook or Twitter. Others might also include the popular Pinterest website too. Those in love with photography will usually think of Flickr, but many are now shifting their mindset and thinking of
500px
.
First Look
At first look, 500px seems like a very attractive and familiar place. It should, it has been around for a very long time and has innovated a lot of different online and mobile photography techniques and technologies. We'd like to take some time to talk about the benefits of 500px for anyone (novices and professionals alike) interested in digital photography. What we'll discuss is pretty simple, but it is also pretty amazing. This is because the 500px site has succeeded where many other digital photography oriented sites seem to fail (Flickr included). Just consider how easy they have made it to use the site as:
A Portfolio;
A Social Network;
A Digital Photography Classroom;
A Storefront; and
As Pure Inspiration.
The Features
Rather than give you a guided tour of the 500px website (that would spoil all of your fun), let's briefly itemize the five points above and explain exactly what we mean.
The Portfolio - you create an account and upload your images. You can upload all you want, and you can allow the details about the exposure to be displayed too (place, f/stop, type of camera, etc.). People can opt to follow you, like your images, and post comments. Not only does this help you to develop a fan base, but it also boosts your credibility as a digital photography professional if you send potential buyers to the site.
A Social Network - while you are going to interact heavily with your fellow digital photography fans at the site, there are all of the popular sharing functions too. Every image has the familiar Facebook, Twitter, Pinterest, Stumbleupon and Email sharing buttons. Hitting the Like button in the site also provides you with the chance to see your work appear on the Flow page of the site, which shows popular and recently liked images. Clearly, you can easily spread the word about your work by creating and using the account.
A Digital Photography Classroom - as you browse through the images, you get all of the camera data for each shot, the location where it was made, and the comments posted by fellow digital photography enthusiasts and professional photographers. You can quickly and easily discover the "how and why" of any image, and this means you learn as you socialize, sell, or browse...and all for free!
A Storefront - the site allows affordable downloads of any image. This means you can make a few bucks off each file, but this is not where the profitability ends. If you can get your images into one of the editorial "sets" it is far more likely to be sold in larger numbers as well. There is also a way for visitors to order canvas prints through the site, and this too comes with a profit for the photographer.
As Pure Inspiration - this is the age of digital photography. Even point and shoot cameras are being equipped with amazing technologies and capabilities. Anyone who spends as little as 30 minutes on 500px (trust us, you won't want to leave the site) is going to find a million ideas of things they want to try, buy, copy, or comment on. Whether just poking through a single photographer's gallery or looking at the current top sellers or editor's picks, this site will inspire you to grab the camera and get to work!
It is entirely free to register for a
500px
account, so head over and find your inspiration.