With the fresh start of a new calendar year, it can be advantageous to apply a fresh look to your interior décor, too. Designers have put together some excellent and creative ideas to try out at home. While 2019 will surely see a few repeat trends in the top ten, the four trends climbing in popularity the fastest all share one thing in common – they create a striking look that is sure to impress guests.
Top 4 Interior Design Trends for 2019
Interested in seeing how you can apply these top trends in your own living space? Then keep reading! Here is a compilation of the top four interior design trends for 2019.
1. Creative Shelving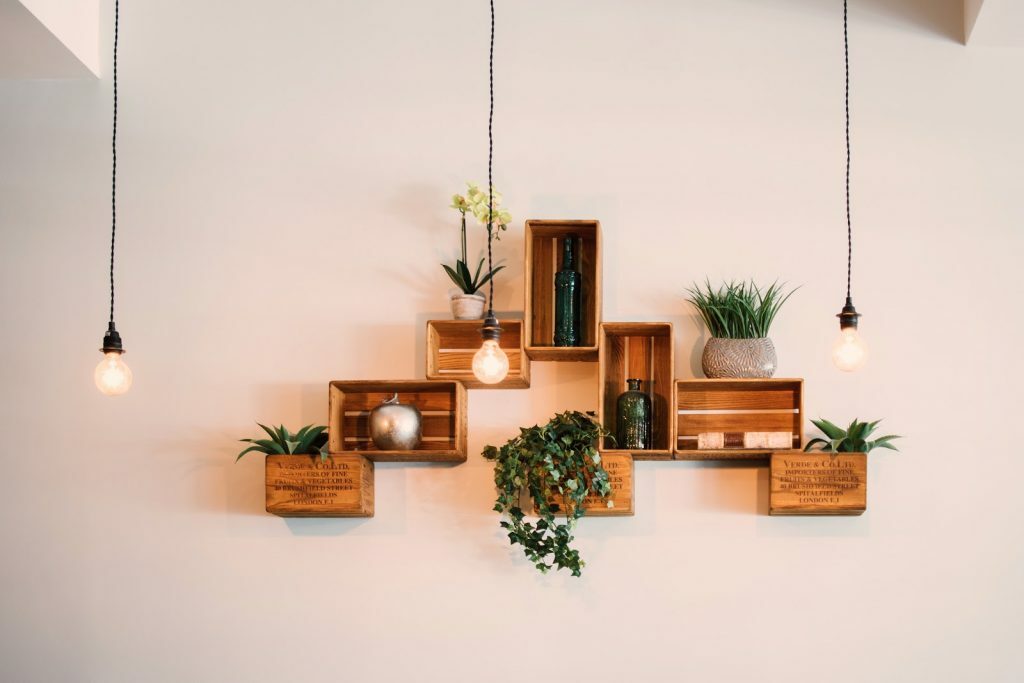 Shelving is integral to the practicality of any living space. However, shelving can also play an irreplaceable role in home décor. Whether you want the room to feel sophisticated, rugged, modern or minimalist, shelving can be used to achieve all of these looks, creating your target ambiance.
The first creative interior design trend for 2019 relies on unconventional shelving to create surprise and delight. For example, wooden fruit crates can be turned on their sides and stabilized to the wall. This style presents and hip, resourceful and bohemian chic – all at the same time! With multiple crates, you can even arrange the layout to form a triangle, square or other interesting shape. You don't need to attach crates to the wall, either. With larger wooden crates that are more supportive, simply stack them in a staircase arrangement on the floor, flush with the wall, similar to that of a bookcase. This provides interesting shelving that is sure the flatter the living space.
2. Canvas Prints
The second top interior design trend for 2019 relies on a traditional medium that takes on a much more personal spin. Canvas prints – whether displayed as a focal point in the room or as part of a variegated collage – can make maximum visual impact when carefully selected to stand out against surrounding interior décor.
One of the great things about canvas prints is that they are incredibly versatile. Whether you have a favorite painting, a personal photograph, or multiple images for a segmented display, the possibilities are endless with canvas prints. The other great thing is that canvas prints are available in such a vast variety of dimensions, borders, mounting options, and finishes. As long as you can visualize your project, there's a great chance you can make it happen with a canvas print.
With bold colored walls in the background, try picking an image with contrasting colors for visual depth. Center a large canvas print above a mantel, sofa, or short bookcase for a balanced look. Or, try a series of prints arranged in a horizontal display. The options are never-ending, making this décor choice one of the top interior design trends for 2019.
3. Bold Staircase Colors
One of the more surprising décor decisions that finds itself on the list of top interior design trends for 2019 is centered on the staircase. The staircase is an area of the home that often gets overlooked when putting together an interior design strategy – but not this year! Creating a fantastic staircase display can really vamp up the ambiance of a room, particularly because it elevates the décor with very intentional, old-world sophistication.
Try this look by selecting bold colors for the staircase. Don't shy away from crisp white or rich burgundy. In this case, the bolder the better. For a two-toned look, paint the surface level steps one color and the vertical back paneling another. Be sure to tie one of these colors in with surrounding décor. Also, if you're looking for a truly striking display, create a carpeted walkway down the center of the staircase. This interior design trend elevates the entire allure of a room.
4. Exposed Brick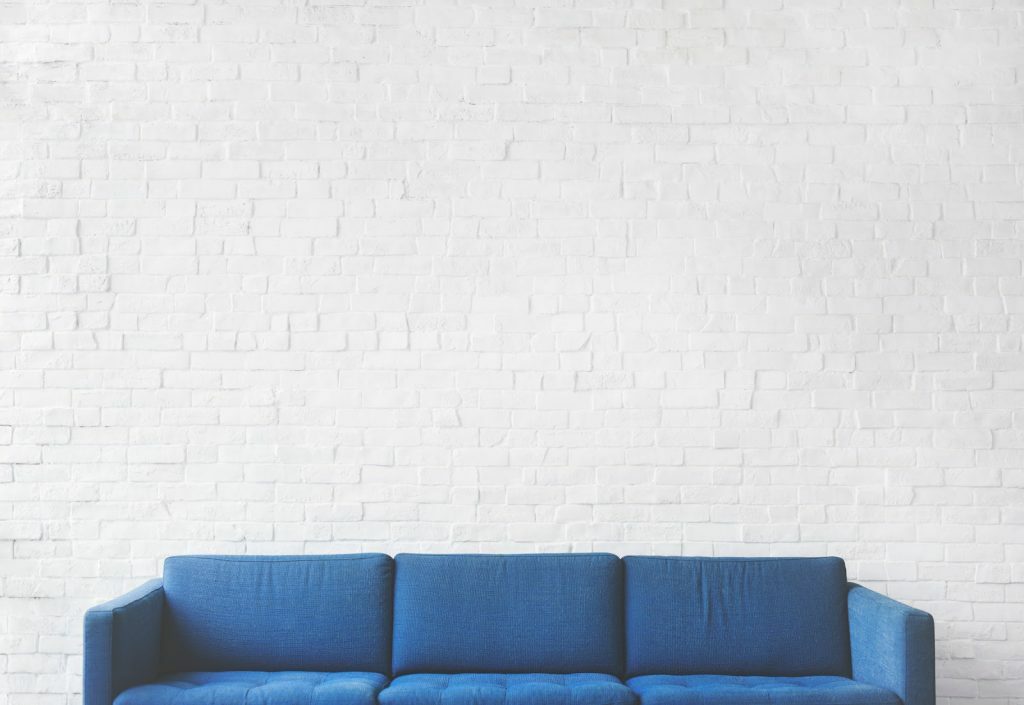 The last décor choice to make the list of top interior design trends for 2019 is one that isn't new to the spotlight. Exposed brick continues to reign in popularity, as it has in recent years. Renovated lofts and new developments alike are eager to showcase exposed brick, because it brings a style to the space that emanates youthful and urban vibes.
One way in which exposed brick is slightly different this year is that interior designers aren't shying away from additional elements, such as unique lighting fixtures and detailing. While exposed brick doesn't need these additional features, they can certainly succeed in adding additional aesthetic value. Be sure to select fixtures that complement the tone of the brick.
As you can see, interior design trends for 2019 include some bold, mesmerizing choices. Keep these four trends in mind as you make plans for renovating your interior spaces this year.