For this blog post Caroline tell you a little bit about how Canvas Press can turn some low quality, low-resolution images into some stunning canvas prints. Take it away Caroline! Have you ever finally tried to actually PRINT one of your digital photos, only to be told it isn't high enough quality or to get it back and find out it looks pixilated and distorted? It happens way too often and most people don't understand why. Your computer screen (or cell phone) might show a sharp, clear photo but the display is actually a very low resolution since it's based on a projected light source, as opposed to a print of ink on paper. Most digital cameras today have very high resolution capabilities (LOTS of MegaPixels) but they can take lo-res images, it just a setting you can choose. Once an image has been saved in low resolution you can't go back. That's why we always stress to check your camera settings and make sure you start by taking the highest resolution possible. You can always shrink down copies later for sharing online and via email. However, life happens. Maybe your camera settings are off, or maybe, you are like me. Yes, I have a degree in photography and all the latest and greatest high quality gadgets, but I make mistakes too. My mistake? Not doing a backup! After formatting images from a family get together I uploaded lo-res copies to Facebook to share with everyone and left the high quality versions on my hard drive. Which promptly crashed. So now, I was left with only those tiny, poor quality copies on Facebook. You can upload (and download) hi-res images to Facebook and other online sites, but for privacy, security, and my own impatience I sized the images to 600 pixels before uploading, so that's all I've got now. Of course, one of the best pictures I've had with my little sister happened to be from this collection of photos. I was crushed because I knew it would make the PERFECT gift for our Mom's birthday. It would seem like a lost cause, or something that you print as a 4x6 and slap in a cheap frame. However, I knew that at Canvas Press we were doing some pretty amazing things with up-sampling images for printing on canvas, and I had hope! At Canvas Press, we've developed a method that goes way beyond filters and plug-ins for enlarging digital files. Images that in the past we would have turned away are suddenly looking pretty good and pretty big sizes! By using our professional eye and experience in photo retouching we can take a low resolution, pixilated image and actually turn it into a beautiful photo on canvas. What is great about the canvas too is that the texture of it blends the ink which hides some grain and imperfections you might see on a photo print. Plus, a slightly soft, smooth photograph printed on canvas can give the impression of a painting- what a bonus! So I let our image specialists work their magic on my image and I was stunned by the results. Here, you can see the original image: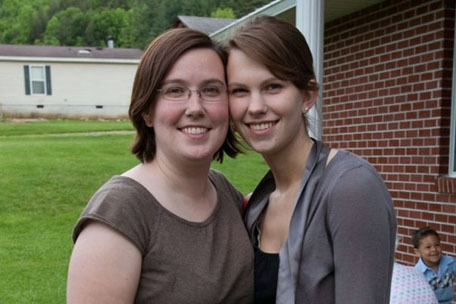 On this site it might not look so bad, but it is only 600x400 pixels. For just an 8x10 canvas we print at least at 1800x1440 pixels. Here is a close-up to show you what happened when we first blew it up to that size: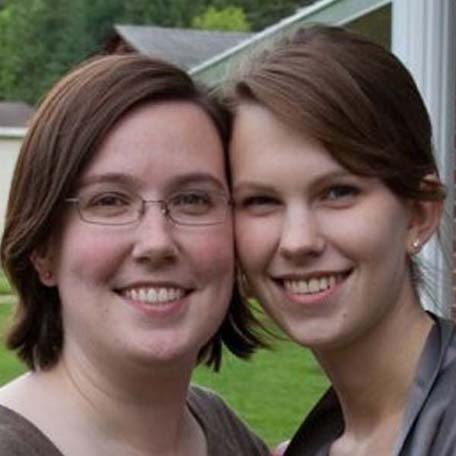 …and after our enhanced techniques for restoring a low resolution image, here is a close-up of the results: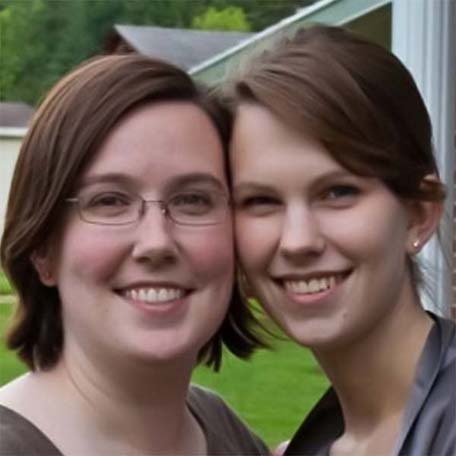 Pretty amazing! Sure it is a little soft and lacks in some detail but it was certainly good enough for what I wanted to do. We turned it into a canvas and it was the perfect gift for Mom.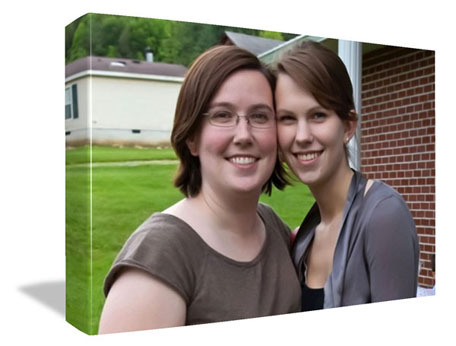 I know many people have been broken hearted to find out their favorite photo isn't good enough and when it's all you've got, that can be tough to hear. If you've had your favorite image turned away by another printer that said it wasn't large enough, or you had poor quality results, please give Canvas Press a try! We'll give it our very best and we won't turn you away until we've exhausted all the possible options to improve the canvas print resolution.