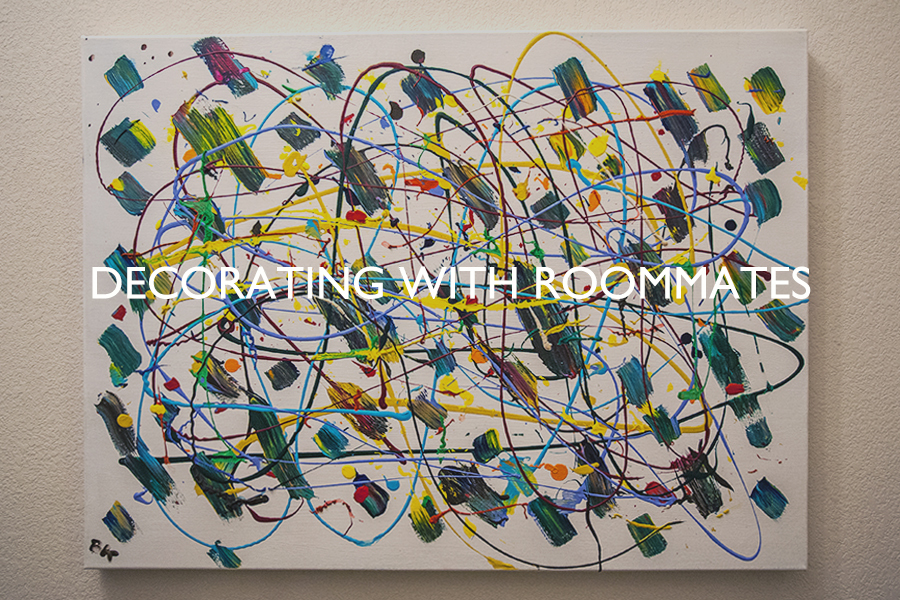 Everyone has his or her own personal style and aesthetic taste. This can sometimes pose a challenge when different people come and live together and try to meld these styles into one. Maybe it's a roommate situation, or moving in with your significant other. Sometimes you may luck out and they just let you run wild with your own vision, but that's often not the case! I remember spending an hour once in a rug store arguing with a former roommate about what to get for our living room. The store's owner ended up intervening and picking out a rug for us!
Decorate With Roommates - Pick A Central Piece
I'm now living in a downtown house along with two friends; we are all creative, artistic types. I'm the photographer, one is a painter and the other is a graphic designer and 3D character artist. Because of our interests, we also collect art that we personally love. While we all appreciate each other's collection, the sad truth was they just didn't all go together AND it's a small house so it wasn't all going to fit. To me, it was important that the house feel like a home for each of us, and that meant incorporating a good variety of "stuff" belonging to each individual. They each handed me their items and agreed to let me start piecing rooms together, and we all knew that if anyone wasn't happy we'd just fill in the holes and start over! I started with the staircase. The walls are white and there (obviously) is no furniture to worry about so it seemed like the best "blank slate" to figure things out. I find decorating easiest when you pick a central piece to start with, and then slowly build around it. I have a beautiful collage of canvas photos from a trip I took to San Francisco. It used to hang in the office here at Canvas Press, but in our last move it magically ended up in the trunk of my car. Shhh – don't tell anyone. The graphic designer went to college and lived in San Francisco for a time so it seemed like something we would all enjoy. It happened to be the right size for the landing in the middle of the staircase so that was my starting point.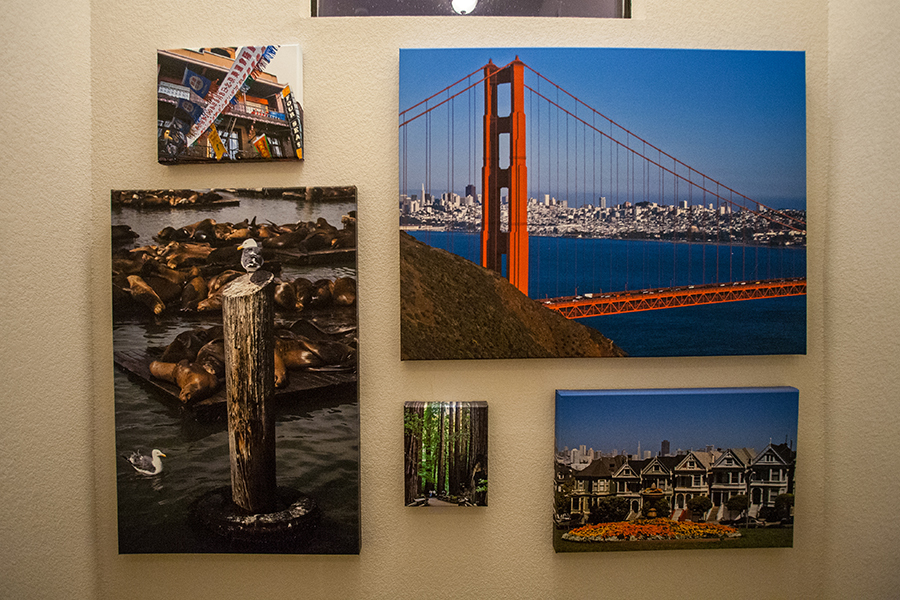 Looking through the painter's work, I found a large and simple abstract piece with lots of blues and yellows. Those colors really jumped out at me from the canvas prints so that was the next piece to fit in.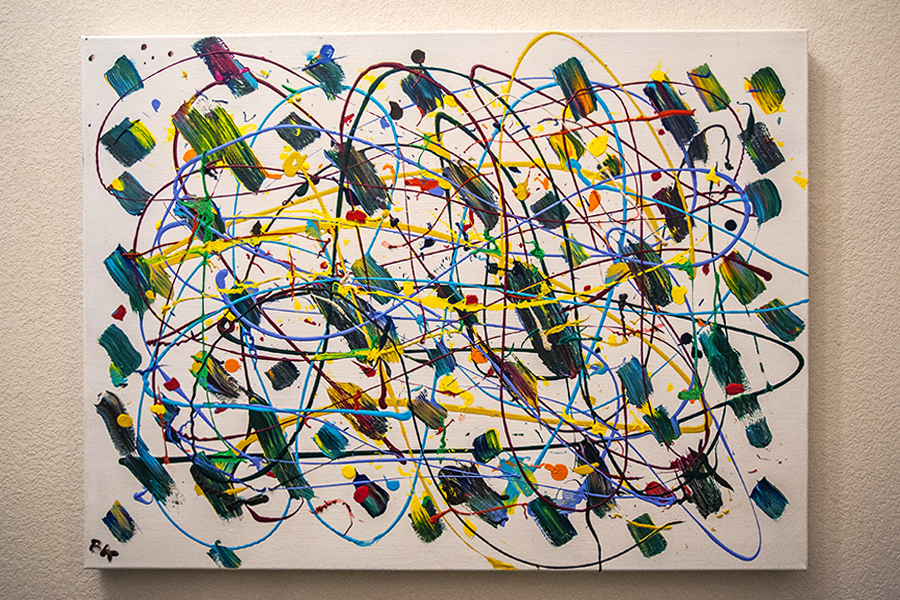 Decorate With Roommates: Find a Cohesive Color
With all these vibrant colors now, I knew the long staircase wall would be a challenge to truly complement them. That's when I realized we all had some nice black & white pieces – the perfect color scheme to balance the bright photos and painting, while showing a nice eclectic mix of mediums. There are photographs, oil paintings, collage and watercolor prints and they were all pretty small pieces so it was easy to hang them in a stair-step pattern. I even continued the black & white theme into the area between mine & the painter's room, with photos of Poland. They are my photos, and she is from Poland so it means something to both of us. Voila!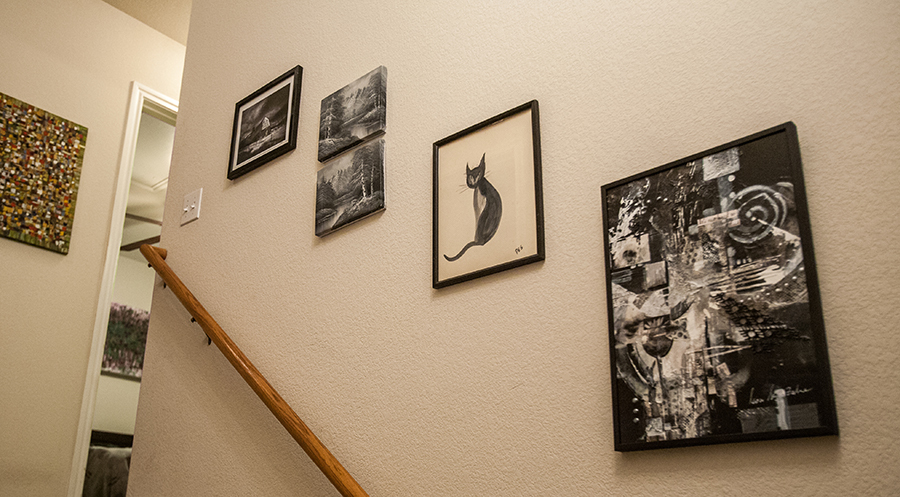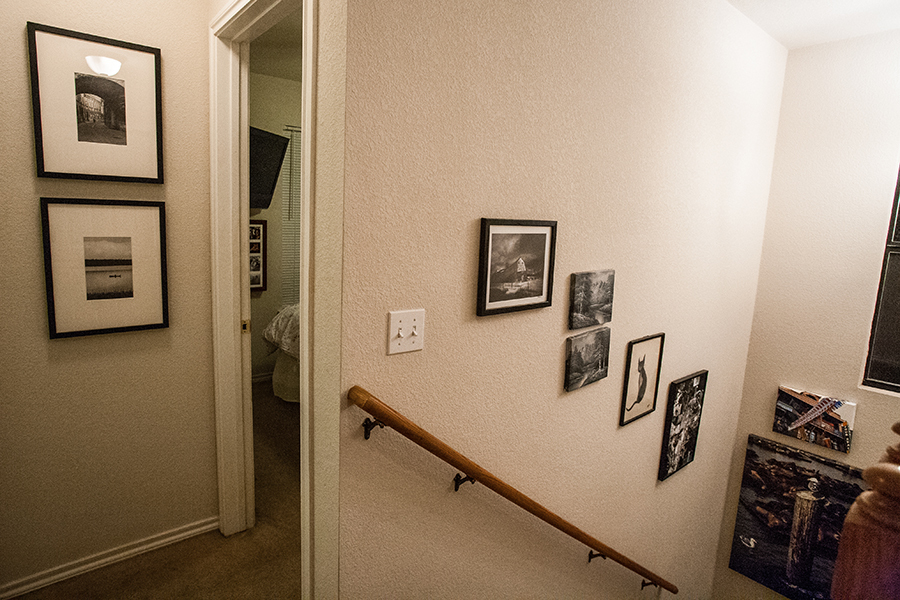 Decorate With Roommates: Sacrifice For the Good of Others
Everyone was pleased with the results so I was allowed to continue with the rest of the common areas. Many pieces still had to go into storage for lack of room, but pretty much everyone has at least one piece on display in each main area and it looks pretty well put together. With a random selection of mediums and subjects in the art, I simplified the task of decorating by just pairing like colors and picking the right sizes for the space. When combining your style with others, you won't get to use everything but you will probably be able to achieve some harmony.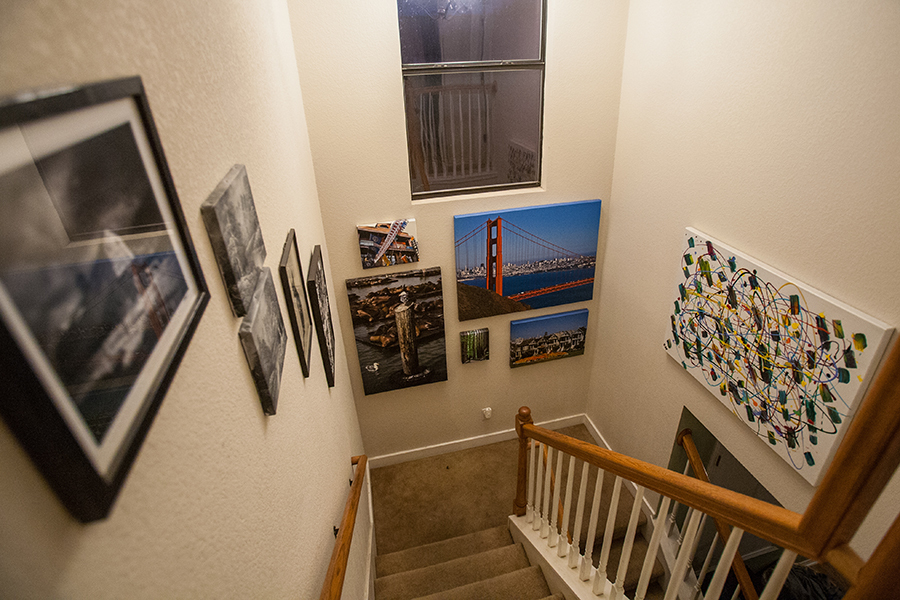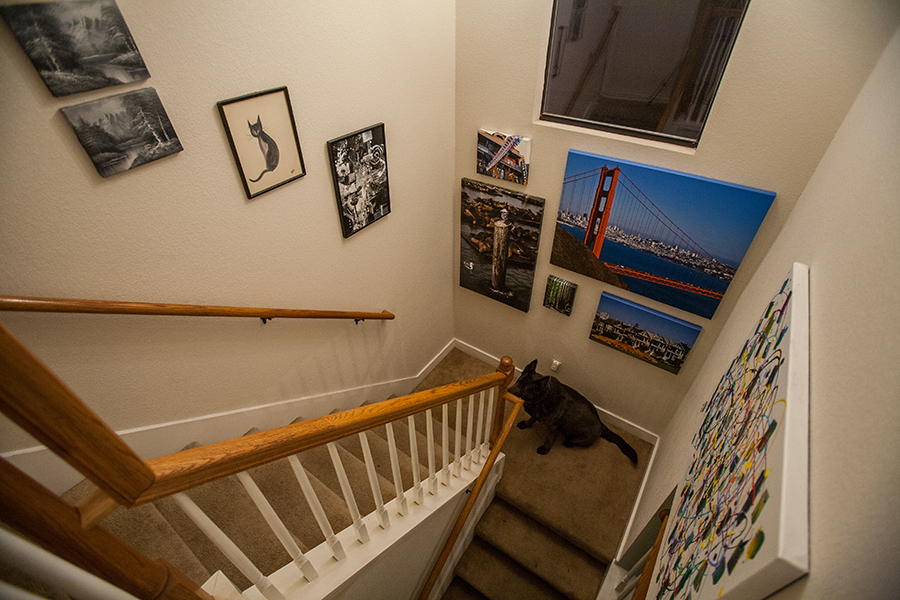 This article is written for Canvas Press. To find out more about Canvas Press' products visit www.canvaspress.com.