Creatively sectioning off your photos on canvas creates a unique piece of wall art that adds pop to any room in your home. Diptych (one image split into two separate images), triptych (one images split into 3 separate images), and quad arrangements are just the beginning; with creative sectioning and a theme to pull your work together, you can use as many different photos on canvas as you want – although after the quad, it's easier to drop the Latin terms and just use "split canvas" to explain your vision!
Split Canvas Print Wall Art from a Single Image
Single image split canvas arrangements are trending in a big way because they are simple to do and work especially well with landscapes and other nature subjects. The easiest way to create your split image to be printed on canvas is to crop your photo and save each crop as a separate image file. Since each component of your split canvas will likely be enlarged more than it would have been as part of a single canvas, you'll want to start with the highest quality original file you have access to.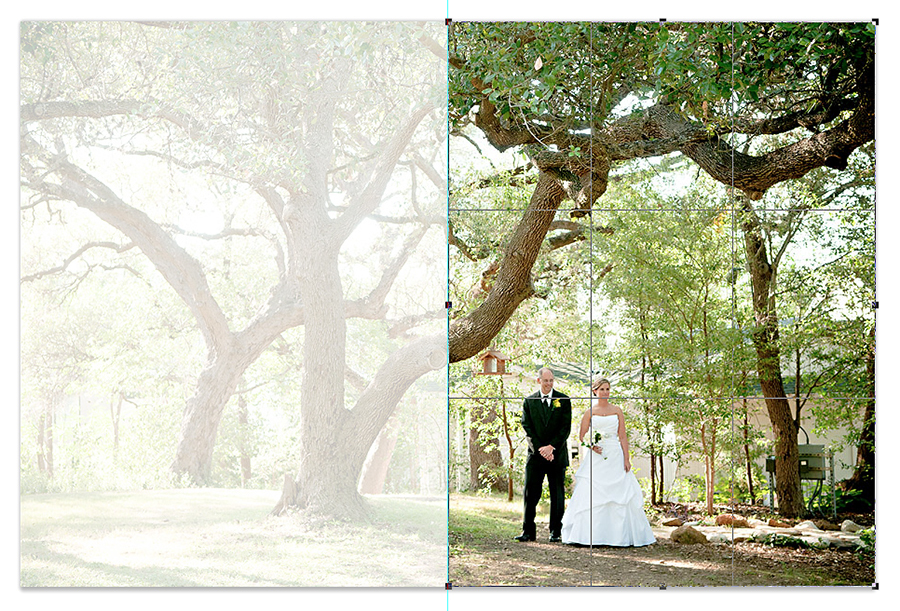 In Photoshop using the crop tool or the selective marquee tool you can pick and choose how to split up your photo.
Although many diptychs and triptychs are vertically oriented, you can choose horizontal orientation for your split photos on canvas too! This provides something a little different from the norm that's sure to grab viewers' attention. Other variations on same-sized split panels include:
Triptychs with two elongated canvases to either side of one square.
5 panel split canvases that follow a diamond shape, with the most elongated panel in the middle.
Ultra-modern descending order panels with 4 or more photos on canvas with slight variations in height or width that resemble a pyramid laid on its side.
Split Canvas Print Wall Art for Different Images
You can use different images for split canvas wall art as easily as you can use the same image. The effect of hanging different images together in this way takes the familiarity of the photo collage and adds new dimensions to your photos. The trick to making the eye understand that the images are part of a single wall display is to determine on a theme or combining element that will pull your images together. A few indispensable tips for doing this for photos on canvas:
Make sure your theme is cohesive. It can be as broad or narrow as you like, but it should be consistent to allow flow between the images.
Try to choose at least one unifying element beyond the theme, such as similar aspect ratios for each canvas or the same type of border for each canvas. While you can mix and match borders in the same wall display, it is more of a design challenge when the goal is to present split canvases as one piece.
Consider the color border option when ordering if you want the canvas borders to match as a unifying element and your photos have different color schemes. This is an easy trick to create unity!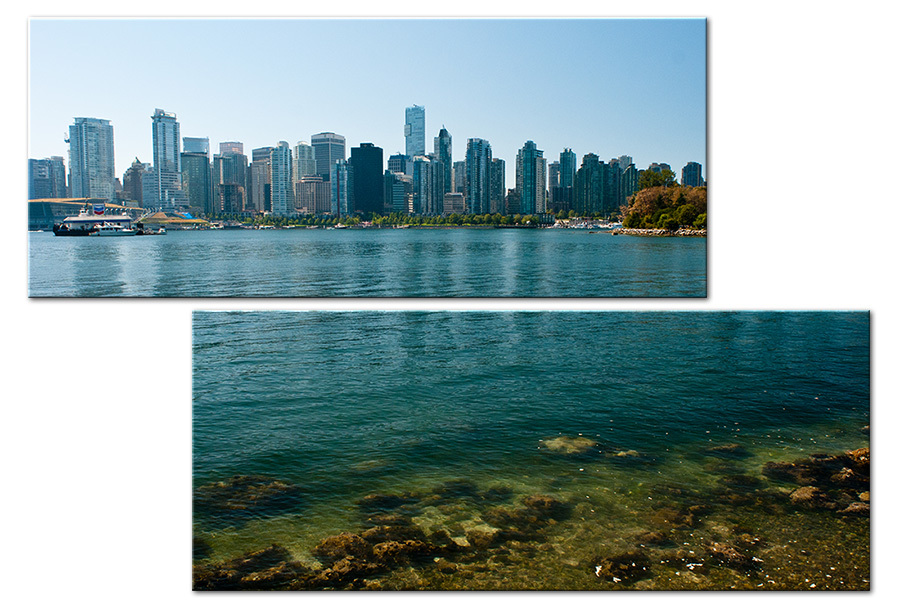 Canvas Press
is here to help you make sure that your photos on canvas projects are a success. Call us or send us an e-mail for more tips on ordering your split canvas print wall art from Canvas Press!