Your interest in digital photography will definitely incite you to make a decision regarding purchase of a digital camera. But with the plethora of brands, models and features, you will most likely be in a quagmire as to which would be the perfect camera to fulfill your photography needs. Deciding on how much you spend on a camera depends not only on your budget but also on various other factors.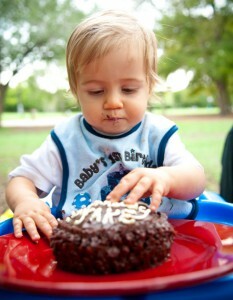 What Do You Want To Do With Your Camera?
Perhaps the first thing you need to figure out before checking out flashy camera models is your intended use for the camera. Whether you will be taking holiday photographs, capturing your kid's birthday party, pursuing photography as a hobby or clicking professional wildlife snaps, you need to be precisely clear. For recreational photography with a higher quality than your cell phone camera, a basic, compact point-and-shoot camera is good enough. If you travel frequently and love taking snapshots during the journey, a high-end compact camera with built-in lens and a wide focal range of 28-200mm is a great deal than a bulky DSLR. But if you are a professional exploring your creative photography skills, you might want to consider a DSLR with interchangeable lens to shoot different types of pictures. The type of photography whether portraits, landscapes, macro or sports will also determine the type of camera you plan to purchase. For instance, capturing stunning landscapes require wide angle lenses while portraits require longer focal length lenses to soften the look.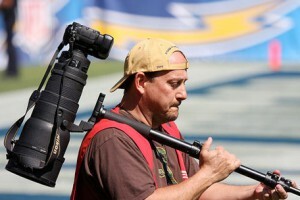 What Is Your Experience Level As A Photographer?
You should be comfortable with the digital camera you own. If you have just stepped into experimenting with digital photography, it might be overwhelming to have complex manual control features. But if you already have had some experience with photography and are looking forward to enhance your skills, then you might want to consider a camera with more power and manual-control features. Don't buy a camera simply because it appears flashy or is packed with high-end features if you don't plan on using them. Your current experience level as well as your desire to further learn the art of photography will dictate the camera model you should opt for.
Camera Features That You Need To Consider
I am sure you must have heard about the megapixels drive when it comes to digital cameras. Although higher megapixels mean greater detail when you zoom in on the image but in reality where would you be using this much detail unless you plan on printing a billboard! If you are thinking about printing your photographs, consider how large would you want them. For simply sharing pictures online or taking prints at up to 8.5 x 11 inches in size, a mere six megapixels camera would do well. Keep in mind that a higher megapixel camera results in lower image quality in low light without flash resulting in noise in pictures.
If your photography conditions mostly involve low light then sensor size is an important feature that you need to consider. The larger the sensor size, the less noise would be present in the pictures since the pixel size would be larger.
When buying a camera, consider optical zoom rather than the digital zoom. Optical zoom increases the real detail in your pictures while digital zoom simply magnifies your picture and degrades image quality.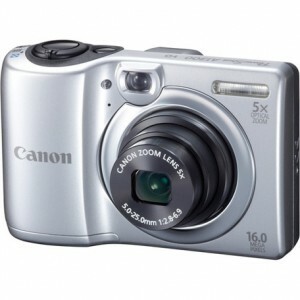 The Canon PowerShot A1300 retails right at $100
Helping You Make A Decision…
Entry Level Cameras
The basic point-and-shoot cameras (under $200) are small, light and portable with up to 4X optical zoom and can be used for recreational shots. The entry level DSLRs starting from $500 have a small sensor size and are 8-12 MP giving more professional results than point-and-shoot cameras.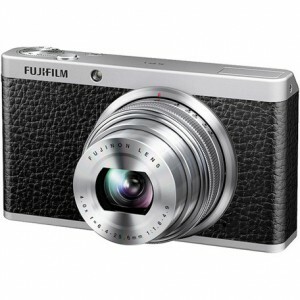 You can find the sleek Fujifilm XF1 for $400
Midrange Cameras
Mid-range point-and-shoot cameras ($200 to $600) are feature-rich, stylish cameras with big LCD screens for impressive photography. Mid-range DLSRs ($600 to $1000) have robust build and a blend of automatic functionality and creative manual control for those who are serious about their photography.
High-End Professional Cameras
High-end professional cameras (above $1500) are advanced, tough and fast DSLRs with a couple of interchangeable lenses and wide range of on-body controls for aspiring professional shooters.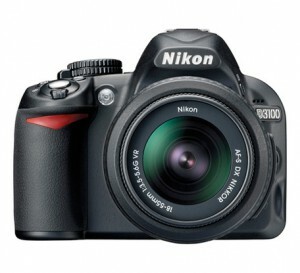 A good starter DSLR is the Nikon 3100 with kit lens retails for $476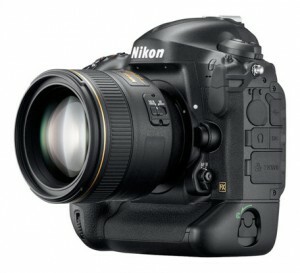 The high end would be this Nikon D4 retailing for $6000...just for the body. References:
http://www.wired.com/reviews/2010/11/review_bg_digitalcameras/
http://cameras.about.com/od/buyingguide/a/stick_to_budget.htm