If you're like most people, you probably have bins and boxes chock full of home decor specific to every season and every holiday, from spring to winter and Easter to Christmas. You've probably been collecting some of your timeless treasures for years. Sometimes, though, hauling those various totes in and out of storage, unpacking them, figuring out how you want to use them and then putting them all back away within a month or two, can truly be a little bit of a pain! Continue to use those important and sentimental pieces that speak to you, but consider thinking about ways you can create seasonal wall art that makes sense throughout the year. There are some quick tips and tricks you can do to make decorating those walls for the next season a little easier on yourself and, of course, your budget.
Neutralize It!
If you really enjoy changing your seasonal wall art decor based on the season, paint your walls a neutral color. A neutral wall will serve as a great backdrop no matter what you hang on it. Obviously, the primary colors of each season are unique and varied and, without a neutral backdrop, it can be difficult to create a cohesive space. At the very least, have two walls in the space that don't have a lot of color to allow for seasonal decorating. There are some colors, however, that lend themselves to nearly any season. For example, a lime green accent wall might work well for any season. Pair it with creamy whites for the Christmas season or purples and oranges during the fall. Add in a mix of tangerines, pinks and yellows and it works just as well for spring and summer, too.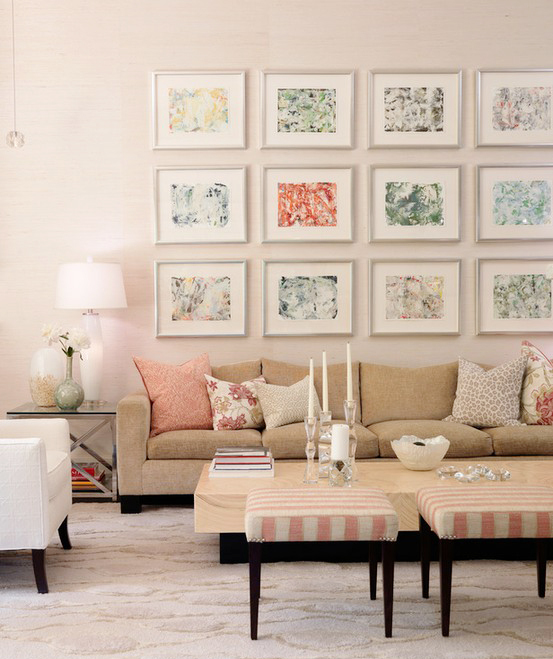 Sarah Richardson (from Sarah's House on HGTV) painted this room a warm neutral color so artwork can be changed without concern that it would clash with the room's color.
Frame It!
A simple frame, or multiple ones, for that matter, can serve as the perfect canvas to change your seasonal wall art decor with ease each season. Using free printable subway art from the internet (which is all the rage these days,) you can print out fun, funky styles specifically related to the season or holiday at hand. A quick swap with whatever's in the frame already, and you've got the perfect festive seasonal wall art decor for the season. You can choose to go with a simple 8" x 10" frame or go larger and use a neutral mat as a backdrop for your printable. Or, on the flip side, go a little smaller and use three 4"x6" frames together for a cohesive grouping. When grouping items together, always stick with odd numbers, such as three or five for the best results.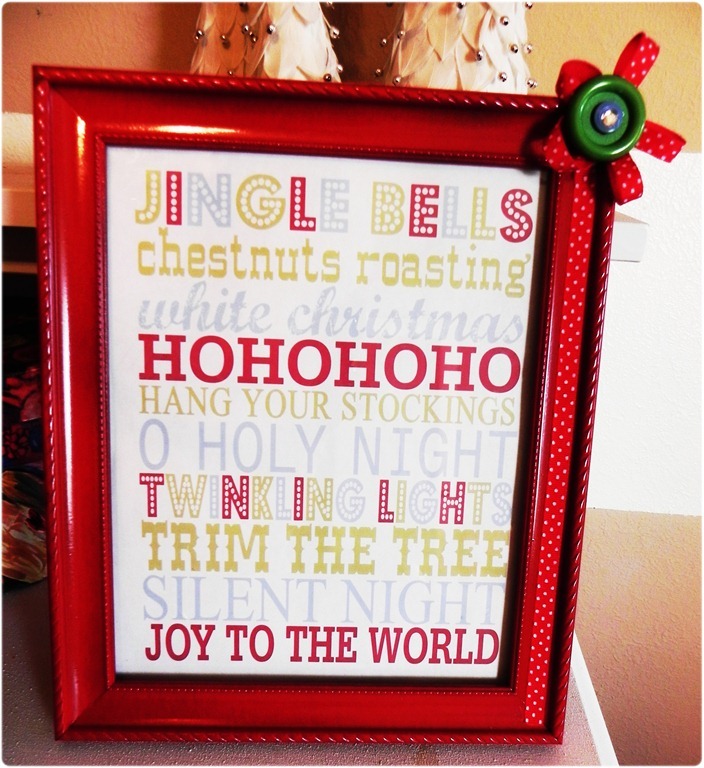 Look for holiday printables online or create your own with some of your favorite fonts and some words that sum up the holiday season.
Vinyl It!
Vinyl stickers are also increasing in popularity, and with good reason. They look amazing and can be completely customized based on your needs. Instead of just using that vinyl wall art as a year-round decoration (which is perfectly fine too,) consider a big seasonal statement with a specific and custom piece for the holiday. A huge Halloween pumpkin during the fall will peel right off the wall to make room for a touching Christmas tree decal the next month. You're limited only by your imagination because vinyl wall art can be completely customized in terms of shapes, styles and colors.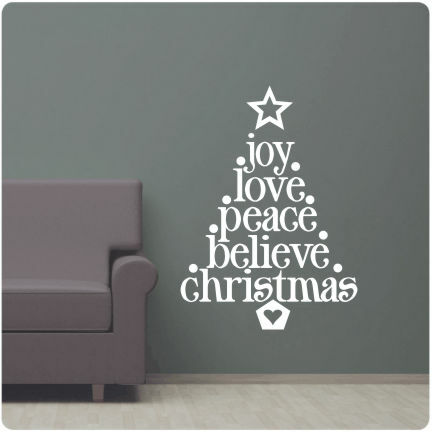 A fun vinyl decal or sticker can add an added touch to your seasonal decor.
Hang It!
For some reason (mainly because folks don't like unsightly holes), people just don't like to nail holes into their pristine walls to hang their wall art. These days, there are a number of different options to make hanging artwork on your walls quick and easy – and relatively painless for your walls, too. 3M makes a number of different styles of wall hooks and strips that adhere to your wall, and peel right off when you're done without leaving behind any damage.