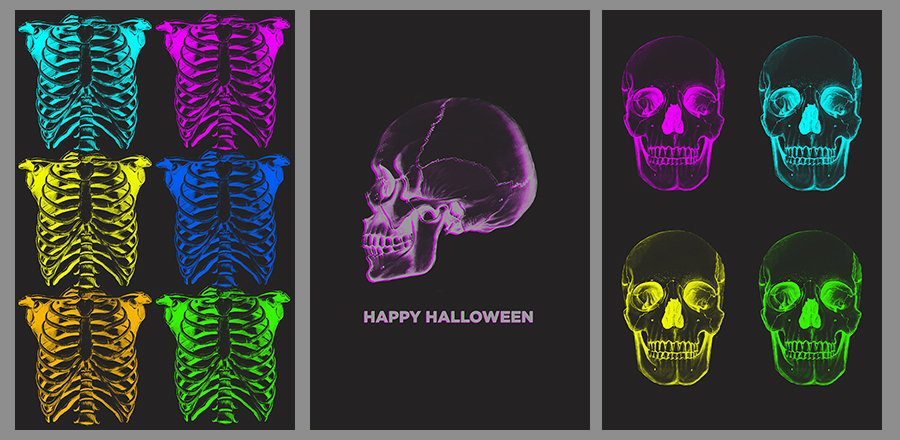 The time for carving pumpkins, getting dressed up, and overloading on candy will soon be here. My wife and I absolutely love this time of year. We try to do something a little different every year for our decorations. I think we are up to 3 tubs of potential Halloween decorating items in our garage (that doesn't even touch the number of tubs we have for Christmas...you don't want to know). My specialty, of course, involves what goes up on the wall. I have been racking my brain this year for some fun Halloween wall d&eacutecor ideas. Take a look at these examples of Halloween canvas art and wall prints. I combed through past photos to see if I could do something to make them scary or creepy, but that wasn't really working for me. So, I decided to go a different route. I did a little digging and found some great Photoshop brushes on the line. I found anatomical skeletons that gave me some inspiration to do a few fun Halloween wall prints for our living room. I wish I remember the site I found them on because I would love to give them credit, but I must have been in a hurry or something because I have completely blanked on the name. I am sure if you do a little googling you can find these or even better ones. I used Photoshop to create these Halloween wall prints, but you can use Photoshop Express to do this as well. I set up a new blank working file that I sized 24"x36" at 240 dpi. That is the size of the frame opening I will be putting these prints in and 240 dpi is exactly the print resolution we print our fine art prints here at Canvas Press.
Next I picked a background color. I chose a very dark gray. I didn't want to go all the way black because my frames are black and I wanted to give the wall d&eacutecor some separation.
Once I have filled in the file with the dark gray using my paint bucket filler, I chose my brush tool and found the brush for my first print. I chose the rib cage brush and sized it so I could fit six different color versions of the ribs.
Once I repeated the ribs 6 times I went back in and colored them (using the layer mask tool). I decided to go a little crazy and did some neon coloring. Maybe a little Andy Warhol-ish but I think the nieces and nephews will like them.
I did the same thing with a skull brush (that sounds so odd to say) and only did four to make it a little different.
For the middle print in my Halloween wall d&eacutecor trio I decided to just use one skull with the wording underneath.
There you go. Instant wall d&eacutecor. And the nice thing with these is you can stick them in a frame if you want, or your can use something like bulldog clips to hang them up and forgo the hassle of putting these in large frames. I am trying to fill up an entire wall in my home so I sized these pretty big, but you can size your creations any size you want. We can print any custom size that you come up with. So here are my ideas for Halloween canvas art and wall prints. If you want to download these and print them yourself you are more than welcome. Just click on the image and it will take you to the larger version. There you should be able to right click on the image and save it to your own computer.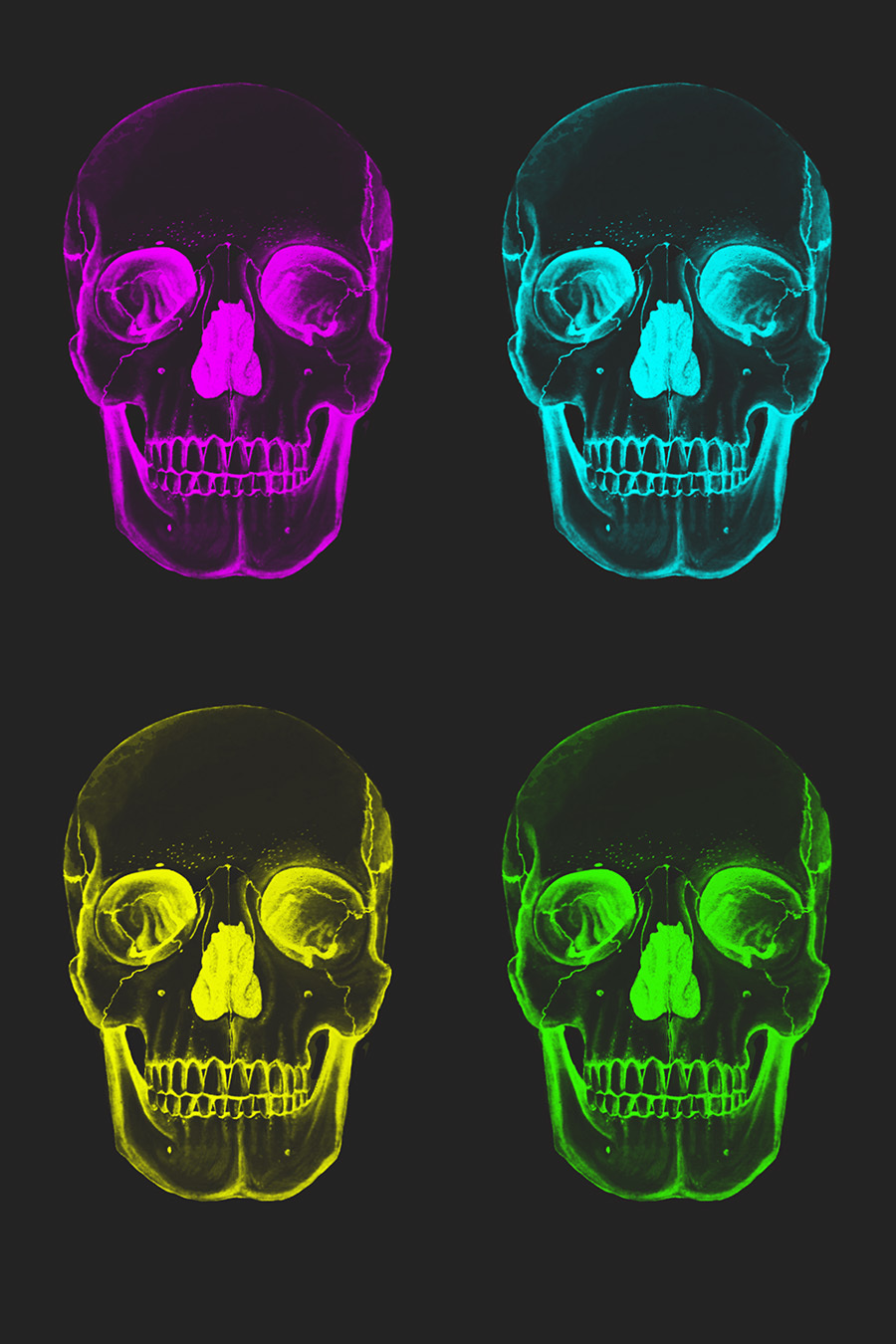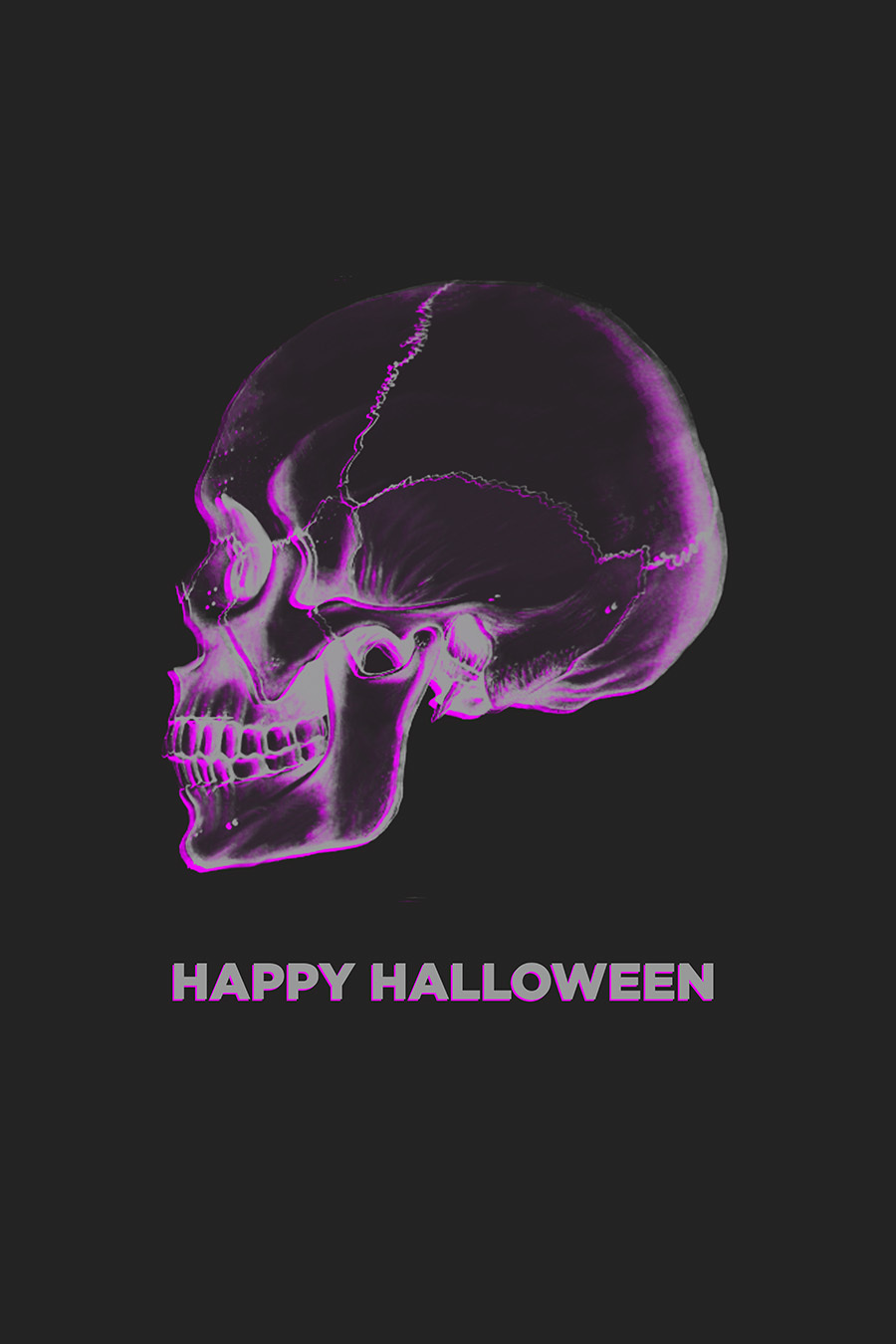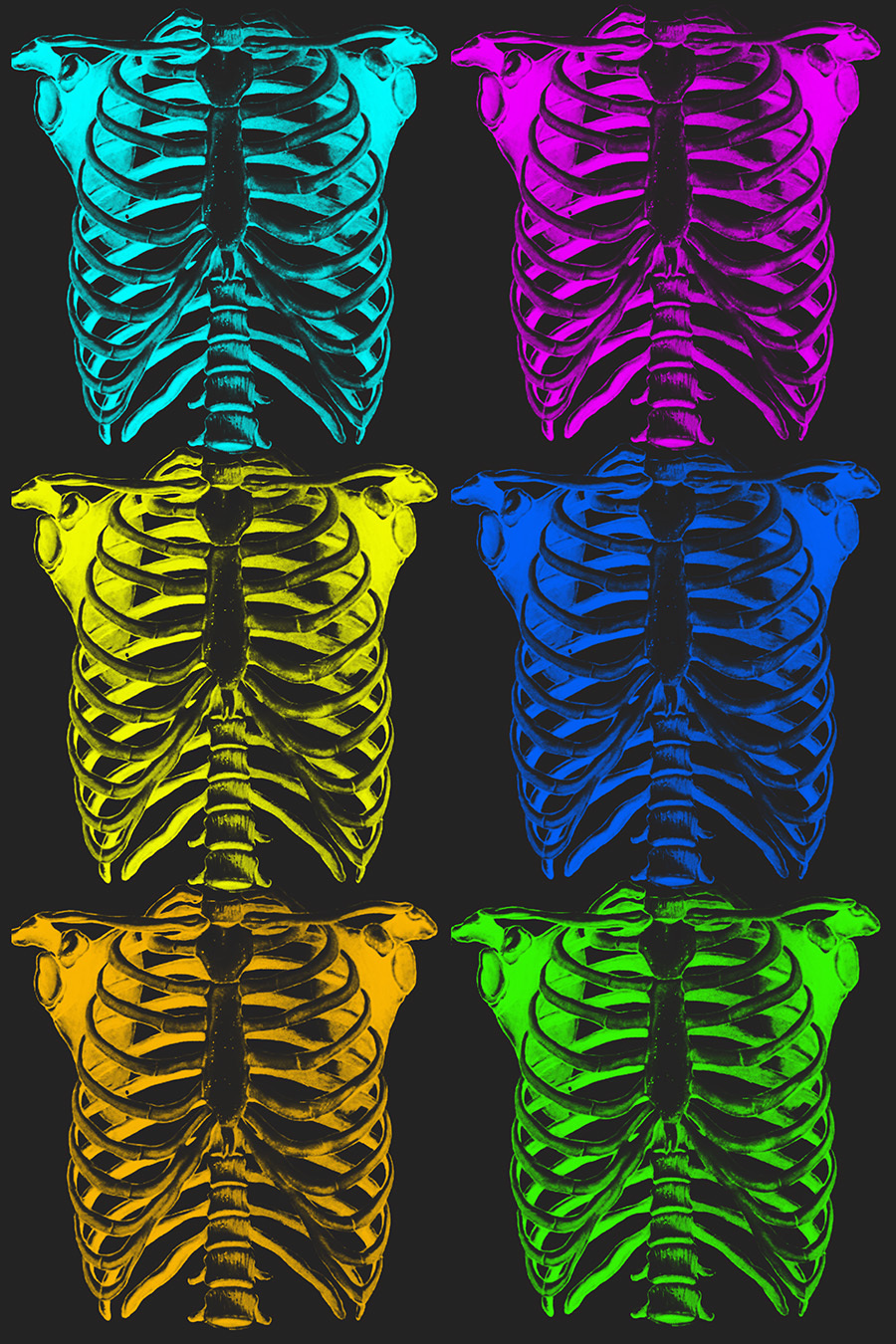 Here are some other cool Halloween wall d&eacutecor ideas I found whilst looking for my own inspiration.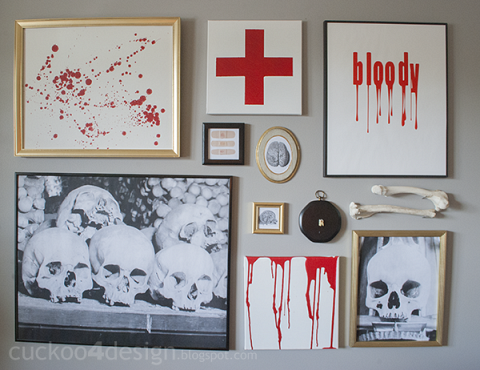 via cuckoo4design.blogspot.com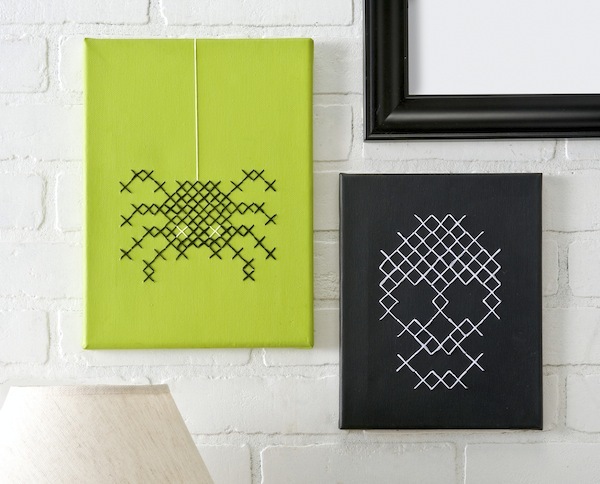 via diycandy.com