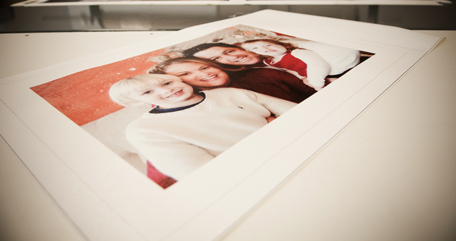 We know how important your memories are. We take great care in making sure every order will look it's best. Now take this with a grain of salt. Megapixels are not the only determining factor for how large you can print photos on canvas or any or printing medium. Other factors include how sharp the focus is on the photo, the lighting can come into play, and The camera noise in the photo. If the photo was taken with a lower ISO (ie 100) then chances are there will be less noise in the photo which makes better enlargements. I just wanted to mention this because you should really only use a camera's megapixel count as a guideline. You may be able to print photos on canvas even larger than the suggested sizes below based on these other criteria. Digital photography technology and printing technology is always advancing. So again, this is meant to serve as a starting point. Call us (888.784.5553) or email us at support@canvaspress.com if you have a specific question about your photo file. You can also use our
Free Image Consultation
service and we can tell you how large your photo can be printed as a photo canvas. Whenever you go through a selection of digital cameras, one of the things you'll most likely encounter is the number of pixels it offers. Pixels contribute to the formation of the image produced by digital cameras. Each image contains more than a thousand of these tiled elements to help them translate the image captured by the camera. The more pixels there are in a camera, generally the better the picture will be once it's downloaded into a computer or printed. For digital cameras, one of the big factors that allows them to produce clear cut images is the number of megapixels they're built with.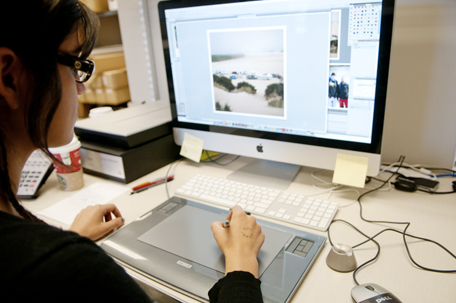 Every single order is checked for quality. So if you do have a low resolution file or if the photo won't look good at the size you ordered we will let you know.
The Megapixel In A Nutshell
Based on its name, megapixels consist of more than one pixel. To be exact, a megapixel consists of one million pixels. The more pixels a camera has, the sharper the image resolution will be, resulting in higher image quality. That's the reason why most digital camera manufacturers aim to develop cameras with a high number of megapixels to ensure that their products are able to deliver quality shots all the time. A high megapixel count also dictates the maximum size of your photos. Again, the higher the pixel count being offered, the bigger the image. Aside from giving you better image quality after every shot, a high megapixel count lets you print your photograph in large formats without compromising its sharpness. The more megapixels your camera offers, the chances of you ending up with an image that's pixelated is greatly reduced.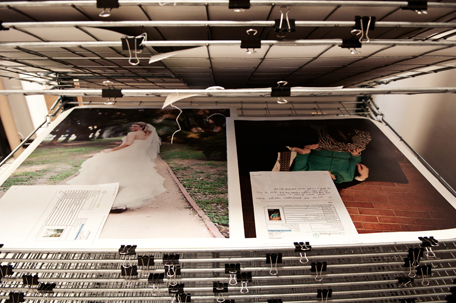 These canvases waiting to be stretched are about 16x20 in size. A great size to enlarge photos for a small wall or be part of a wall collage.
Safe Sizes for Enlargement of Photos
The number of megapixels that a camera offers plays a huge role in determining whether you can enlarge your photographs or not. As mentioned above, the greater the number of megapixels your camera has, the chances of you being able to print a high-quality image increases as well. If you're decided on enlarging your photos, make sure you stick with cameras that offer a high megapixel count. To be on the safe side, go for cameras that offer 10 or 12 megapixels. If you're working on a budget, go for a camera that has a minimum of 5 megapixels. Depending on what you choose among the three camera types, here are the optimum sizes you can go for if you still want to retain stellar image quality after enlarging your photograph:
5MP Cameras
| | |
| --- | --- |
| Image Quality | Optimum Canvas Print Size |
| Good | 20" x 30" |
| Better | 18" x 24" |
| Best | 8"x10" |
10MP Cameras
| | |
| --- | --- |
| Image Quality | Optimum Canvas Print Size |
| Good | 30" x 40" |
| Better | 20" x 30" |
| Best | 18" x 24" |
12MP Cameras
| | |
| --- | --- |
| Image Quality | Optimum Canvas Print Size |
| Good | 40" x 60" |
| Better | 30" x 40" |
| Best | 20" x 30" |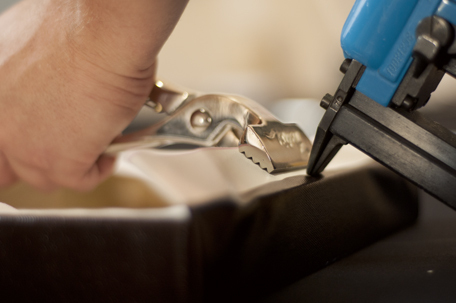 Your photos are in good hands...megapixels and all.
Other Factors to Consider When Enlarging a Photograph
Remember those other factors I talked about in the beginning of this post? Well, here is a little more info about them.
Photo Sharpness
If you notice, each megapixel setting has a corresponding image size. This is where image sharpness comes in. By sticking to the specifications set for increasing image size, you'll end up with a clear photograph once it's been enlarged.
Camera Noise
Camera noise is also another factor that you can expect to see during photo enlargement, especially if you are using a high ISO. High ISO (otherwise known as film speed) can sometimes end up as producing some ugly looking noise in a photo. Especially if you underexposed your photo and try to fix it in Photoshop. Camera noise or pixelation can also happen when you end up increasing the size of your image beyond the optimum size set for your camera's number of megapixels. The result of an image that's been enlarged beyond the optimum size will result in a grainy photo with random speckles. While some find this appealing most still prefer to have their photographs crisp and clear.
Dots Per Inch (DPI) Resolution
Whenever you talk about image resolution, dots per inch or DPI is sure to follow. DPI is a form of measurement that shows the total number of dots that make up an inch of a particular image once it's seen on screen. A high DPI results in a high-quality picture with superior resolution. It's important not to overlook this to keep you from dealing with poor image quality. For web images, you can keep your image's resolution at 72 dpi. Images that need to be printed for photos on canvas should have a minimum of 180 dpi to get the best image quality.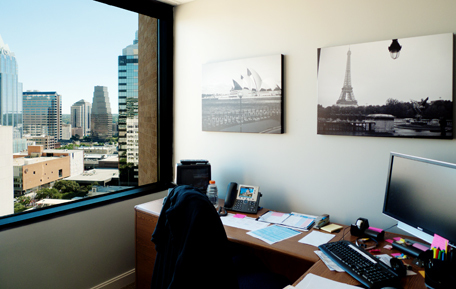 We want to make sure every one of your photos on canvas are the quality that you deserve. Whether they are hanging in your home or your office. We hope you enjoyed this guide to megapixels and printing on canvas.