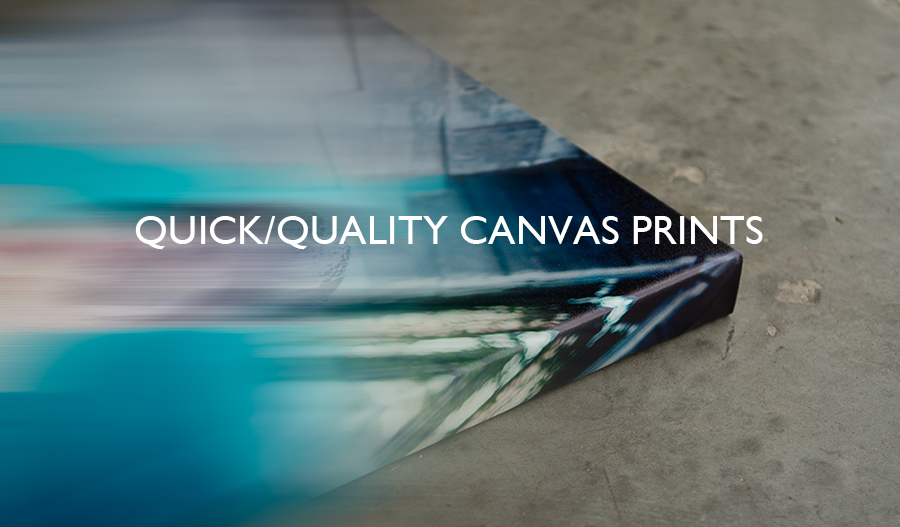 It sometimes feels as though it's necessary to make a choice between speed and quality, whether it's choosing what's for dinner or planning a décor update for a particular room. However, it is not always necessary to make a choice between quality and timeliness. When talking about photos on canvas, you can get superior canvas prints with a fast turnaround that never means sacrificing quality from Canvas Press.
Turnaround Times Faster Than You Thought Possible
Custom orders often come with custom wait times, especially when it comes to home décor items. Fortunately, this isn't the case at Canvas Press. Our custom photos on canvas typically only take two to three days of production time, which means that in most cases your order is ready to ship three days or less from the time you ordered it. You can also choose a shipping method that works with your own timeline. After the average 2 to 3 day production time, you can anticipate when your canvas print will arrive by adding the average time for the following shipping methods:
Express shipping for 3-4 business day arrival.
Standard shipping for 5-7 business day arrival.
Freight shipping for 7-10 business day arrival.
In addition, if you live in the Round Rock, Texas area you can pick up your order at our local office during our regular business hours, which are Monday to Friday 8 AM to 6 PM. If you'd like to take advantage of this option, select "Local Pickup" for your shipping choice during the order process. Our friendly staff will be happy to meet you!
Quality Is the Focus at Canvas Press
Quality is the guiding focus for Canvas Press. We believe that high quality canvas prints and other photographic materials should be available to everyone, which is why we work to ensure that every order we create turns out to the customer's vision. Staffed by photographers, artists, and all-around printing experts, Canvas Press emphasizes quality and craftsmanship. Each order we receive receives personalized attention, which helps us not only ensure excellence in quality and detail but also helps us to deliver custom canvas prints timely. Since Canvas Press photos on canvas are made start to finish in the USA, you can rely on our quality and our commitment to making sure that your order arrives within the time that you need it. We are so committed to making it right, we order a 30 day 100% Satisfaction Guarantee to back the quality and craftsmanship of our work. If you haven't ordered from us before, we invite you to look at our range of products and get started with your custom photos on canvas today – we'd love to be your source for making your creative ideas a reality.
This article is written for Canvas Press. To find out more about Canvas Press'products visit www.canvaspress.com.