Even though we are well into summer doesn't mean there isn't time to milk it for all it's worth. What comes to mind when you think of summer? Your first thoughts may lead to great ideas for fun adventure, and since this is the top season for photography you don't want to wait to start taking photos until the end! This summer photo checklist will help you find your photo creativity. And you may end up with some photos that are worthy to print on canvas. And you know we can help with that.
1. A Trip to the Beach
The beach is a classic summer setting ripe for a summer photography session! The beach you photograph does not have to be on the ocean; many inland lakes have recreational beach areas. For the best photos without distracting glare from the sand and surf, go before sunrise so that you are set up and ready for the golden hour after dawn.
2. Ice Cream and Other Cool Treats
Ice cream, popsicles, shaved ices, and similar cool treats make great summer photos alone or posed with family and friends. Look for a summery setting for these photos, such as a brightly colored patio or park, to really tie together the theme of summer treat! Really any trip to the ice cream store or even the ice cream truck are fantastic photo opportunities...especially with kids.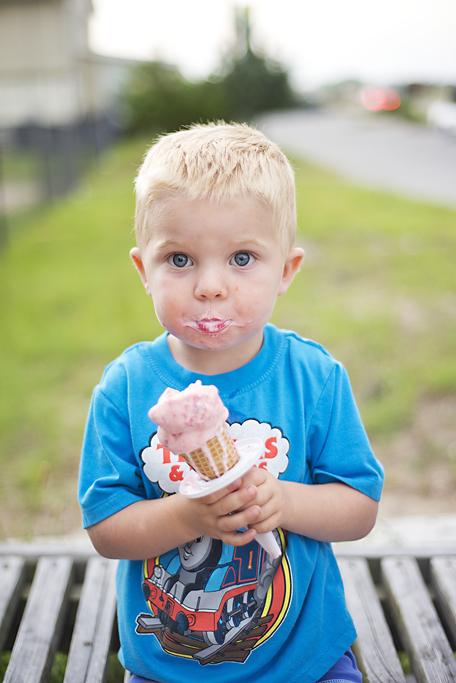 3. Going Fishing
In the height of summer, you can find anglers and fishermen on the banks of most waterways during the morning hours. To show fisherman in silhouette without having them blend into the background, use a wide aperture for strong depth of field and find a position where the subjects are between your camera and the sun.
4. Summer Reading
Summer is the perfect time to catch up on reading, whether it's on the beach, in a park, or a quiet grassy meadow. Ask your friends and family to accompany you on an excursion with a book in hand so that you can snap portraits of this standard summer pastime. You may also want to bring along a colorful hardcover for more classical looking shots.
5. A ballgame
Take the family or friends to a baseball game. Minor or major league...it doesn't matter. There is plenty to photograph while you are there. The action on the field and the action in the bleachers. Not to mention the food. A group photo would make a perfect gift on a canvas print, and the whole collection can make a fun photo album.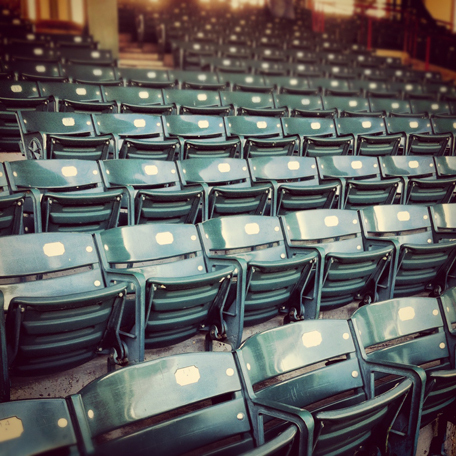 6. Water Play
At the height of summer, kids will find water to cool off in a neighborhood pool, at the beach, in a water fight or a simple sprinkler. Take advantage of this prime photo opportunity for candid portraits; the children playing will hardly notice that you have come back with a camera as long as their fun is centered elsewhere. Use a fast shutter speed so that you can capture the interplay of water and light without blurring your subjects' faces. Make sure you don't get too close to the water fight or lay down some serious ground rules.
7. Go to the Zoo
The zoo is another classical summer setting for photography. Although sunny days might be the most tempting for this excursion, you will most likely find more animals out and about on days that are slightly overcast or first thing in the morning. The diffusion of light by the clouds above can also make photography easier. Take the kids so that you can capture portraits of them enjoying the sights – you can get some great shots of the animals and the kids...although sometimes they are on in the same!
8. Sidewalk Chalk Creations
Sidewalk chalk is another idea that you can photograph as a still life or with children or friends. Buy a package of sidewalk chalk and encourage your family to get involved in the creative process by sketching things for you to photograph and posing with their creations.
9. Nighttime Bonfires
Who is ready for some s'mores? Get creative photographing a summer bonfire by taking shots of s'mores or other treats roasting over the fire, the feet of those gathered around the fire, and other small details that do not normally receive much photographic attention.
10. Summer Accessories
If you are ready to take a few still life photos, bold and colorful summer accessories are a fun subject. Flip-flops, sunglasses, summer dresses, funky bracelets, beach balls, totes and towels – all of these and more are iconic summer items that lend themselves well to still life. Plus, professionally printed canvas prints of these items will lend personal flair to most any room in your home. Turning any of these treasured photo memories into quality canvas prints is easy. Just head over to the
Canvas Press website
to get started. If you need help with your order call us at 888.784.5553 or email us at support@canvaspress.com