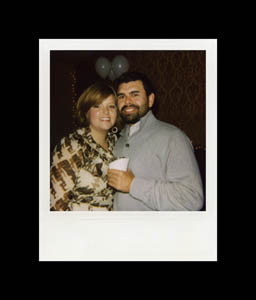 In the second week of December with the holiday rush was in blizzard mode, I noticed four canvases lying on the large metal table in the print room. The straight avocado-colored lines and stark background seemed oversimplified and therefore forced me to seek an explanation from our production manager. I quickly learned these were barcodes printed on graduating sized canvases with the fifth and final being a red star strikingly like the Macy's logo. This was to be one of our customer's Christmas tree.
This prompted a staff brainstorming session of the most intriguing images Canvas Press has printed. In hopes of inspiring the creative in us all, I will list a few below.
55 Bon Jovi's

Collages of doors and staircases at The University of Texas at Austin

Doodles from Algebra I rightly titled "doodle fest"

The Virgin Suicides album cover

Dozens of 8" x 8" fondant covered cakes

Wedding vows

26 nuns

Sonograms

6 feet of trash

Stamps of children's feet

Scanned Polaroid's and photo booth images
The bulk of our orders are the traditional family portraits, weddings, anniversaries, vacations and pets. It never ceases to amaze us how many of you own lizards and how many of you have visited Machu Picchu. Special thanks to Hiram Bingham III for keeping us entertained.