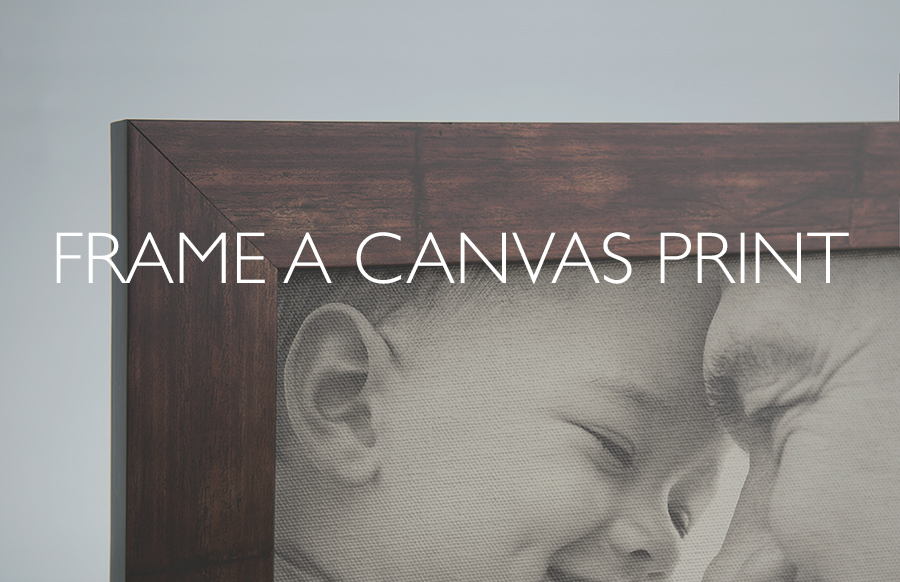 Framing stretched canvas is quite different from framing a traditional photograph. Stretched canvas does not require a mat or glass and it fits into an open back frame. You can take your Standard Stretch canvases to a professional frame shop or use these instructions to do it yourself and save money.
With a Canvas Press Standard Stretch canvas, the image is on the front while the sides are white. The wood frame the canvas is stretched around is ¾" thick and we staple the canvas on the back. You may see a small amount of white when looking at the canvas straight on because of the canvas folds; however this will be hidden by the decorative frame.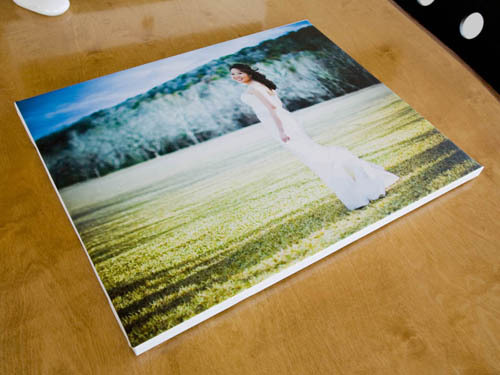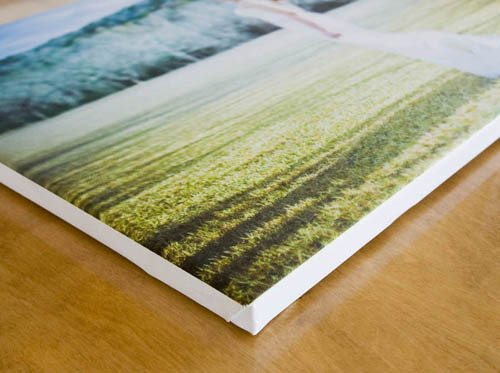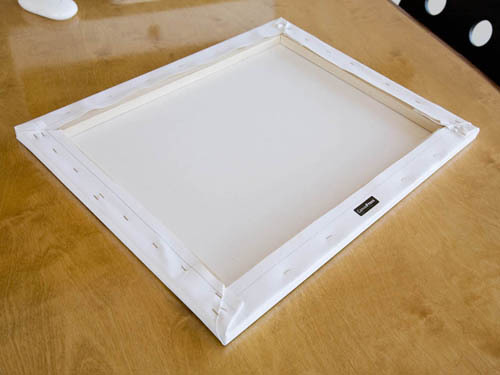 Go to your local frame shop or craft store with a selection of ready made, open-back frames. The standard sizes are usually 8x10, 11x14, 16x20, 18x24, 20x24, 24x30, and 30x40, some stores will have other sizes like 10x20. You may want to see what is available in your area before placing the order for your canvas.
If you require a custom size cut and assembled by framing professionals you can still save money by finishing it off yourself. The frame will have a lip that the canvas rests on, depending on the frame it may cover ¼" to ½" of the canvas. Keep this in mind when cropping your image and make sure there is room for this overlap.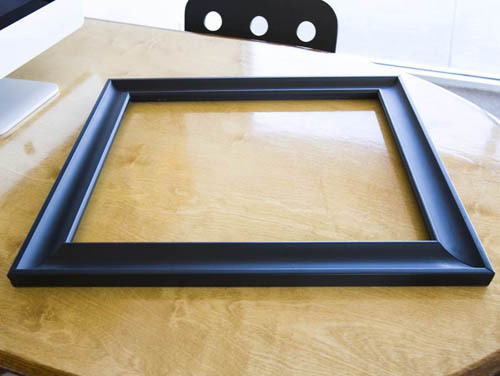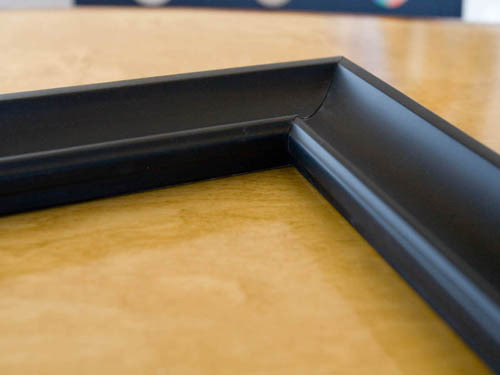 You will also need clips to secure the canvas to the frame. These are usually found on the same aisle as stretcher bars. They should come in a pack of four, the exact amount for one frame.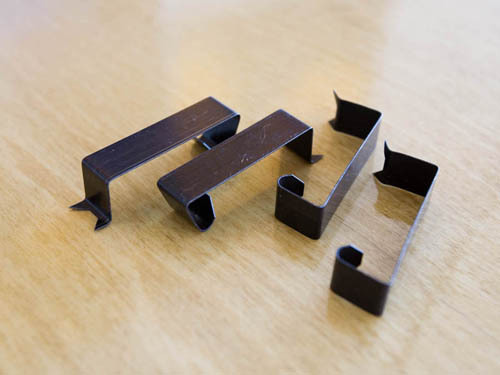 Once you have gathered these supplies you are ready to finish assembling the framed canvas. Set the canvas inside the frame so it is resting on the lip. Every frame will be slightly different, some fit tightly while others are loose. Just be careful not to scratch the ink on the canvas when placing it in the frame.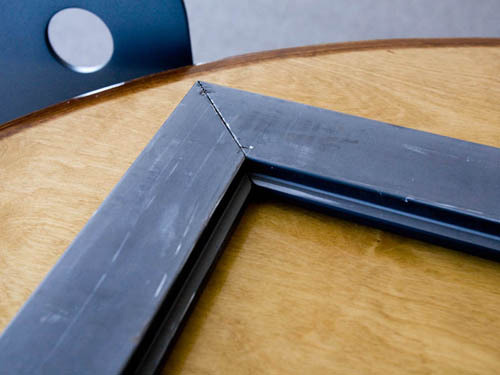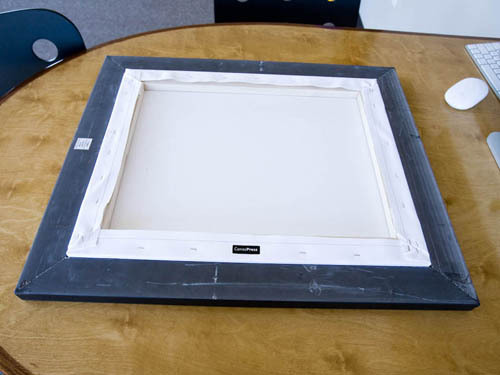 Now you can apply the clips to secure the canvas. Slide the pointed end down along the edge and against the frame like shown in the pictures below. Pull the remaining clip over the stretcher bar and press firmly in place.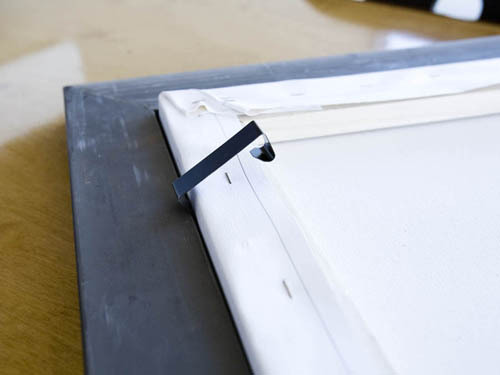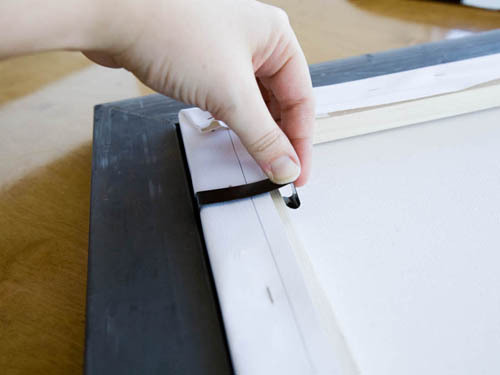 The frame is complete. There are many different ways to hang the finished piece. You can hammer a sawtooth hanger onto the part that sticks out the furthest, be it frame or stretcher bar. Another option is to attach a wire across the back. Many frame shops will clean up the look of the back by taping or stapling a solid sheet of black butcher paper. You can also set your framed canvas on an easel for display.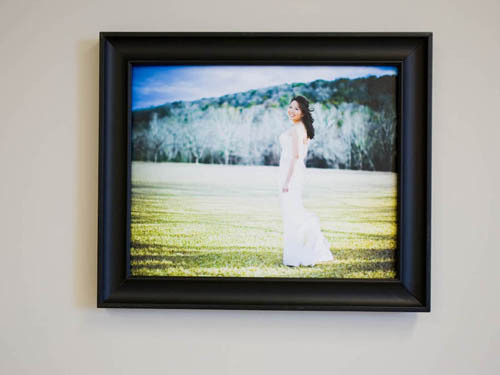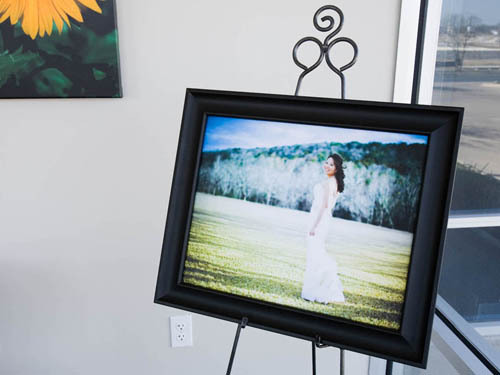 This article is written for Canvas Press. To find out more about Canvas Press' products visit www.canvaspress.com.