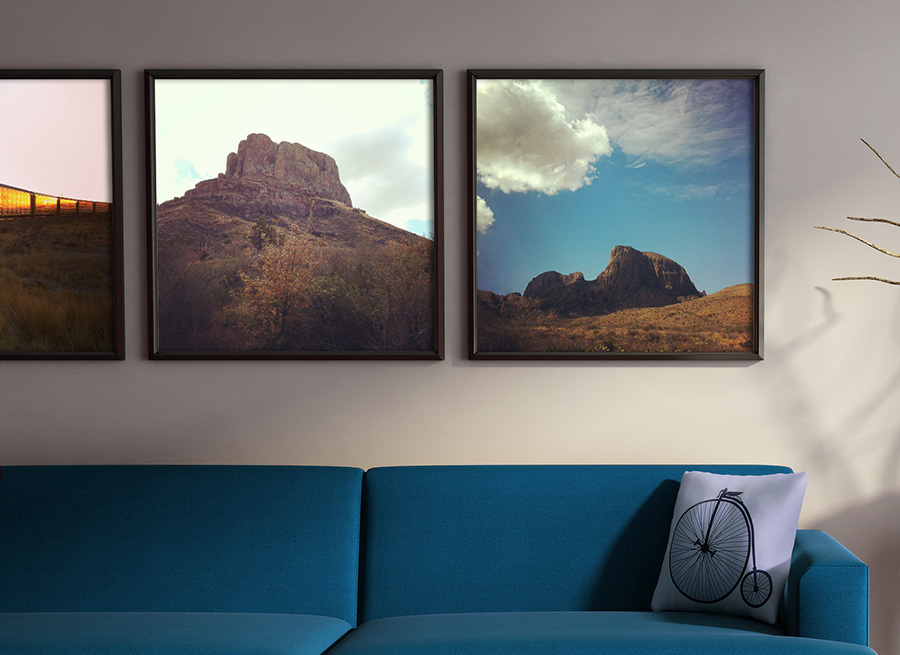 A picture is worth a thousand words, which is one of the reasons why Instagram is so accessible. Why write a lengthy blog post or social update when a picture can say it all? Still, not everyone is on Instagram and it can be easy to miss updates when friends haven't opened the app in awhile. Make your Instagram photos tangible with an instant art gallery of framed photos on canvas taken from your Instagram folder. Between the memory-worthy Instagram filters and the wow factor of a framed canvas print, you'll be getting more hearts in real life for your effort!
Keeping it Square
Instagram's square crop is iconic and has bridged the gap between the retro of square Polaroid snaps by associating itself with the square presentation and a modern tech twist. By keeping the square aspect ratio for your framed Instagram photos you can achieve the same balance of retro and modern. Plus, it's easier to mix and match your images when they share their square aspects in common, especially if you print to canvas in different sizes.
Big Prints for Framed Statement Art
As few as two photos on canvas can make a gallery, especially if you take the plunge and go big with your prints. Float frames are perfect to capture the gallery look with bigger canvas prints. Canvas Press also offers other framing options for your canvas, such as:
Classic black and white frames perfect for a crisp, modern look.
Gold frames that go perfectly with the retro look Instagram filters.
Brown frames that provide an attractive, neutral counterpoint for any image.
Photo Collage – One from Many!
Hanging multiple framed Instagram photos on canvas together in a collection creates one work of wall art from many different photos. You can stay with the square ratio or go with a more eclectic arrangement; the square shapes make it easy to block your spaces! If you have more photos than space for canvas prints, a framed Instagram photo collage on canvas is the ideal solution. This is also a great solution if you are moving soon and want to minimize holes in the wall. Stitching together a photo collage in photo editing software allows you to get a similar look to hanging several separate canvases together.
Live, Explore, Click!
has a great tutorial on using the collage templates in Photoshop Elements to get you started.
Up the Retro Factor
Photo booths ruled the 1980s, and they're coming back to rule the 2010s too! The resurgence of photo booths printing those retro photo strips has booths popping up everywhere from the mall to weddings. Take a cue from this cute trend and order your framed Instagram photos in groups of four to hang vertically together. White frames and edges can reinforce the photo-strip look. What will you do with your framed Instagram photos on canvas? Take a look at all the options that
Canvas Press
has to offer to start planning your instant art gallery inspired by Instagram.
This article is written for Canvas Press. To find out more about Canvas Press' products visit www.canvaspress.com.