Are you looking for easy art projects for the whole family to enjoy? It isn't always simple to find a project to which family members of all ages can contribute, especially if you're looking to create not just memories but keepsakes that will stand the test of time. The following digital photography art projects will involve all members of the family, from young to old, and can help you create precious keepsakes to use as wall art or memory boosters years from now.
Family Photo Shoot and Collage
Professional and semi-professional portrait photography has come down considerably in price since the recession, meaning that in some areas families can hire a professional photographer for a one hour photo shoot for as little as $100. Considering the quality of the photos you can get from such a shoot and the ability to include all members of the family in the photos, this is a great deal. Hire a photographer who will sell you print quality digital images from your shoot, and pick your favorites as a family. Then have the images printed as a canvas wall art collage by a professional printer.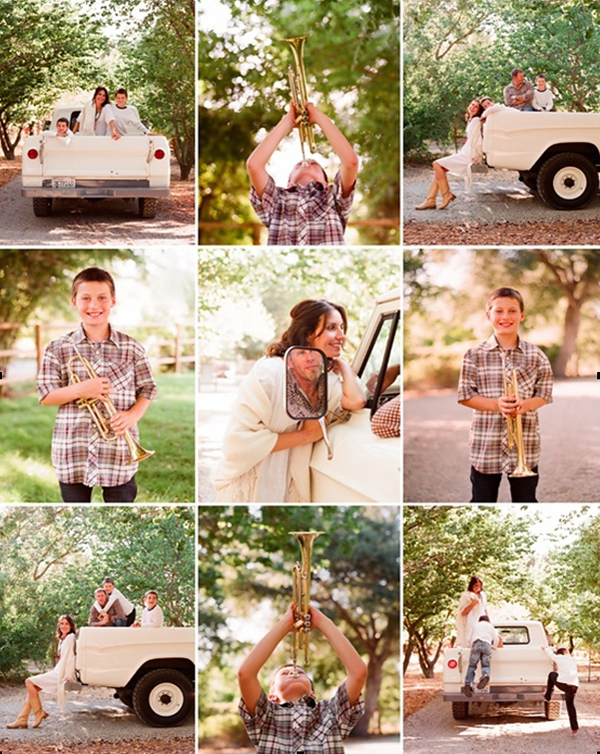 Made to Order Family Scrapbook Pages
You might be hesitant to start a scrapbook, considering the time, effort, and cost of regularly creating scrapbook pages. Why not create one-off family scrapbook pages to display? There isn't a rule that scrapbook pages have to be bound and numbered! Each member of the family can contribute a small, lightweight item to a scrapbook page, like:
Buttons
Ribbon
Cufflinks
Lucky coins
Cut outs from previous artwork
Favorite photos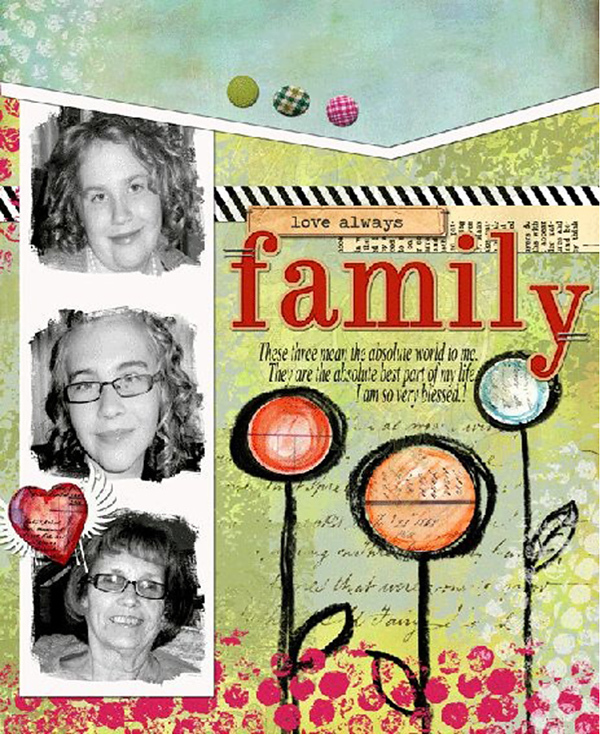 This way, every family member is represented. Young children can help with gluing and putting things together, while older children can help with any cut outs. Plus, everyone can have input on the photos, paper, and words used to create a stunning wall art scrapbook page.
Ideas for Old Family Photos
Most families have photos of previous generations stored in photo albums, since it's hard to integrate older photos with the look and feel of new photos. Plus, you never want to risk damaging these irreplaceable mementos. With today's tools, though, you can make high quality scans at home to duplicate these photos, and have them professionally printed to use as art prints. Have all members of the family sit together for an afternoon going over these old photos, telling their stories and memories, and then pick the family's favorites. After scanning the photos and having them made into prints, you can integrate them into your existing home décor using alternate display methods like:
Stringing clothesline and clothespins across a matching frame
Changing photos into black and white after converting them to digital photography
Carefully rolling the photos and inserting them into mason jars and glasses
Making "photo wreaths" by overlapping old and new photos in a circle
You can even use these older photos in your other art projects, like scrapbook pages, so that they become a seamless part of your family's personality and history. The possibilities are endless with digital photography conversion, and once you see the results you might wonder why your family didn't try this earlier!