Fresh? Edgy? Studious? Playful? The way a bedroom is decorated can be an enjoyable and inspiring reflection of an individual's personality. Decorating a teenage girl's room in a way that reflects her unique spirit and interests is an important activity that can boost self-esteem, creativity and relaxation all at once.
Stuck for ideas on decorating a teenage girl's room? Check out some of these excellent design concepts – many of which call upon your own creative expertise to capture a personalized décor plan that will fit your identity perfectly.
Makeshift Canopy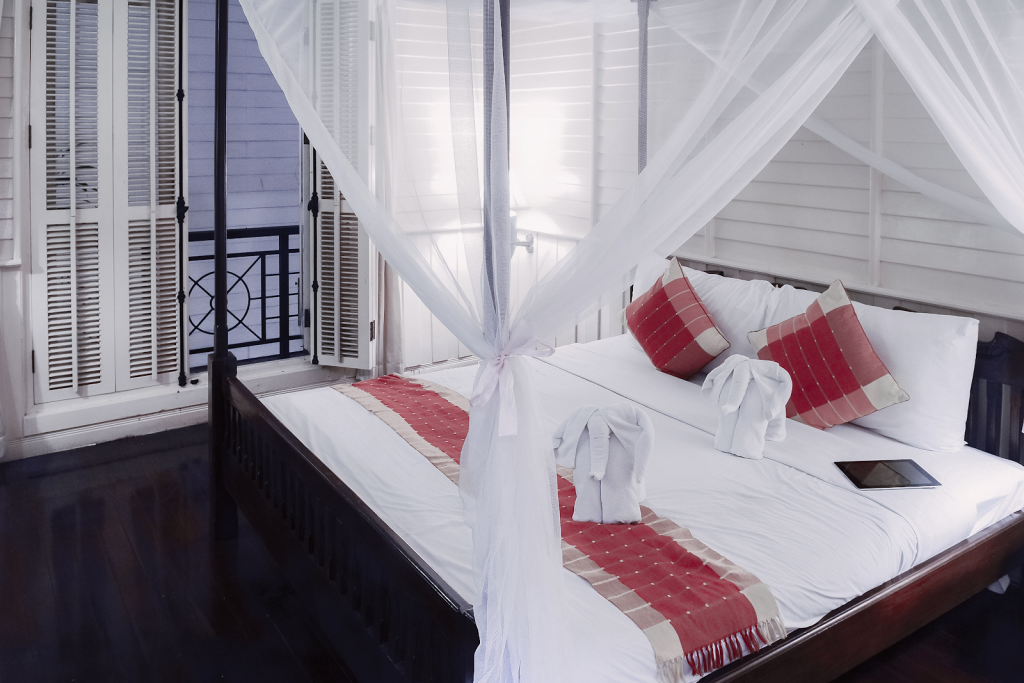 [
source
]
Dreamy, effervescent, and whimsical, a makeshift canopy is the perfect way to jazz up a teenager's room and make it feel like a true escape. Plus, this is a project you can do at home! You won't need to purchase a complete canopy set. One way to create a canopy is to work from the existing ceiling framework of the room. If the room has exposed ceiling beams or built-in ledges near the wall, you can use these features to casually drape fabric over the bed. Pick a pattern that speaks to your own aesthetics. Whether you go with a rugged camp-style fabric or a more whimsical soft-colored cotton, creating a makeshift canopy is a fantastic project to reinvent the bedroom space. Also, you can swap out fabric for little twinkle lights that hang above the bed to give the room a more magical ambiance.
Canvas Prints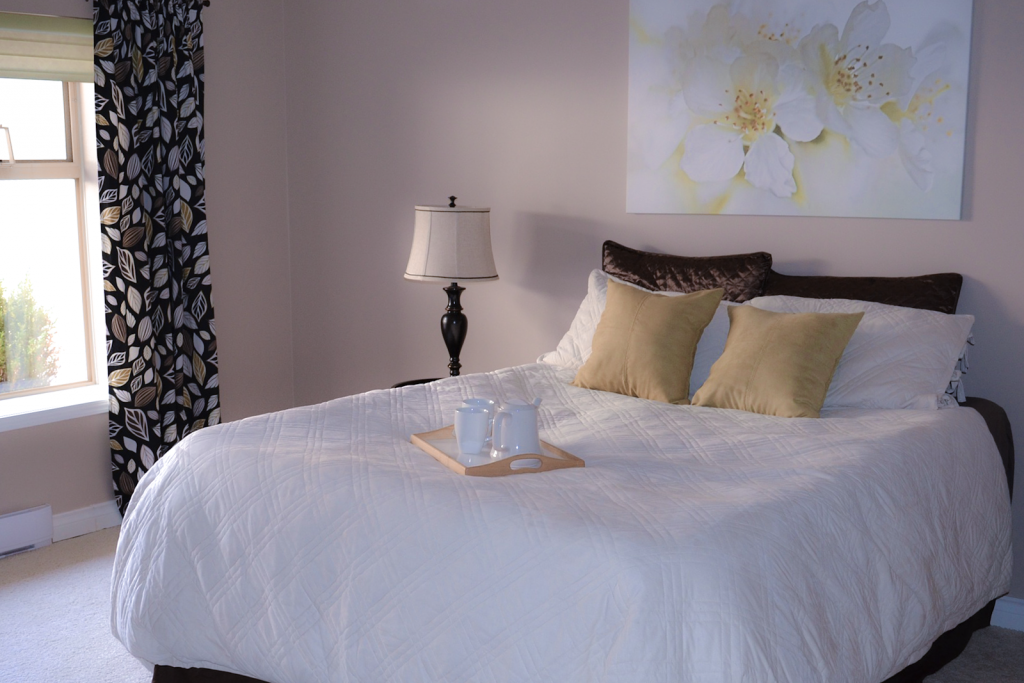 [
source
]
One of the biggest trends in teenage room decorating is the use of canvas prints to decorate. With companies like Canvas Press, it's super easy to create your own masterpiece for your room by using your own ideas. Whether you have a favorite photo from vacation or a group picture of all your best friends, these personal photographs can be printed on canvas for a truly customized display. Almost anything can be printed to canvas – photographs, song lyrics, personal artwork and more. Let your room be your very own art gallery that displays prints in a professional manner on canvas. Canvas Press offers a wide variety of design options, including various dimensions, finishing mattes, and mounting options. Whether you have an awesome collage in mind or you're interested in printing a single photo on a massive canvas for an impressive display, the options for decorating a teenage girl's room with canvas prints are incredible.
Pile on the Pillows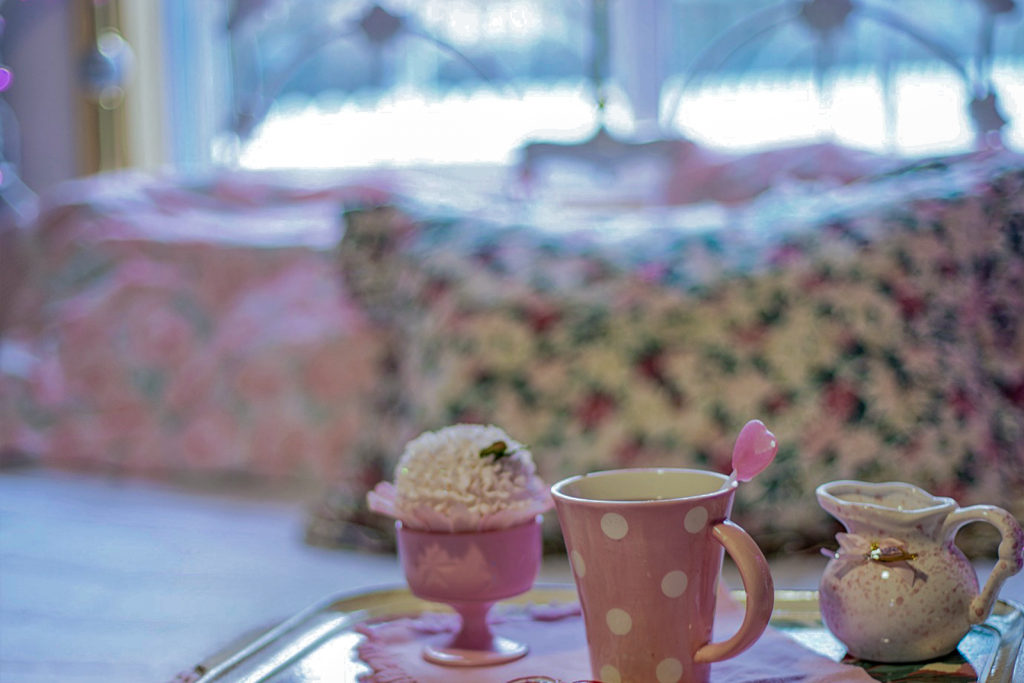 [
source
]
Another great idea to integrate into a teenage girl's room is creating a plush mound of pillows to curl up with. Arrange pillows along the bed for a daybed feel, or create a pile of comfy cushions and pillows in a corner of the room. This gives the room an inviting lounge-style atmosphere – perfect for hanging out with girlfriends or getting cozy with a good book. To keep this décor idea looking tidy, stick with a unified color palette, such as neutrals or pastels. By including a variety of sizes, shapes and textures that all have similar colors, the pillow pile will give off a chic and fun vibe that doesn't get out of hand.
Aspirations
[
source
]
For an even more personal décor plan, take inspiration from unique goals and aspirations. Decorating a teenage girl's room with maps of places she dreams of visiting, college banners of schools she's applying to, or items that remind her of her specific career goals, can foster great energy that feels super personal to her identity and who she dreams of becoming one day. Frame banners, maps and photos for a cleaned up look, or arrange these items in a more eclectic collage for a youthful aesthetic.
Unique Interest Collections
And finally, if you're decorating a teenage girl's room within a budget, draw on the items you already have by taking stock of unique collections that have been years in the making. Whether it's a small collection of colorful glass bottles or a herd of tiny elephant statues that have been collected over the years, these personal interests can be transformed into fantastic bedroom décor themes. Use a well-lit shelf or window ledge to carefully arrange the collected items. Then, use these items as a spring to create an entire theme for the room. Find related photos, posters, bed sheets, lamps and other accessories that either match the collected items in color or fit in with their unique theme. Drawing from personal interests and collections is a fantastic way to put your own mark on the space so that the room truly feels like your own.
Decorating a teenage girl's room can be an awesome project that calls on your unique creativity and self-expression. Use one of these fun ideas the next time you're looking to breathe fresh life into interior bedroom décor!