With canvas making a big name for itself in home décor trends, amateur interior designers and DIY homeowners are exploring new ways to integrate this exciting design material into their unique home layout. When you can't settle for selecting a single photo to display in your home, consider building a collage with canvas. Everyone can use their skills to create a unique and personalized collage on a canvas that will hold a special place in the home.
There are many different styles to choose from. Take a look at some of these delightful approaches to building a collage with canvas and find the inspiration you need to get started on one of your own!
Classic Collage Layout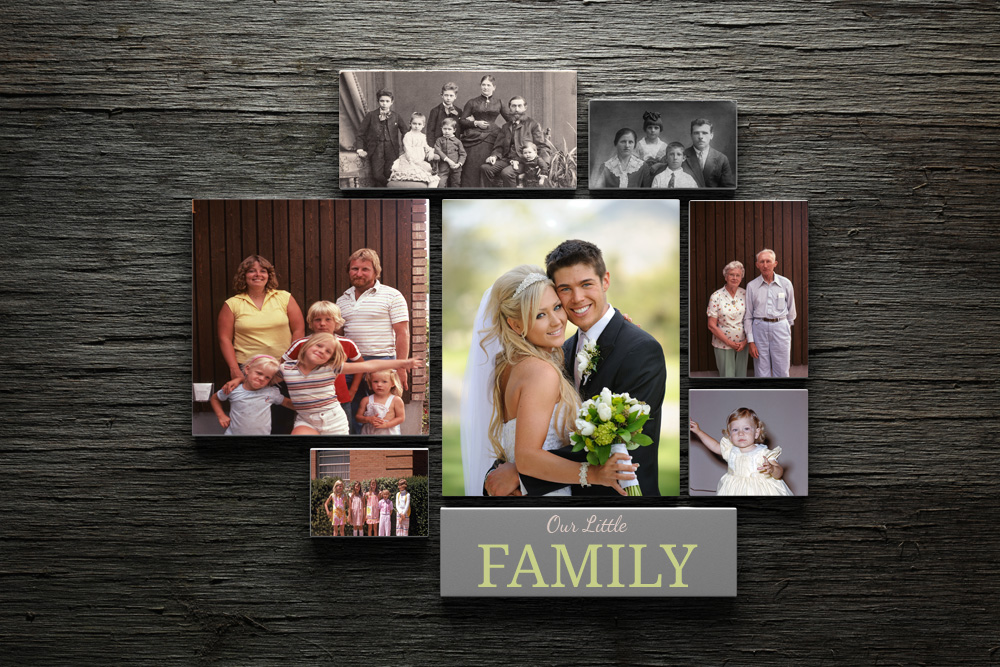 Image: https://rootsfamilyhistory.com
A go-to method of integrating several photos, the classic collage layout consists of arranging an assortment of eclectic photos in a way that feels cohesive. One way to do this is to use a large photo as the focal point to anchors the collage. It may be brighter in color or simply larger than all the rest.
Once you have chosen the photo to serve as the central focal point, then arrange smaller prints of varying dimensions around the central canvas print. This allows the collage canvas to feel cohesive while still including a wide variety of images.
Structured Symmetry
Another approach to building a collage with canvas is to use a structured layout that achieves perfect symmetry and alignment. This technique results in a cleaner visual presentation of photos, which may work in better harmony with modern or contemporary interior design aesthetics.
To achieve the structured symmetry look, choose one photo that will serve as the central focal point. This photo should be a larger canvas than the others and placed directly in the center of the arrangement.
Then, balance this focal point by adding canvas prints of identical dimensions to either side. Be sure that the layout remains even. If adding two small square prints stacked vertically on one side, ensure that the same layout is duplicated on the other side for visual balance.
The content of the photos should also reflect balance. Try using a family photo as the focal point, with the smaller canvas prints on either side featuring photos of the children. This creates great visual structure that will flatter any room.
Using Additional Décor Props
Think outside of the box by including additional décor props in the arrangement. Is there a small wall hanging that can be integrated into the collage canvas presentation in a way that looks natural and effortless? Maybe there is a symbol that your family holds dear, such as an anchor, religious symbol, or family emblem, which would make the collage even more meaningful. Check out your local arts and crafts supply store to find unique gadgets and 2D woodcuts that can be included in the collage.
Family Photo Shoot

Image: https://www.traciehowe.com
If your collage will be made up of several photos, consider having a family photo shoot to ensure background consistency. Whether the backdrop features rolling hills in a nearby park or trendy brick reminiscent of your hometown, visual consistency is key. With the help of a photographer, a family photo shoot can provide a plethora of nice images that feature similar color tones. This will help the collage on canvas appear crisp, clear, and visually sharp. Plus, this makes a great family bonding adventure!
Old and New
Finally, another spin on creating the ideal collage on canvas is to integrate images that are both old and new. Use a relatively new photo as the central focal point and arrange past family photos around it, including those of important ancestors. Don't be afraid to include black and white photos, too.
Some designers like to stick with a theme, such as wedding photos, and include a single wedding photo from the new couple, along with wedding photos from their parents and grandparents. This is a great way to honor the past and the respective families of the new couple, too.
Create a Stunning Collage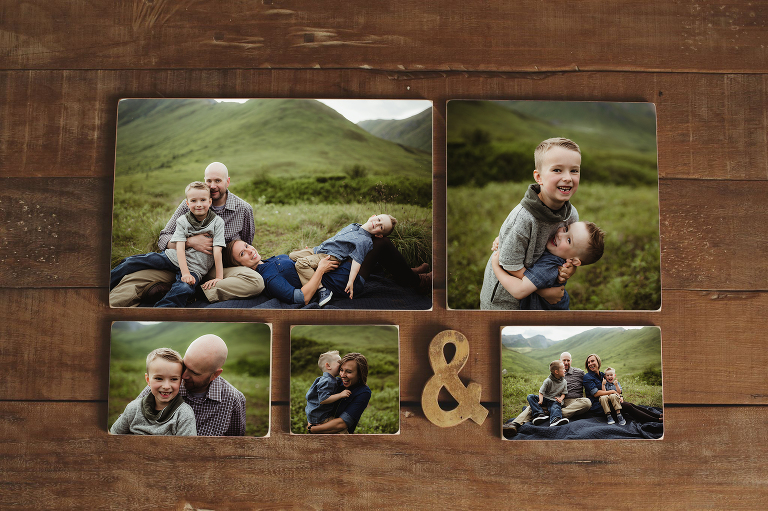 Image: https://sarahbethchamberlain.com
Creating a captivating collage on canvas has never been more exciting, now that there are so many options available. Use these ideas as inspiration for your own collage canvas!