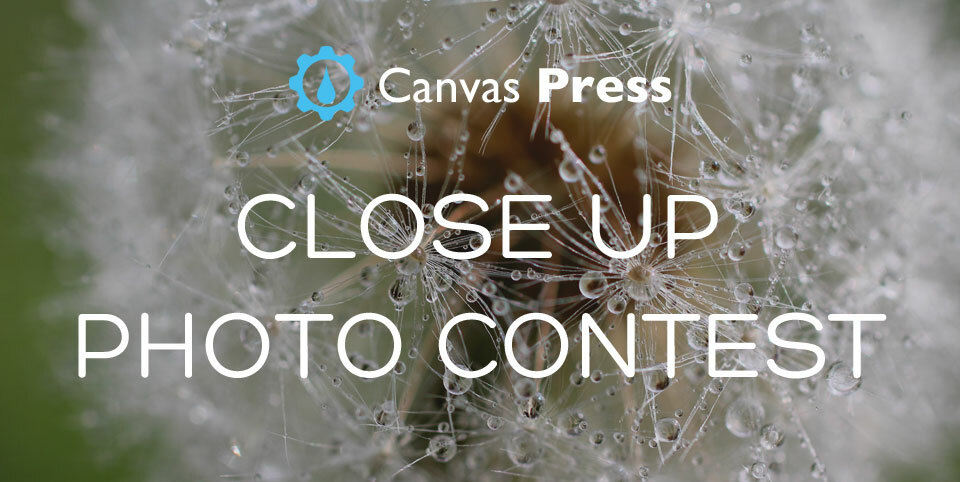 We are pretty excited around here this beautiful Friday. No, not just because it is Friday. We have just launched our very own
photo contest
...on canvaspress.com. Our first contest is a Close Up / Macro photo contest. Look through your stacks of old pics or go out and take a new one. Make sure it is a close up photo. We will be taking entries until Friday, September 4th at midnight. Then voting will begin on Sunday the 6th. This will not be a popularity contest. We do encourage our entrants to get the word out that their photo has been entered into a contest, but just getting the most popular votes won't necessarily win you the contest. The top 10 in votes will move on to the judging phase of the contest. From those final 10 photos, 3 will win. Up for grabs this go round is: 1st Place - $250 Canvas Press credit to use on any product 2nd Place - $150 Canvas Press credit 3rd Place - $75 Canvas Press credit We promise to push your creative boundaries with future contests. There are some interesting topics coming up in future contests. We wish you all the best of luck and we truly can not wait to see what you enter. Here are some quick points about the contest:
Enter up to 3 different photos
You can change your entries up until the 4th at midnight (CST)
Voters can select as many photos as they would like to vote for.
Votes will stay selected. So the next time you log in your votes will still be selected.
Once the voting period is over, the votes will be counted and the top 10 photos with the most votes will be judged.
The winners will be announced on Tuesday September 15th.
Click on the link to enter:
Canvas Press Close Up Photo Contest
As this is our first photo contest on our new site we would love to hear your feedback. You can contact us via email at support@canvaspress.com to let us know your thoughts. Good luck everyone!