Let's change gears for just a sec. You all know that of course you can print your photos on canvas, but have you ever thought of creating graphic or word art on a canvas? It is a lot easier than you might think, and can be a great addition to your seasonal home decorating. Since Christmas is upon us let's go through the steps of making a fun Christmas canvas wall art print based on a Christmas carol. Here is what you will need for this jolly 'ole...project:
Photoshop or Photoshop Elements. You can also do this with Powerpoint or even Microsoft Word if you are in a pinch.
A cool font or fonts of your choosing.
A line from a Christmas carol that you love.
1st off I am going to pick the perfect font (sometimes this could be fonts depending on the project you want to take on). I am a professed font-aholic so at least I have admitted it. My favorite place to get my font fix is definitely
Dafont.com
...I could (and have) spent hours on there pouring over all of their fonts. Most computers come with the standard font choices and one of those may work so be sure to check there first before venturing to free font sites. Here is one quick rule about mixing more than one font on a page. Normally serif and sans-serif fonts don't play well together, but you know what, ultimately it is up to you because this will be hanging in your house. I found a font I really like called "Pinstripe Limo" that has a little vintage flair.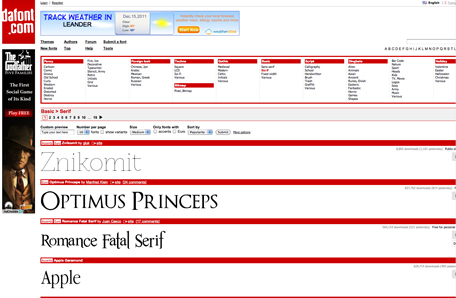 2nd step is to come up with a line from a Christmas carol that you really like. This can be kind of tough to narrow down. So if you have 3 or 4 that you really like then think about doing multiple canvases and place them throughout your house to tie all of your decorations together or even give one as a gift I finally landed on a line that I really like (after listening to Christmas music for 8 hours straight). I am going to go with "Have A Holly Jolly Christmas" in my Pinstripe Limo font. 3rd step is to consider the size of the canvas piece and the color scheme. I am a big fan of large graphic prints. I love how they can make a bold statement, but they can so easily tie into the rest of your decoration around the house. So they pull double duty...centerpiece or supporting role. I am going to make my canvas art piece 20" wide x 30" high at 180 dpi (by the way, 180 dpi is the perfect resolution for fine art printing onto canvas). And for my color scheme. My wife and I have been on this kick the last few years of using non-traditional schemes for our holiday decorating. Not that there is anything wrong with red and green, but we like to play with color. So for this project I am going to go with a lighter blue background and my font will be brighter red (well at least one of my colors is a traditional Christmas color). Here is the blue I chose.

My 4th step is to go ahead and start typing and formatting my text on my 20x30 file in Photoshop. You may have to play around a little with your formatting. The easy way around this is putting each line of type as a separate layer in Photoshop. That way you can move it around anywhere you want. Again, there is no wrong way to do this. You get to use that creativity of yours to format your text however you like. I am a big fan of crisp and clean lines so this is what I came up with.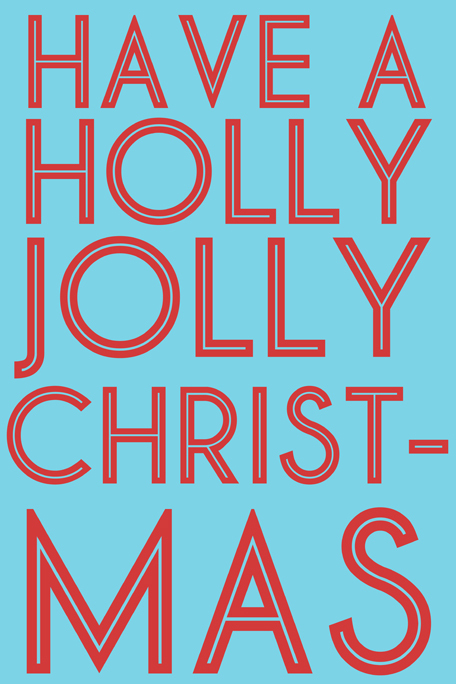 I finished up my Christmas canvas art by adding a few snowflakes on a layer behind the text to add a little texture and depth to the photo. This was another font I found on dafont.com called WWFlakes (did I mention I love fonts). Here is the finished project. Just imagine all the possibilities you could start to explore by adding text to photos and decorating with inspirational words. We will be giving you many more ideas on this on the upcoming weeks. I can't wait.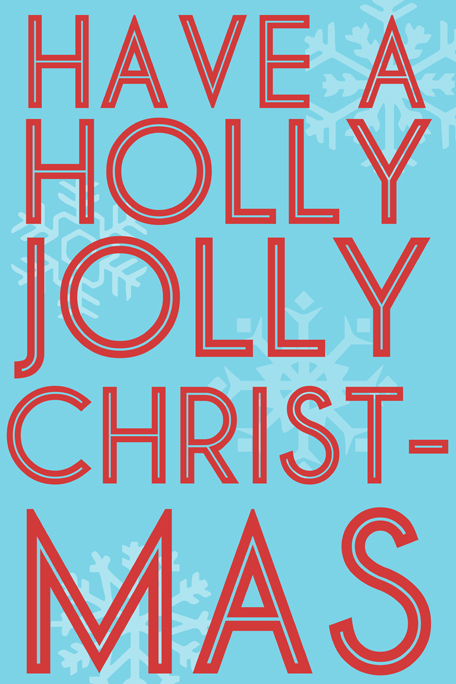 Now all you have to do is log on to Canvas Press, upload your finished Christmas canvas wall art file (jpg), select your canvas depth and size (20x30 for me), and I am going to select the color border option and match the color on the side to the blue on the front. Then just add it to your cart and you are ready to go.