Going to the office day after day can get exhausting, and employees often find themselves battling apathy, a lack of energy, and no real sense of a purpose. The job that was once an opportunity to change the world can easily start to feel like a forty-hour a week prison sentence. As employees get more discouraged about their work, their productivity starts to decreasing, affecting the entire business. Thankfully, by using canvas prints for your office, you can lighten up the feel of the entire work area, giving yourself and other employees a much-needed boost. Listed below are seven different office space artwork ideas to help you get started.
1. Family Photos.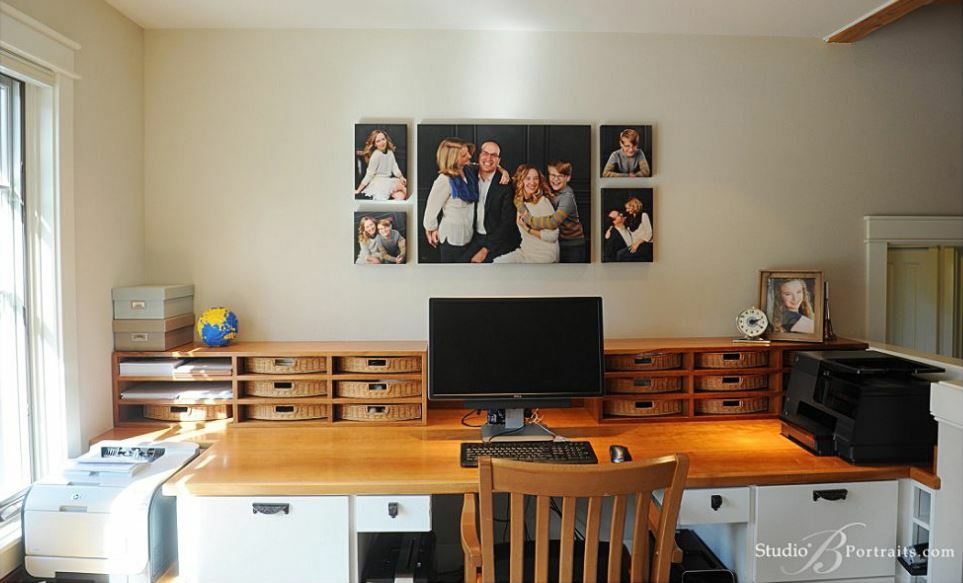 (Photo credit: http://www.studiobportraits.com/)
Whether someone is at work or at home, their family is the most important part of their lives. You can help employees feel at ease while reminding them of their true goal of workplace success by putting up office canvas prints that display images of their families. When employees see the faces of their spouses and children, they will be encouraged to succeed at the workplace.
2. Employee Group Photos.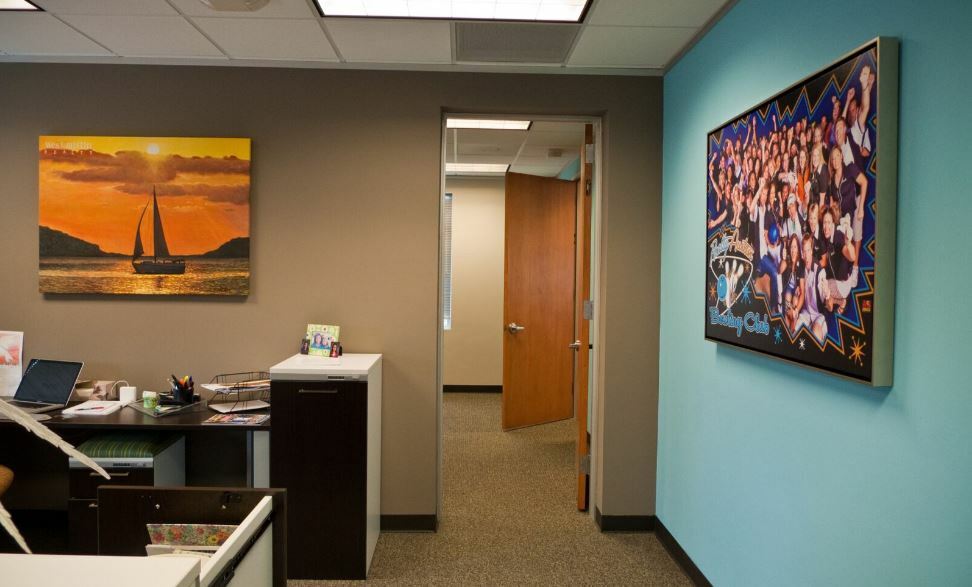 When you work together in an office, you become more than just associates – you become close friends. Consider taking a group photo of all the employees and then using it in an office space artwork idea. The image will remind employees that they are part of a team working toward the same goal.
3. Book Quotes.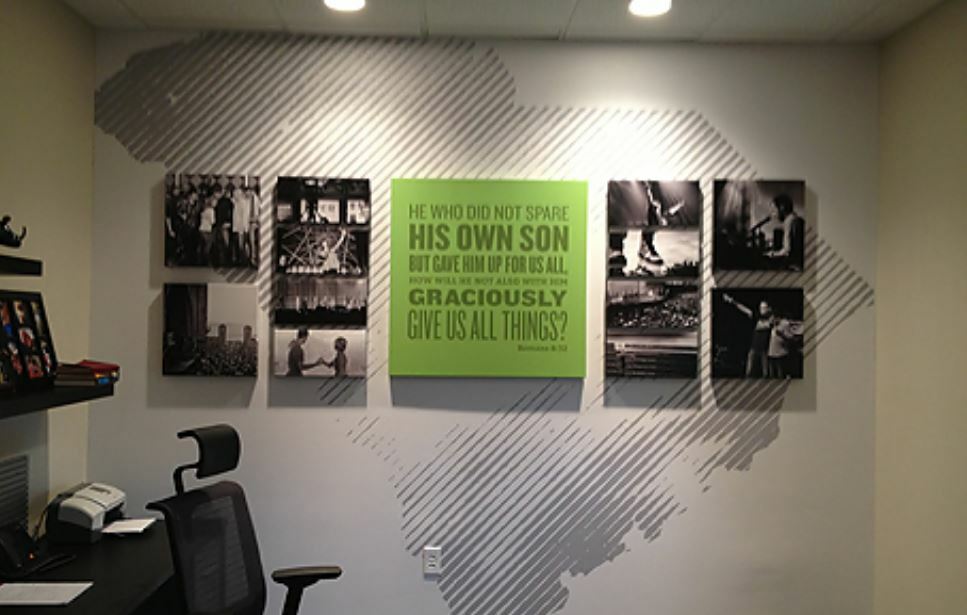 Books are full of lines that can inspire and encourage. Look through self-help, motivation, and even fictional books for lines that will uplift employees. Depending on your business, you might also consider adding quotes from religious and spiritual books. Make sure to avoid any quotes that might be depressing, disheartening, or go against your business' desired aura.
4. Mission Statement.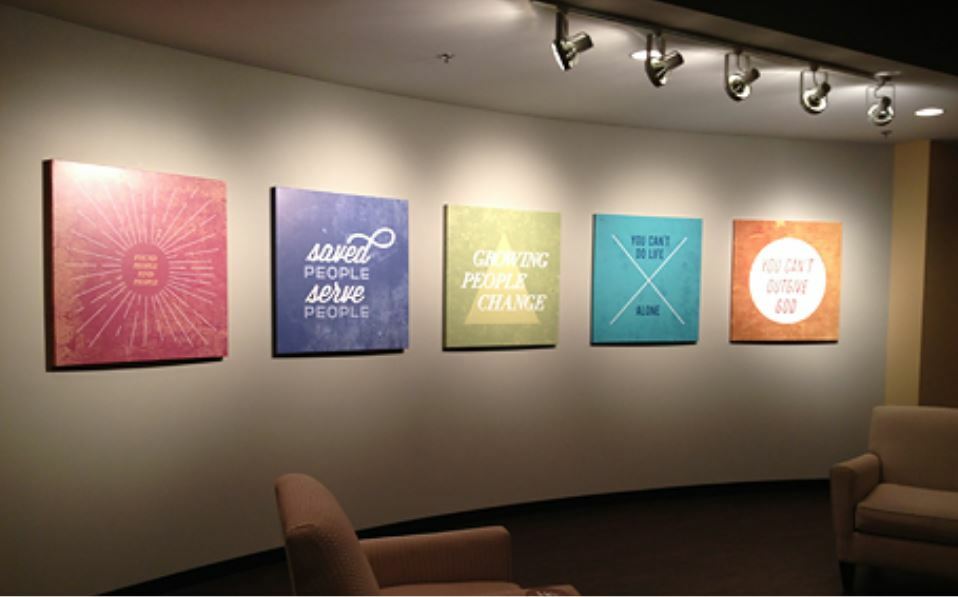 Every business should have a clear mission statement. Take part of this mission statement and include it on a canvas print for your office to constantly remind employees that their work matters. If you don't have a mission statement, employees can work together to create one.
5. Scenery.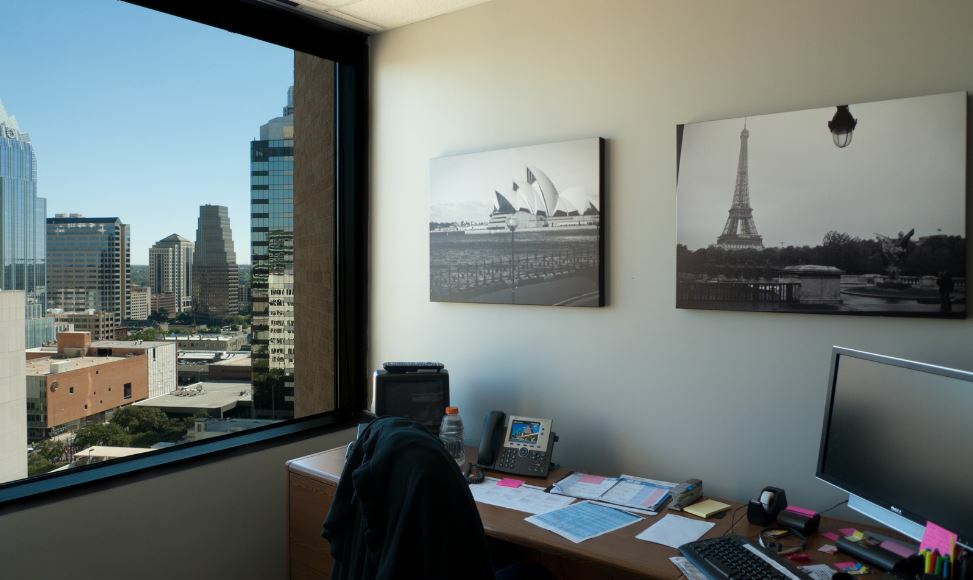 The world is full of beautiful scenery that can take one's breath away. Consider putting up canvas prints for office spaces that include outdoor scenes that will refresh, encourage, and enlighten. Some of these scenes might include waterfalls, large cities, or natural wonders
such as the Grand Canyon. An employee who is getting frustrated with a project can re-energize by looking at one of the peaceful scenes.
6. Professional Artwork.

There are many artists who have the ability to set the tone for an area with their drawings and paintings. Search out pieces of artwork that will speak to the goals of employees and encourage an overall positive aura in the office space. Depending on your theme, you might choose modern art, more traditional pieces, or scenic drawings.
7. Employee Artwork.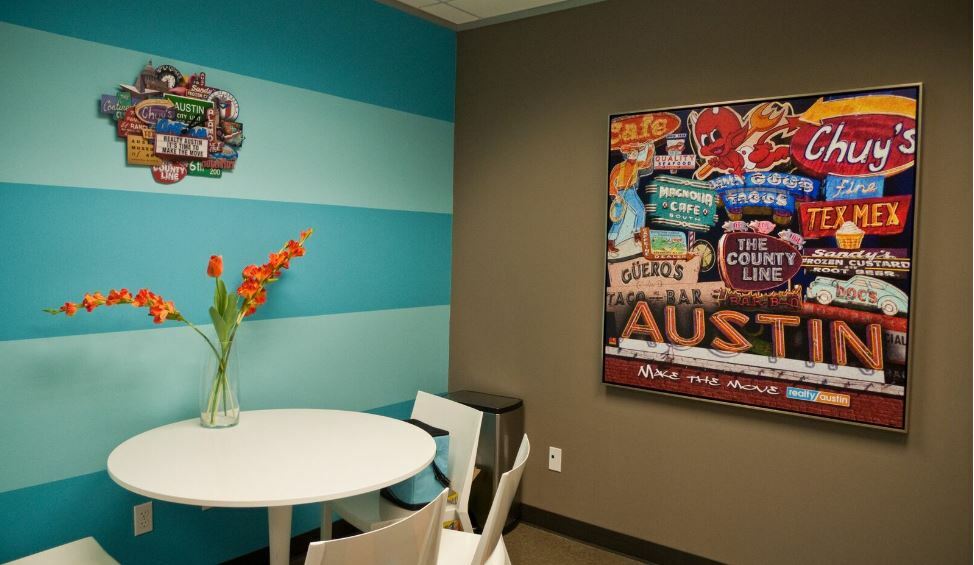 Hidden talent is everywhere and some of your employees may have artistic skills. Consider encouraging employees to paint or draw a picture for your office artwork canvas. Once every employee has completed their artwork, choose one to be added to the canvas.
To encourage employees to do their best at the office, you should try to make the work area as enthusiastic and inviting as possible. You can achieve this goal by adding canvas artwork to your office. Improving the workplace will give employees encouragement to work harder, achieve more, and struggle to meet goals. Use the seven office space artwork ideas listed above to choose the right kind of images to give your employees the boost they need!