Canvas prints are the perfect gift idea for almost any occasion, but are particularly popular during the holiday season. The winter holiday season in particular is a time when festivity, love, and thankfulness are in full swing. Canvas prints are a unique, long-lasting, and creative gift for loved ones. Being able to choose what you'd like printed means that the only limit is your imagination.
Here are 5 wonderful canvas gift ideas for this holiday season.
Share Your Family Holiday Photo in a New Way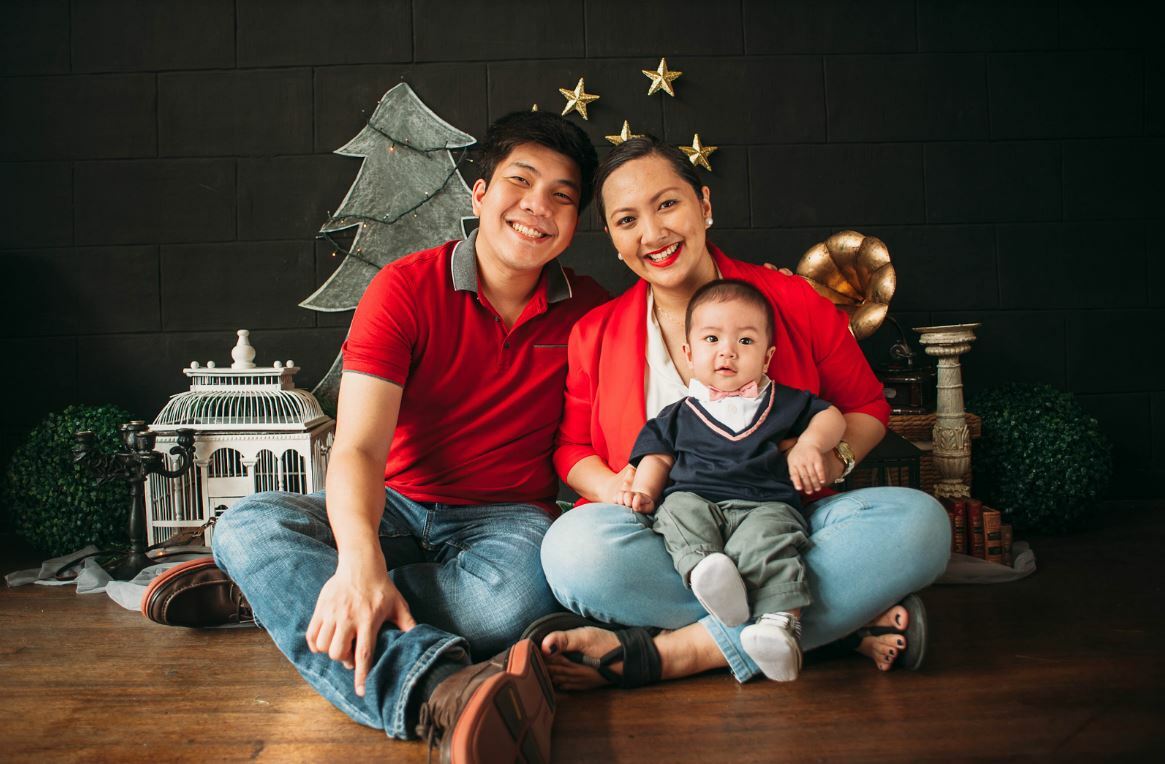 (Photo credit: somethingprettymanila.com)
When you think of canvas you often think of traditional art, such as watercolor or paint. However, companies like Canvas Press offer you the ability to print nearly anything you can imagine onto their canvas. This opens up a whole world of possibilities for photo canvas gifts.
A common tradition for many families during the holiday season is to share a family photo with loved ones, especially those long-distance relatives you may not be able to see often. Typically these photos are printed on thick glossy paper and mailed, but why stop there? If you're invested in professional photography and have captured a special moment with you family consider having the photo printed on canvas.
A small to medium size canvas is ideal for printing and giving a holiday family photo for very close relatives, such as your parents or grandparents. This could also be a very welcome gift to your spouse or partner as a surprise as well.
Go with a Traditional Holiday Painting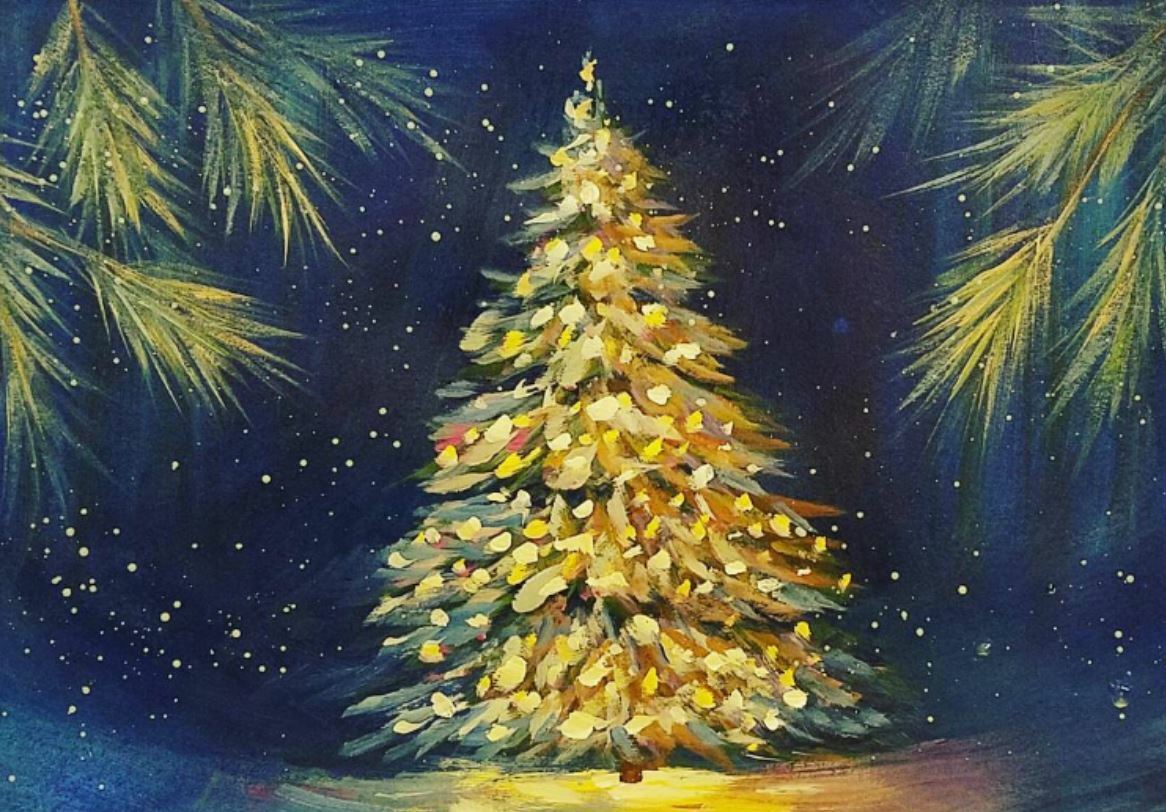 There is absolutely nothing wrong with sticking to more classical or traditional art when deciding what to have printed on canvas. One of the neatest things about having custom canvas prints is that there aren't limits are what you can have done. If you found a picture of a painting you love or are particularly fond of the art on a holiday card you can have it printed on canvas.
Traditional art, such as a painting, has a warm feel to it that instantly brings a feeling of home. For the holiday season you can select a wintery landscape, a country scene with wildlife, a vintage holiday postcard art or poster, and more. Don't forget that if you have a talented artist in the family or perhaps a child that has painted a holiday picture, you can get these printed on canvas as well.
Use Festive Lettering to Bring Fun to Holiday Phrases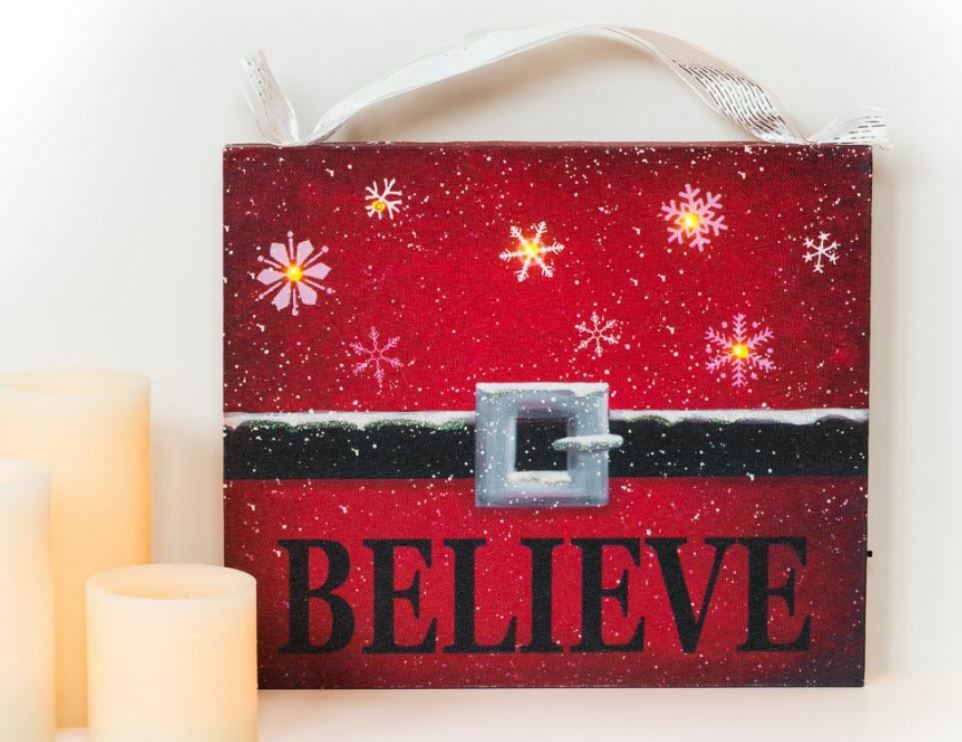 (Photo credit: molliesmarket.com)
Sometimes a family photo is a bit too personal or perhaps you want to give a set of canvas prints but have run out of ideas. A great personalized gift that your giftee can hang up during the holiday season (and many more after) is a print of a popular holiday phrase. The trick to making it different is to include festive and fun lettering.
Some examples of classic phrases include:
"Noel"

"Peace on Earth"

"Winter Wonderland"

"Happy Holidays"

"Merry Christmas"

"Joy to the World"

"Be Thankful"

"Believe"
While these simplistic but traditional phrases are great ideas, you can also consider more inventive, fun and novel ideas like. Some ideas include:
"Bah Humbug"

"Candy Cane Wishes & Mistletoe Kisses"

"Don't Get Your Tinsel in a Tangle".
After selecting a phrase you can search for holiday-themed fonts. Also consider what color palette you will choose. Traditional holiday colors include shades of red, green, gold and silver. Bold white lettering in a bubble font stating "Ho Ho Ho" on a rich red canvas can love festive and eye-catching. If you enjoy DIY projects you can also add glitter or fairy lights to the canvas after you receive the print.
Showcase a Local Attraction or Meaningful Location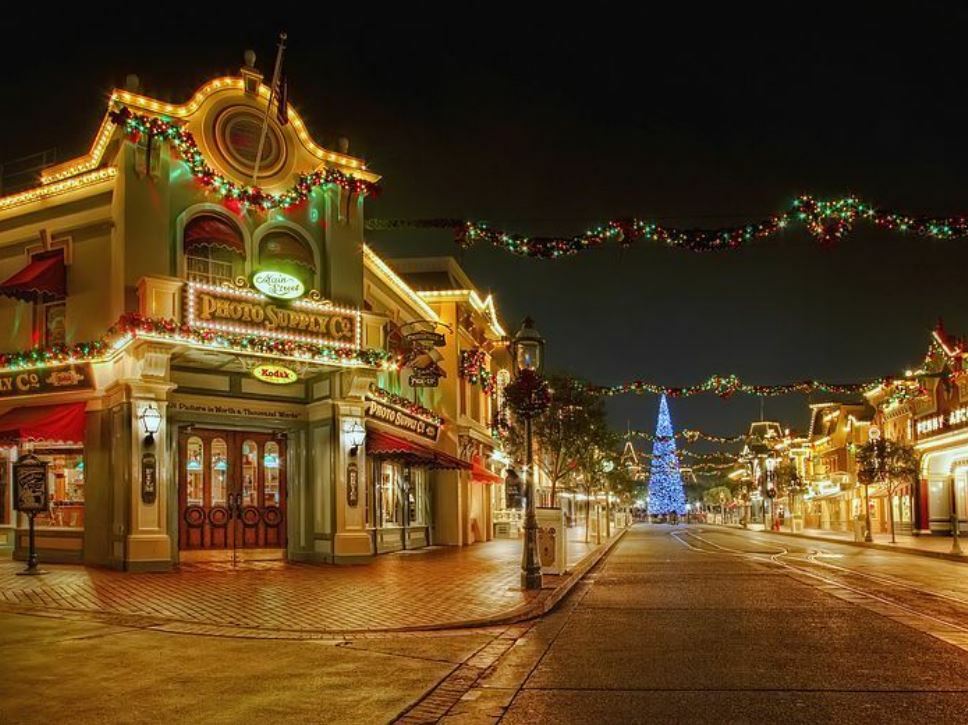 (Photo credit: ezhlaustin.com)
Want a gift that combines photography, art and something close to home? A great way to combine all three is to have your canvas printed with a photo of a local attraction in your hometown or some other location that means a lot to you. If you are someone that puts a lot of effort into your outdoor landscape you could even shoot a picture of your home laden with snow and strung with Christmas lights, depending on how early you decorate.
This idea is perfect for something that is intimate but still great for family or friends of the family. It also gives you a way of sharing something or some location important to you with others.
Choose Your Favorite Holiday Song Lyrics
(Photo credit: lindsayletters.com)
If simply holiday quotes aren't your thing or the person you are giving your gift to is a big fan of Christmas music, the perfect solution is to have a canvas that shows off a holiday song. Similarly to printing a quote, printing a section of song lyrics in a bold font is personalized and quite fun. It also works very well combined with other canvas prints, say a trio of small prints that include a family picture.
Some ideas for holiday lyrics include:
"All I Want for Christmas is You"

"Walking in a Winter Wonderland"

"Baby It's Cold Outside"

"Snuggled Up Together like Two Birds of a Feather"

"Santa Claus is Coming to Town"

"Let it Snow, Let it Snow, Let it Snow"

"I'm Dreaming of a White Christmas"
It isn't too difficult to subtly ask the person you are buying for what their favorite holiday song is and then select lyrics from that song.
Canvas prints are easy to care for, durable, and match essentially all types of home decor. Rather than giving simple pictures or personal holiday art, consider having your design printed on canvas instead of placed in a dated picture frame. Canvas art is one type of gift that will certainly make a big impression to any giftee, even the most picky.