We are back from New Orleans, and oh what a trip it was. I think the only bad part about the trip was the traffic that we hit getting into New Orleans...the 8 hour trip turned into a 10 and a half hour trip. But after that it was smooth sailing. We met a ton of terrific photographers and everyone was so nice. We answered a lot of questions about our photo canvas prints, our aluminum prints, and where the bathroom was (kidding). It was a very large trade show with some very large printing companies...but I think we did a great job of standing out from the crowd. People could come up and touch the canvas prints and ask us specific questions about the best ways to produce a photo to canvas or photo to metal print. We did get to have some great New Orleans food and checked out a few of the local flavors. Here is a taste of what I caught from just my iphone during the trip. Next week I will share what we caught on our regular cameras...you can tell us which you like better.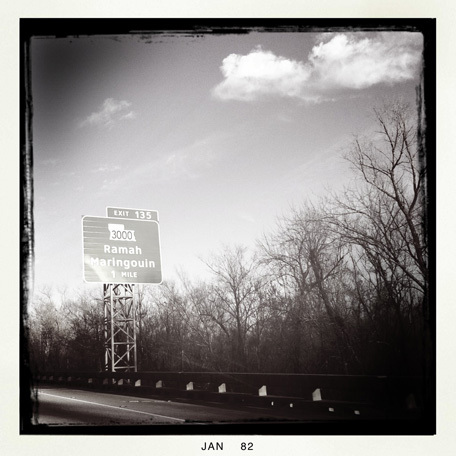 A few from the trip there.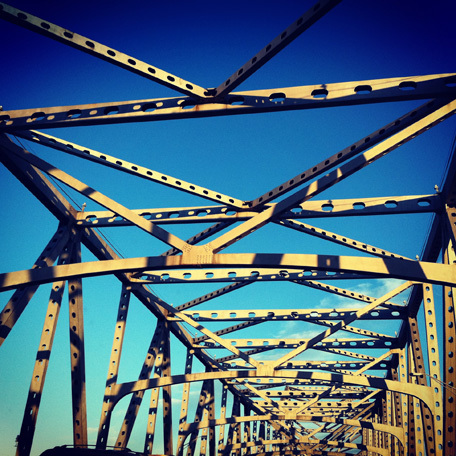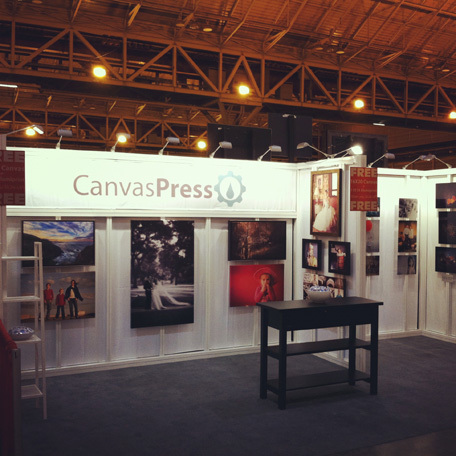 Here is what our booth looked like. Very nice.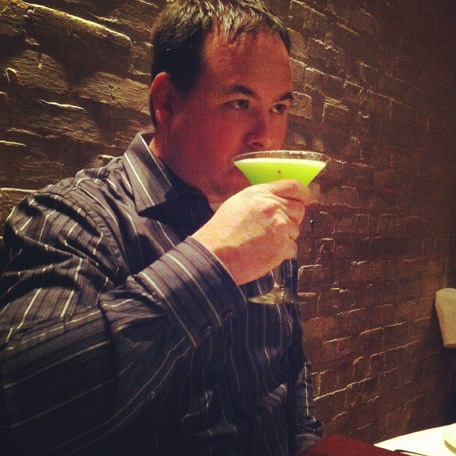 Here is our owner (Doak) enjoying a fruity cocktail...he is a man's man.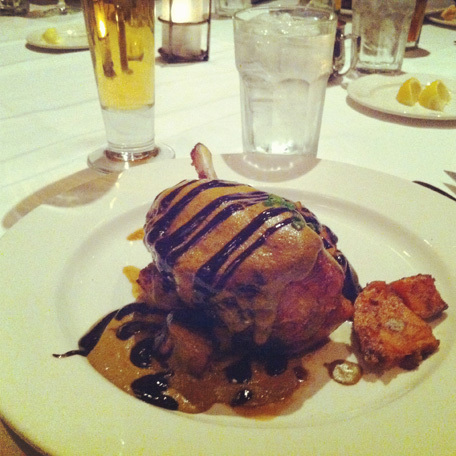 Had to include some food shots...this is the double cut pork chop I ordered from Emeril's...possibly one of the best things I have ever eaten. I am still dreaming about it.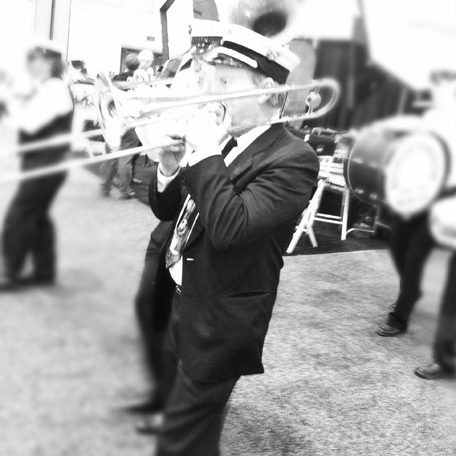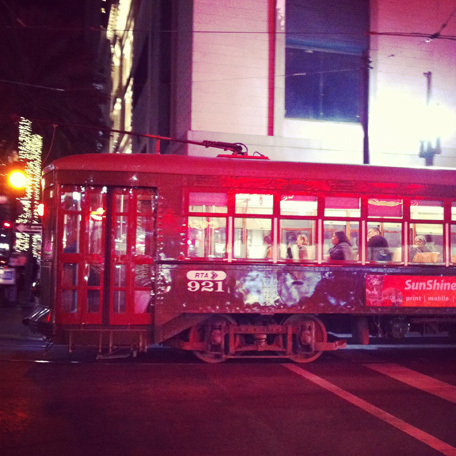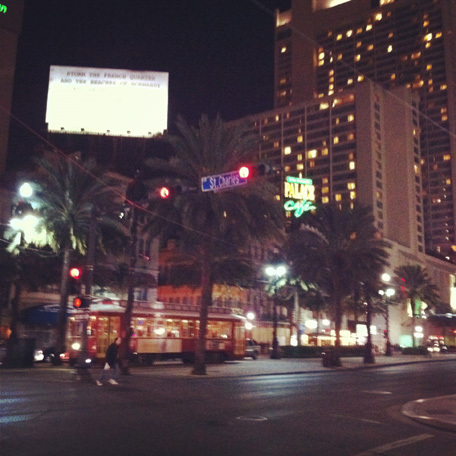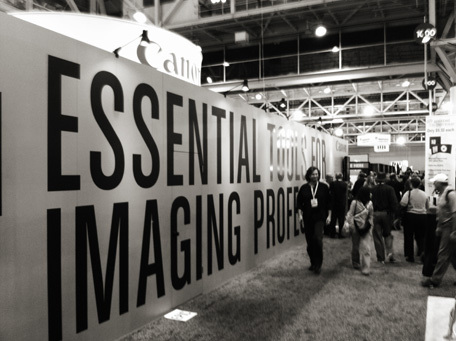 A few shots from the actual trade show. Canon had a cool graphic wall behind their booth.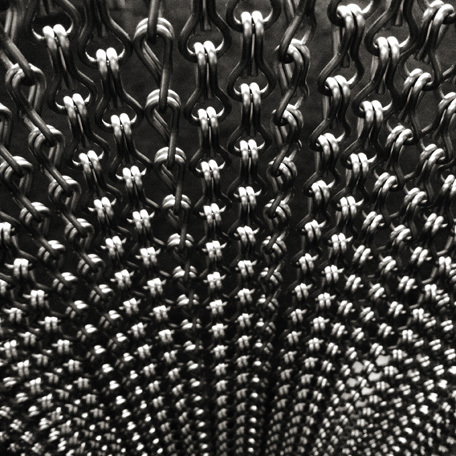 This was part of another booth...I can't remember which company it was though.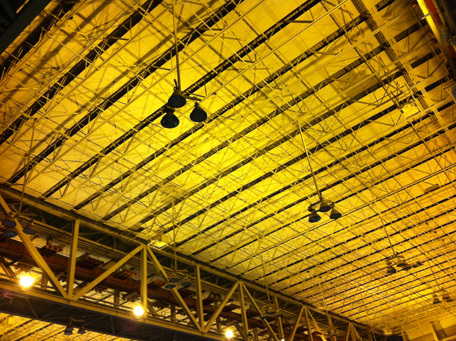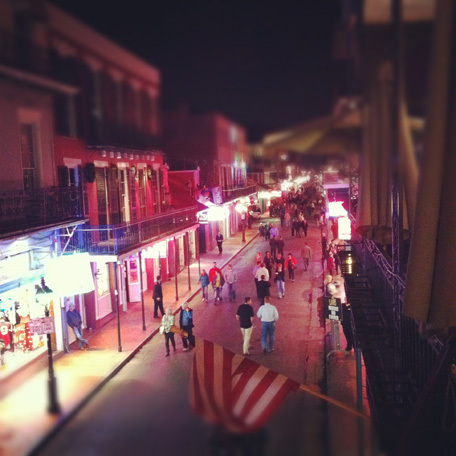 The is the view from La Bayou restaurant on Bourbon Street. Excellent view, excellent food.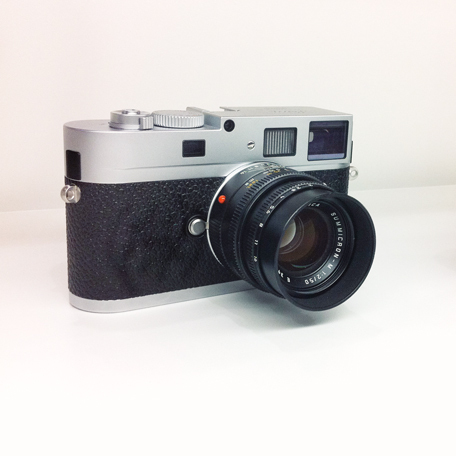 This is the Leica M9. This little camera retails for...hold your breath...$7,000.00. You can pass out now.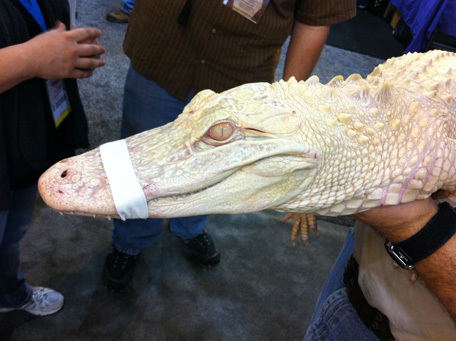 Yup, you could even get your photo taken with an albino alligator...or is it a croc?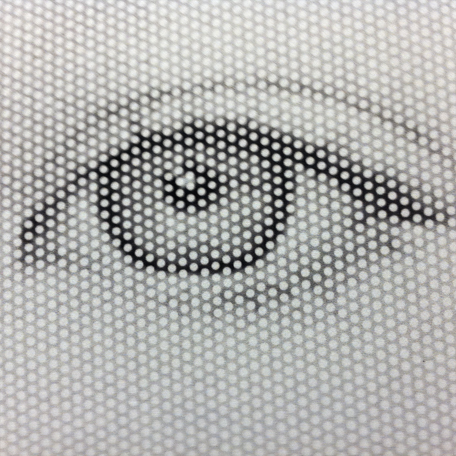 Part of an exhibitor's booth.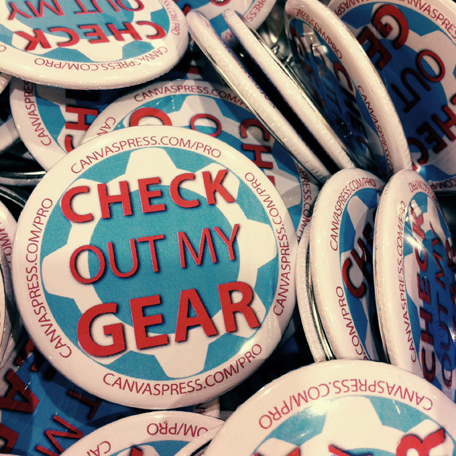 These are the buttons we were passing out. There is only a few left if you want one.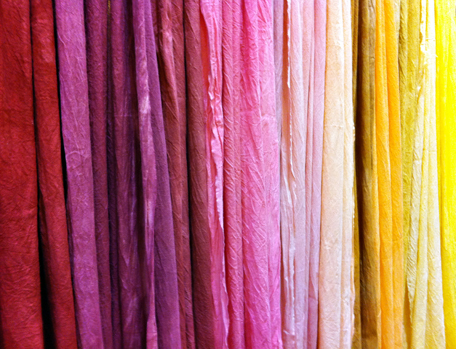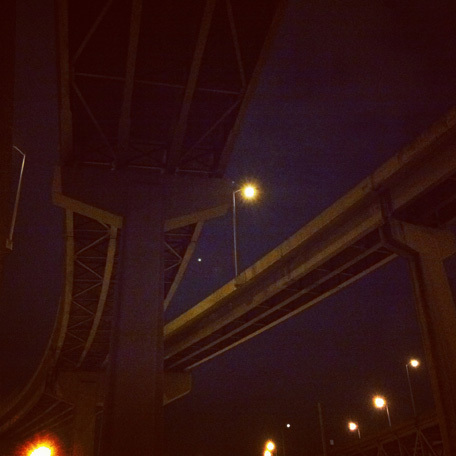 We'll end it with a few night time shots of downtown New Orleans.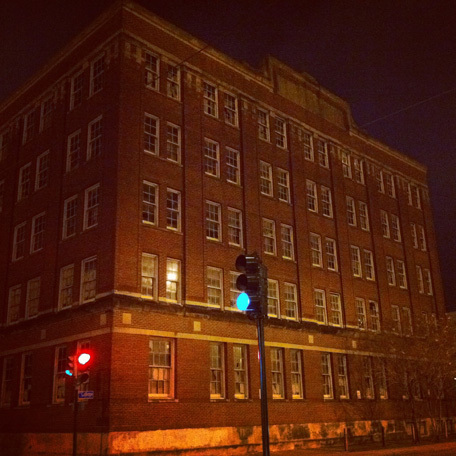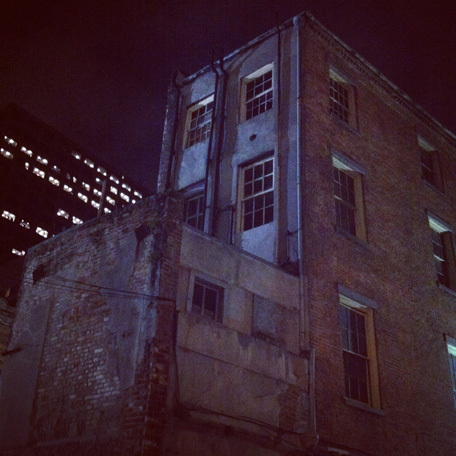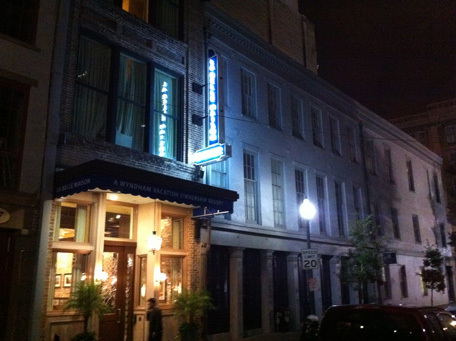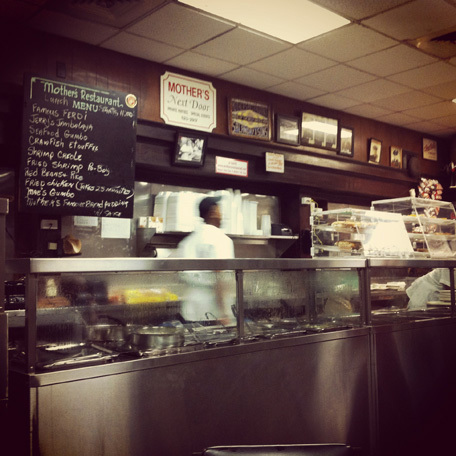 Oh, and this is the inside of Mother's. You have to eat here if you are going to New Orleans. It's a dive, but the sandwiches are amazing...and huge.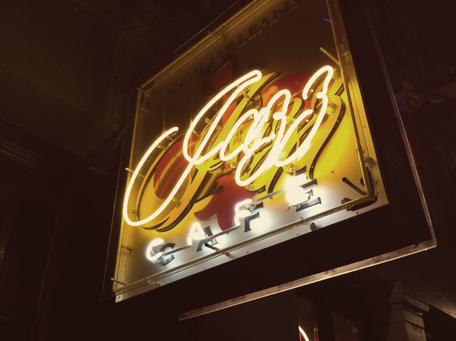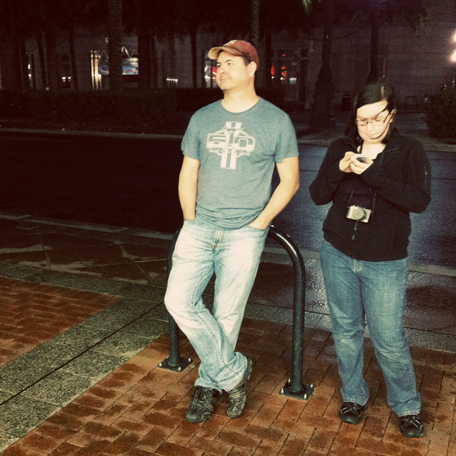 Doak and Caroline patiently waiting for me...and Doak's mom Diane to finish taking photographs.