There's no doubt about it—canvas photo prints are in style! So once you've got your heart set on the trendy décor idea, how should you present it in your home? There are lots and lots of creative ways to display canvas photo prints. Take a look at some fresh picture placement ideas for integrating canvas into the décor layout of your home.
1. Segmented Landscape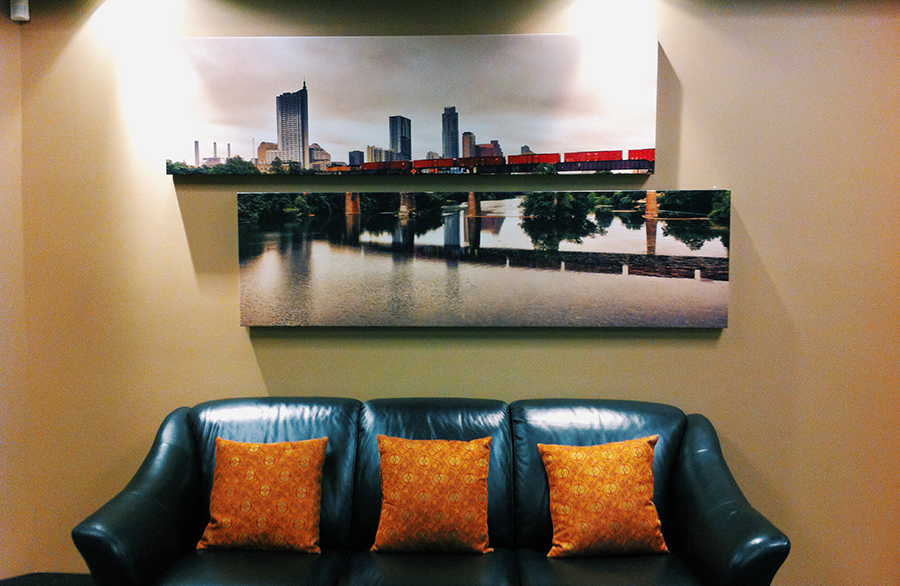 This is one of the most up-to-date trends in the canvas photo print display world. With this method, a single scene is segmented into three portions across three individual canvases. A small gap separates the canvases, creating a modern, segmented display.
Landscapes and outdoor scenes are perfect subject matter for the segmented landscape style, because they are fairly non-distinct in detail. To the contrary, this may not be the best choice for photos of family or friends, because the gaps can cut off key facial features and disrupt the continuity of the display.
When designing a segmented landscape display, you can use three canvases that are identical in size and shape, or opt for a larger middle canvas and two symmetrically shaped canvases on either side. Either method is sure to create a stunning look in your home.
2. Above a Bed or Crib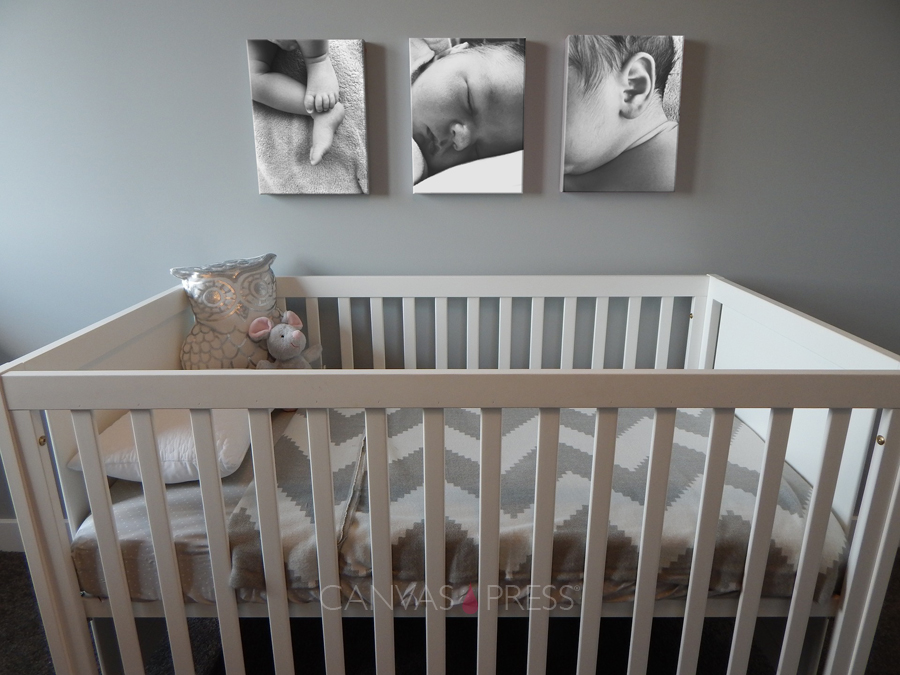 Canvas displays are perfect for hanging about the bed or crib, because it marks the space in a meaningful way and creates a visual headboard.
While the subject matter is completely up to your unique taste, many individuals opt for a poignant snapshot of the family, the newborn or other loved ones. One canvas or a series of small canvases arranged neatly will result in a beautiful bedtime setting.
3. Easel Display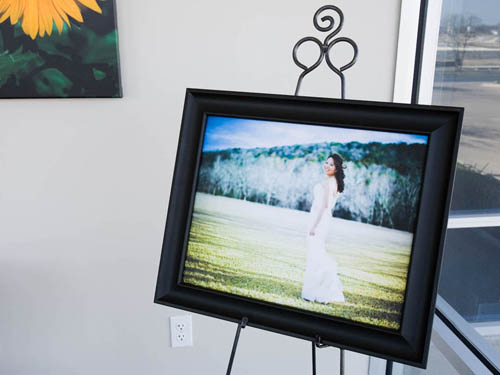 Another creative way to display a canvas print is to present it on a wooden easel. Ideal for small canvas photos that can sit atop tables and shelves, this presentation method draws additional focus to the canvas and also provides the ability to easily move the display around the room when it's time to rearrange.
If giving the canvas print as a present, consider including the small easel, as it provides an easy way to set up the portrait without committing to an interior design theme by mounting it on the wall.
4. Collage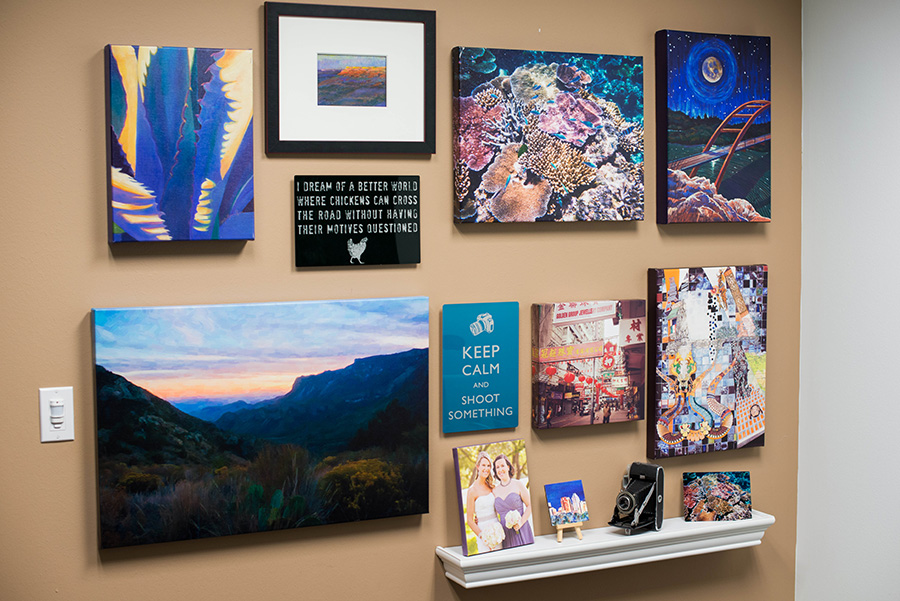 Perhaps the most classic way to display multiple photos, a canvas photo collage allows you to include lots of favorite snapshots as part of one display. Some collages are arranged without boundaries for an eclectic design, while others follow a strict layout with balanced canvas dimensions.
Regardless of which layout you prefer, creating a collage is an excellent way to include multiple family members who may not have all been present on the day of a shoot. Or, consider including many pictures that span the course of a few decades for a special, memorable theme.
5. Shelf Display

Canvases don't have to be hung up to be appreciated! Consider arranging canvas photo prints on shelves as an eye-catching accent to a bookshelf or storage space. This strategy can also jazz up the furniture and contribute to an overall thoughtful, intentional and tidy design, rather than a simply practical piece of furniture.
6. Wall Hanging Display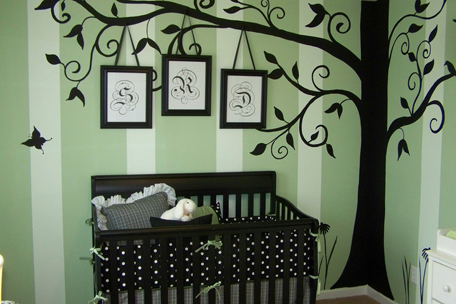 Finally, add a whimsical element to your display by hanging the canvas photo. Select an eye-catching ribbon or cord that matches the theme of the photo. Or, opt for a more hip design by going with a rustic material, like burlap or twine, to create a modern farmhouse effect. This will certainly bring extra attention to your photo!
Try one of these 7 awesome canvas design ideas the next time you are picking a place to display your canvas photo!